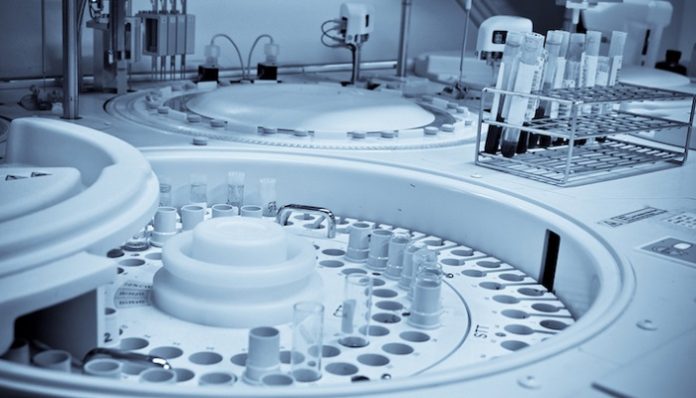 The API CDMO market underwent significant changes due to the COVID-19 pandemic. The global rollout of vaccines and therapeutics against the virus led to an unprecedented surge in demand for CDMO (Contract Development and Manufacturing Organization) services. CDMOs played a crucial role in assisting pharmaceutical companies during this crisis by offering a wide range of services, including drug development, supply chain management, commercial API and drug manufacturing, and packaging. These services allowed pharmaceutical firms to reduce costs, capital investments, and timelines while utilizing cutting-edge technologies.
For example, the first half of 2021 witnessed a substantial involvement of CDMOs in COVID-19 vaccine production and a surge in merger and acquisition activities. This highlighted the indispensable role of CDMOs in the bio/pharmaceutical industry, contributing significantly to the successful development and deployment of vaccines and therapies to combat the virus.
According to the Drug, Chemical & Associated Technologies Association Inc. (DCAT) Value Chain Insights on "Mid-Year CDMO Review: COVID-19 Vaccine Manufacturing and M&A," at the onset of the pandemic, fewer than 10 CDMOs were publicly known to collaborate with bio/pharma companies and government agencies in vaccine development and manufacturing. Contracts were awarded to CDMOs with readily available or expandable capacity, such as Catalent and Lonza. These CDMOs were involved in producing the active ingredients and key components of vaccines, elevating their status in the industry.
Moreover, the first half of 2021 witnessed a surge in merger and acquisition activities as investors sought entry into the industry, and established players aimed to enhance their capabilities. A total of 32 deals were announced or finalized during the initial five months of 2021, including acquisitions of small and large molecule API businesses.
Outsourcing to CDMOs also provided companies access to a flexible workforce with specialized expertise. This trend of increased outsourcing to CDMOs extended across pharmaceutical and biopharmaceutical companies, from small startups to large corporations, covering projects from early development to late-stage production.
The quality of Active Pharmaceutical Ingredients (APIs) significantly impacts the effectiveness and safety of medications. Therefore, choosing the right CDMO capable of delivering precise APIs with the required strength, purity, and quality is a critical decision for drug development companies.
Market Trends for Active Pharmaceutical Ingredients CDMO:
Commercial Segment Dominance: The commercial segment in the API CDMO market held a significant share, driven by the heightened demand for pharmaceutical products during the COVID-19 pandemic. Some nations stockpiled supplies due to production disruptions, leading to increased exports. Companies expanded their manufacturing capabilities, and CDMOs played a pivotal role in providing additional capacity.
Partnerships and Expansion: Major pharmaceutical companies like AstraZeneca, Moderna, and Pfizer formed partnerships with CDMOs, including Lonza, Catalent, and Emergent Biosolutions, to meet the growing demand for vaccines and therapeutics. Many CDMOs, including Cambrex and Samsung Biologics, announced substantial expansions of their facilities.
Asia-Pacific's Significance: China and India emerged as key players in API CDMO services due to their cost-effective manufacturing capabilities. India, in particular, offered a manufacturing cost approximately 33% lower than that of the United States. India's strong presence in generic API production, with significant exports to developed countries, contributed to its growth.
Global API Supply: India became the second-largest provider of generic APIs to the US market, holding a 24.4% share. China remained a major player in the global nonexclusive API vendor market, with the United States and India following closely as leading producers of nonexclusive APIs.