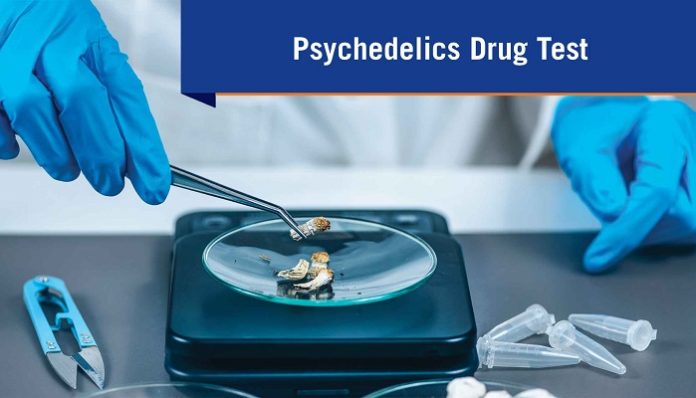 To take advantage of the UK's quick medication approval procedures, the North American psychedelic drug companies Mindset, PharmAla, Mydecine, and Psyence have inked a contract with the clinical research organisation (CRO) Clerkenwell Health to test treatments for mental health disorders there.
Autism Spectrum Disorder (ASD), social anxiety, nicotine addiction, adjustment disorder in patients with terminal cancer, and major depressive disorder (MDD),  are among the mental health disorders that the companies seek to treat.
Companies can expedite their ethics submissions and combine their reviews thanks to the regulatory pathway and quick drug approval process in the UK. Since the UK's trial data is widely acknowledged, many businesses conduct their Phase I and Phase II trials there before entering bigger markets like the US. Since the joint review process was implemented in 2018, approval durations have decreased by half, and in August 2022, fast-track ethical applications that enable approvals in 60 days were introduced.
Developers of psychedelic drugs from North America and Canada who will test their treatments in the UK
A psilocybin-based medication is being developed by Denver, Colorado-based Mydecine to treat adult tobacco addiction. They gave this substance to John Hopkins University, which used it in a study to help Americans quit smoking. This was the first time in 50 years that a study examining a psychedelic molecule for therapeutic purposes was funded by the US government.
PharmAla, a Toronto-based company that is the sole producer of clinical-grade MDMA in North America, has created a pharmacological molecule based on 3,4-Methylenedioxy Methamphetamine (MDMA) to cure social anxiety in adults with ASD. Through the trial approval procedure for both the British and US regulators, Clerkenwell Health will assist the company. The US Food and Drug Administration (FDA) and the Medicines and Healthcare Products Regulatory Agency (MHRA) are the respective regulators.
A psilocybin-like substance for treating MDD is among the medicines being developed by Toronto-based Mindset. With plans to begin conducting the experiment in 2023, Clerkenwell Health, which recently launched Europe's first commercial facility devoted to psychedelic-assisted therapy, is aiding Mindset with regulatory submissions and scientific guidance.
The MHRA has given Toronto-based biotech company Psyence permission to conduct clinical trials of its psilocybin-assisted therapy for patients with terminal cancer. Psyence is a facility in South Africa where it grows psilocybin mushrooms, which it sends to Portugal and Canada for study.
They are thrilled to pursue their research on how second-generation psychedelic drugs to treat neurological and psychiatric diseases could assist many patients in the UK, said James Lanthier, CEO of Mindset.
According to Jessica Riggleman, Senior Director of Clinical and Regulatory Affairs at Mydecine Innovations Group, drug developers now have the option to seek priority review using the Innovative License and Access Pathway, in which the time to market is reduced for a wide range of medicines under development.