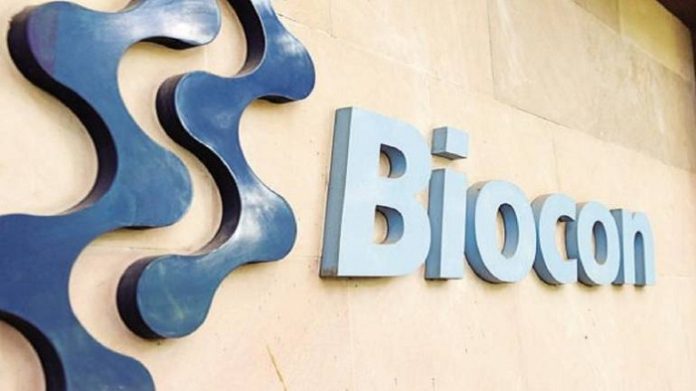 This is to inform you that the U.S. FDA conducted a pre-approval inspection (PAI) of our subsidiary, Biocon Sdn. Bhd's Insulins manufacturing facility based in Malaysia, for Insulin Glargine, between Feb 10 and Feb 21, 2020.
At the conclusion of the inspection, the agency issued a Form 483 with 3 observations which we believe are procedural in nature.
We will respond to the FDA with an appropriate Corrective and Preventive Action Plan (CAPA) and are confident of addressing these observations expeditiously. The FDA has set a Target action date for our Insulin Glargine application in June 2020. We believe the outcome of this inspection does not in any way impact the commercialization plans of insulin glargine in the US. Biocon Biologics is committed to global standards of Quality and Compliance."
About Biocon Ltd:
Biocon Limited, publicly listed in 2004,  is an innovation-led global biopharmaceuticals company committed to enhance affordable access to complex therapies for chronic conditions like diabetes, cancer and autoimmune. Biocon has developed and commercialized novel biologics, biosimilars, and complex small molecule APIs in India and several key global markets as well as generic formulations in the U.S. and Europe. It is a leading global player for APIs including statins, immunosuppressants and specialty molecules. It also has a pipeline of promising novel assets in immunotherapy under development. Biocon Biologics is a subsidiary of Biocon Ltd. It is uniquely positioned as a fully integrated 'pure play' biosimilars organization in the world and aspires to transform patient lives through innovative and inclusive healthcare solutions. The Company has a large portfolio of biosimilars under global clinical development with three of these commercialized in developed markets like EU, Australia, U.S. and Japan. Biocon is committed to pursue the path of innovation to develop products that have the potential to benefit a billion lives.