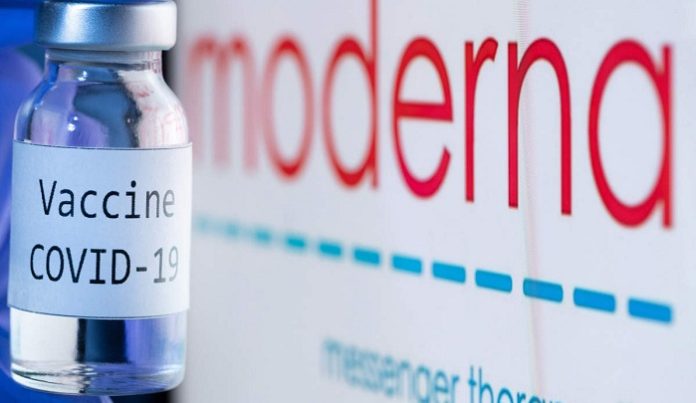 Moderna, Inc, a biotechnology company pioneering messenger RNA (mRNA) therapeutics and vaccines, announced that the Therapeutic Goods Administration (TGA) has granted provisional registration to the COVID-19 Vaccine Moderna in Australia for active immunization to prevent COVID-19 caused by SARS-CoV-2 virus in individuals 18 years of age and older. Delivery of Moderna's COVID-19 vaccine to Australia is expected to commence in the second half of September.
"I want to thank the government of Australia for their collaboration and for the confidence they have demonstrated in COVID-19 Vaccine Moderna with this decision," said Stéphane Bancel, Chief Executive Officer of Moderna. "As we seek to protect people around the world with our COVID-19 vaccine, we look forward to continuing discussions with the Australian Government about potentially establishing local mRNA manufacturing capabilities."
The Australian government has previously secured 10 million doses of COVID-19 Vaccine Moderna for delivery in 2021, through a supply agreement announced on May 12, 2021, as well as an option to procure 15 million doses in 2022. Moderna has also received emergency (or other conditional, interim or provisional) authorization for use of its COVID-19 vaccine from health agencies in more than 50 countries and an Emergency Use Listing (EUL) from the World Health Organization (WHO). The TGA continues to evaluate an application for provisional registration of Moderna's COVID-19 vaccine for use in adolescents aged 12 to 18 years.
About Moderna
In 10 years since its inception, Moderna has transformed from a science research-stage company advancing programs in the field of messenger RNA (mRNA), to an enterprise with a diverse clinical portfolio of vaccines and therapeutics across six modalities, a broad intellectual property portfolio in areas including mRNA and lipid nanoparticle formulation, and an integrated manufacturing plant that allows for both clinical and commercial production at scale and at unprecedented speed. Moderna maintains alliances with a broad range of domestic and overseas government and commercial collaborators, which has allowed for the pursuit of both groundbreaking science and rapid scaling of manufacturing. Most recently, Moderna's capabilities have come together to allow the authorized use of one of the earliest and most-effective vaccines against the COVID-19 pandemic.
Moderna's mRNA platform builds on continuous advances in basic and applied mRNA science, delivery technology and manufacturing, and has allowed the development of therapeutics and vaccines for infectious diseases, immuno-oncology, rare diseases, cardiovascular diseases and auto-immune diseases. Today, 23 development programs are underway across these therapeutic areas, with 15 programs having entered the clinic. Moderna has been named a top biopharmaceutical employer by Science for the past six years. To learn more, visit www.modernatx.com.