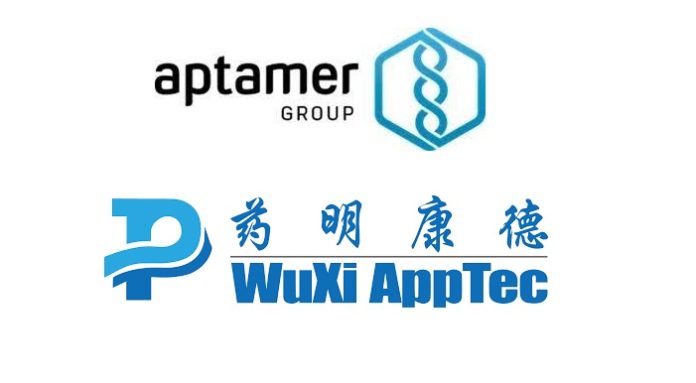 Aptamer Group, the developer of Optimer therapeutics and diagnostics, and WuXi AppTec Research Service Division, an integrated chemistry and biology research platform, announce a research collaboration to identify new Optimer-enabled therapeutics.
The collaboration will aim to identify Optimers for use as Optimer-drug conjugates for targeted delivery of diverse payloads to new cellular targets. Achieving targeted delivery of drugs to specific tissues and organs can increase the therapeutic dose at site of action to increase therapeutic efficacy, and reduce off-target effects to improve patient tolerability. This remains a major translational challenge for many new precision medicines.
As part of the agreement, Aptamer Group will develop Optimers to specific disease biomarkers and supply them to WuXi AppTec Research Service Division for further evaluation as potential delivery vehicles.
Dr Arron Tolley, chief executive officer of Aptamer Group, commented: "Aptamer Group is pleased to be developing novel Optimers for use as delivery vehicles in partnership with WuXi AppTec Research Service Division. This work further validates our Optimer platform as a flexible solution that can be integrated into therapeutic pipelines to potentially accelerate development and deliver important, life-changing therapeutics for patients with hard to treat diseases."
Aptamer Group is a leading provider of Optimer reagents for use in research, diagnostics and therapeutics.
The WuXi AppTec Research Service Division (RSD) supports clients in the discovery and development of future therapeutics.