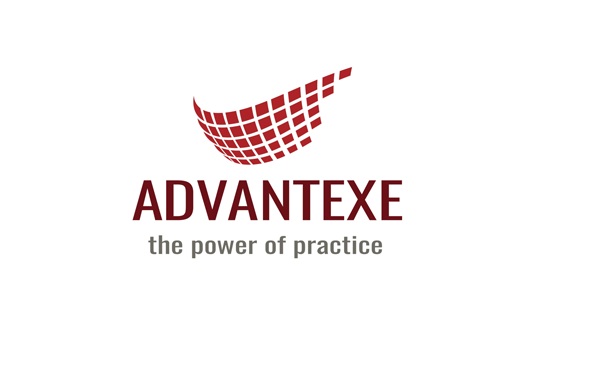 Advantexe, a global leader in business simulation centric talent development solutions, announced that they have won a 2019 Gold Medal for Best Advance in Leadership Simulation Technology from the Brandon Hall Group for their "Pharmaceutical Business Simulation."
The simulation is a cloud-based, digital simulation tool that allows learners to practice running a global pharmaceutical organization to develop their leadership and financial acumen skills. During the simulation, teams of participants take the role of Senior Leadership for a fictitious, global pharmaceutical organization. Over the course of the simulation, participants directly compete against each other in a volatile and changing market where prices are coming down and investments in R&D are going up. In their groups they ask tasked with:
Developing an overall strategic direction for their simulated company
Establishing annualized goals and objectives
Planning global, local, and product business strategies
Managing a diverse set of products, all at different stages of the product life cycle including losing exclusivity on a popular drug
Executing business strategies through operational business decisions that include marketing, sales, research and development, medical affairs, finance and more.
Advantexe's award winning simulation was an integral part of an intensive 3-day business acumen and leadership learning journey. This corporate learning program included eLearning pre-work for foundational learning, webinars about company global trends, action planning sessions, and reunion webinars to reinforce learning objectives and new skills. The Program was developed to teach and train next generation leaders how to operate across the enterprise. Participants learn how to effectively navigate in an ever-changing environment, grow their ability to understand, develop, and translate strategy into actions, and increase their financial understanding of business indicators including.
Understanding how to Increase Revenue
Why Gross Margin is so Important
How to Effectively Manage Operating Costs
How to Drive Return on Sales (ROS)
What the implications are of managing Short-term vs Long-term R&D Investments
"The entire Advantexe team is excited to be honored once again for a gold award by the prestigious Brandon Hall Group," says Advantexe's CEO, Robert Brodo. "Being named a winner for Best Advance in Simulation is a great honor for Advantexe. This recognition validates the hard work our team and clients have put in to drive us to excellence."
"Winners of Excellence in Technology Awards are at the forefront of technology innovation. Our program evaluates not just the solution itself, but the benefit to the human capital management function, the business and the customer. That is the ultimate differentiator – whether the technology has a positive business impact. Technology Award winners pass that test with flying colors," said Rachel Cooke, Chief Operating Officer of Brandon Hall Group and head of the awards program
The Brandon Hall Technology awards are award by a panel of veteran, independent senior industry experts, and Brandon Hall Group senior analysts and executives evaluated the entries based upon the following criteria:
What was the product's breakthrough?
What makes the product unique?
What problem does the product solve?
What are the benefits customers can expect?
About Advantexe
Advantexe partners with clients around the world to build the business acumen, leadership, and selling skills needed to execute their business strategies. Our comprehensive toolkit includes continuous learning engagements powered by hands-on skills assessment, dynamic digital business simulations and cloud-based reinforcement tools that encourage immediate skill application.
About Brandon Hall Group, Inc.
With more than 10,000 clients globally and 20 years of delivering world class research and advisory services, Brandon Hall Group is the most well-known and established research organization in the performance improvement industry. We conduct research that drives performance, and provides strategic insights for executives and practitioners responsible for growth and business results. (www.brandonhall.com).