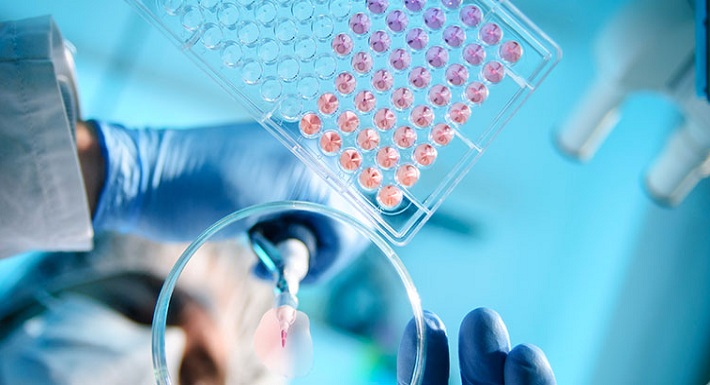 Though academic medical centers (AMCs) may differ widely—public vs private, city vs rural, and system infrastructure and resource variations—they generally share the same tripartite mission: research, medical education, and patient care. Yet, increasingly, complex clinical research systems and processes present common challenges to all of these prestigious institutions, regardless of their differences, that can weigh heavily on research staff.
Here are some of the most impactful trends and challenges for academic medical centers.
Complex Regulatory Requirements and Workload Demands on Study Coordinators
One of the biggest challenges among academic sites is keeping up with the internal AMC clinical trial paperwork and external regulatory documentation required of study coordinators. Much of this workload is literally managing paper records and information that is required to be hardcopy originals, manually-filed, and stored in an accessible, local location (nothing digital). This task is increasingly complicated because the paperwork documentation requirements and protocol Standard Operating Procedures (SOPs) from sponsor-to-sponsor are study-specific and variable. This requires extensive protocol and SOP training and careful adherence by study coordinators to each unique protocol.
Once all the study-specific training is completed and a new study is initiated, study coordinators are immediately faced with the pressures of recuiting partipants (to remain a viable site) and ensure the study remains within budget and on time (the clock is ticking).
If the above tasks of managing the study are being effectively completed on time, another administrative challenge for study coordinators is preparing for and passing a sponsor or FDA regulatory audit. This is essentially a "detailed paperwork" review of all study regulatory documentation and tasks completed by the site to ensure the study team is following the protocol precisely and all study actions are in full regulatory compliance (human subjects assurance, billing, adverse event reporting, etc). External audits can be stressful for study coordinators and time consuming.
Study Coordinator Retention and Turnover Challenges
Although the alruisitic rewards of conducting clinical research are significant, clinical trial study coordinators have a very demanding job. In academia, after completing the rigorous GCP and regulatory training, and then gaining experience managing all aspects of various trial protocols, retaining these professionals long-term as part of a skilled and experienced clinical trial workforce is a continuous challenge within Departments and AMCs. There is a high rate of burnout or simply a desire for many coordinators to seek a new work environment that has less pressure.
The problem, therefore, is the cost of turnover. This includes not just the sunk cost of all the detailed training provided to the coordinator, but the additional cost of training a new coordinator and losing institutional knowledge.
Continuous Competing Priorities for IT Systems, Clinical and Research Information Systems
Another way AMCs are challenged is simply through their size as a large, diverse, and complex healthcare system. The health system carries the complexities of the information management systems: electronic medical research (EMR), clinical trial management systems (CTMS), billing systems, as well as many other information systems. The institutional pressures and priority to maintain and enhance these systems is constant, expensive, and highly competitive for scarce funds.
With large clinical care and research IT systems, there is always an extensive implementation period that is followed by extensive training of staff (i.e., learning curve) and a significant, ongoing cost to maintain the entire IT entrerprise. Many IT system upgrades are, unfortunately, non-negotiable, but they are necessary. AMCs desperately need new systems to keep up with rapidly advancing technology in order to maintain their insititutional mission of research, education, and patient care.
Increased Patient Throughput Productivity
Many faculty are wearing two or more academic hats. Besides conducting research, many are providing patient care and/or teaching medical students and residents. The demands on time and pressure for clinical care productivity on these faculty are significant. The recent trend is these demands are increasing and becoming ubiquitous across AMCs.
The way AMC faculty salaries are structured, clinical productivity for most faculty comes first, teaching and conducting research usually come second (after monthly clinical patient volumes are being met). Said another way, if clinical care time needs to be increased to meet the contractual targets, there is less time for clincal research. Further, in the era of digital patient record documentation and increasingly complex, billing and insurance reimbursement requirements, the time to manage each patient care encounter has increased significantly. Some faculty are completing this required documentation work at home, after hours, in what's referred to as "pajama time."
Forging a Path Forward: Sharing New Ways to Improve Research
Recognizing the trends and common challenges AMCs face in clinical research present opportunities to be constantly looking for future improvements.
Sharing best practices among academic colleagues across the country is one way to uncover new ways to become more efficient and solve problems. Keeping pace, by implementing new technologies that can reduce clinical research administrative burden is part of that equation.
Joe Gough has over 27 years of experience in clinical trials management and implementation of best practices.  Prior to joining Greenphire as a Solutions Specialist in 2019, Joe worked for the US Department of Veterans Affairs, Cooperative Studies Program and the Medical University of South Carolina (MUSC), Department of Medicine. He can be reached at joe.gough@greenphire.com.