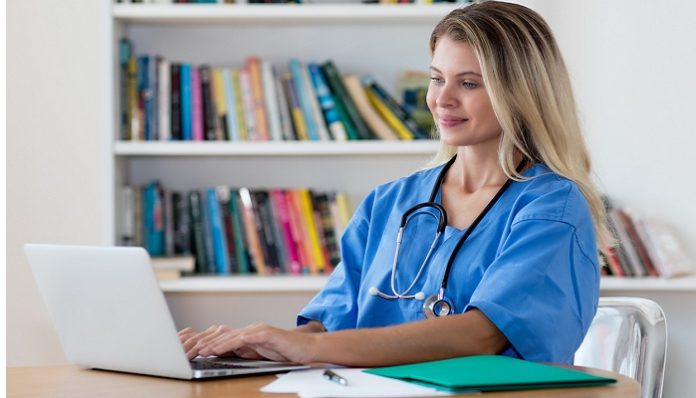 In the times that we are, care, especially in health, has triggered emphatic changes impacting patient's life like never before. There have been tremendous inroads built to counter the hurdles that at one point in time were pretty prominent. Nursing, understandably so, has become one of the most looked up to professions in the medical landscape. The amount of exposure that a nursing staff gets through effective training is unparalleled today. However, to deal with the health complexities that we are used to witnessing more often these days, nursing education too has widened its scope, and that is where learning which is a notch higher than the present, is the need of the hour. Considering the significance that this career is being given, here are 5 reasons why individuals must seek a masters degree in Nursing:
Bloated Pay Packages

Better Working Hours

Enhanced Career Options

Knowledge Expansion

Psychological Impact
Bloated Pay Packages
One of the prominent reason that strikes a chord with any profession is the package. Upon completing a master's in nursing, one can expect to earn anywhere between $ 80000 to $90000 a year. That said, when the person with a tag of a master's degree gets employed by a specialty hospital, the earnings can even go up to $100,000 in a year. Not only that, but one can also expect to climb the position ladder higher and at a brisk pace.
Better Working Hours 
Undoubtedly, due to the skills, wisdom, and patience involved, nursing is a rewarding career. But the work hours can be extremely erratic. When you earn yourself a master's degree, not only will you be able to get key role or management positions, but you are more likely to be away from night shifts or busy weekends as well. With the seniority in qualification, your services rendered will more often than not be required during the normal working hours, thereby reducing the ambiguity of what will be the time for the next shift.
Enhanced Career Options
With a master's degree in hand, you can always have access to an array of career opportunities without any geographical limitation and even take up a leadership role. A master's degree also propels the possibility of gaining ground as far as teaching is concerned as it has been seen in the past that an option of becoming a nurse educator becomes a reality with you creating a positive impact on the pupils who regard you to be their mentor.
Knowledge Expansion
Well, knowledge is the key to a successful career, and the Nursing gamut is no different as you tend to better your clinical skills, have absolute know-how of the specialty, and therefore the outcomes become more favorable. With a master's degree, an in-depth understanding of things becomes a reality as you tend to hone your skills in a specialized area.
Psychological Impact
This is more of a psychological effect that you tend to put on your patients as well as other nurses. A master's degree will always put you ahead in your place of work, and because of it, you can help other nurses to rise and have a growing career path for themselves. Patient outcomes also improve due to the maturity you have because of the learning.