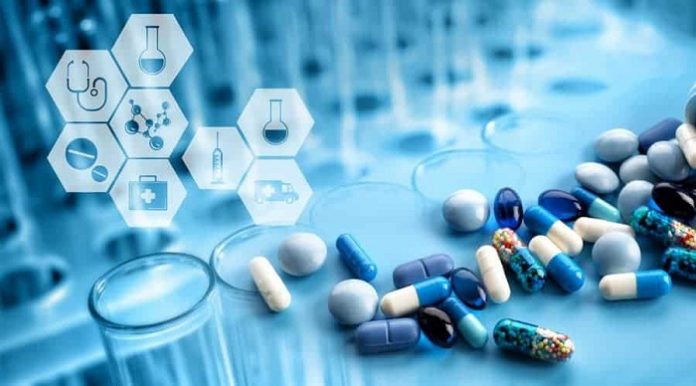 1) How can the end-to-end services of CAI help pharmaceutical companies to establish high standards of operational productivity and overall efficiency?
CAI India is rapidly growing, having trained and recruited 21 agents in the past four months. Our company focuses on identifying highly experienced consultants who have served in senior management levels roles within the life sciences and EMA or FDA-regulated industries including medical devices, pharmaceuticals (all dosage forms), over-the-counter drug products, biologics, dietary supplements, and cosmetics.
Our consultants personally develop and remediate dozens of quality systems and support the development lifecycle of hundreds of products both in industry and consulting roles. We take pride in our ability to understand the scope of the requirements efficiently and thoroughly for individual clients such that our assessments and recommendations are individually tailored to the phase of product and company development. CAI focuses on building systems that are both forward thinking and compliant for real world applications.
2) With the pharmaceutical industry being looked upon with great interest, especially after COVID-19, is the approach of CAI towards projects going to be any different? What are the innovations one would expect in your existing processes?
CAI's mission is simple: We aim to be the trusted solution for our clients as they strive to build a better working world and improve the human experience. We utilize our technical and consulting services to improve the delivery, reliability and efficiency of our client's equipment, facilities, and production operations to meet and exceed client expectations.
For manufacturing start-up, smart operations, asset maintenance and reliability programs, energy use optimization, and regulatory and process consulting, we add value to our client's bottom line by increasing our focus on three main areas.
1. Knowledge Solutions- Consistently help our clients in meeting regulations and improving their bottom line
2. Project Solutions- managing schedule, cost and other critical deliverables
3. Performance Solutions- Putting motivated people and urging them to put our client's interest first.
CAI tailors and implements innovative approaches that help our clients achieve higher quality, increased reliability, faster project delivery, reduced energy and operating costs, and an integrated, business focused approach to regulatory compliance. We focus on hiring, training, and assimilating qualified employees into a culture of quality, and our departments are led by industry stalwarts including CAI India Pharma head Shamal Sapale, who has four decades of experience in the pharmaceuticals sector. Our teams are handpicked for each carefully selected project to maximize productivity and technical excellence.
3) Where does CAI see itself in the near future considering more global pharmaceutical companies concentrate their focus on outsourcing their requirements to India?
In 2019, the United States imported a staggering $452 billion of goods from China. Only five low-cost countries have GDPs larger than that: India, Mexico, Indonesia, Brazil, and Thailand. India has the largest economy among these countries and a great untapped potential for filling part of the supply chain vacuum. India has emerged as an alternative country that can have the scale, skills and space to service world demand effectively. As the Indian economy resurrects from the COVID-19 abyss and witnesses a boost in economic activity, it appears to be the right time for professional service firms like CAI to enter the Indian market.
In the backdrop of this emerging scenario, CAI India was established in June 2021to fulfill CAI's mission to contribute to the world's rapidly burgeoning data centre and the ever-growing pharma market (especially-the sudden expected surge in COVID 19 vaccine & drug manufacturing business). CAI fully understands the forces driving and transforming the data centre and pharma industries in India and is prepared for the next wave of growth in these sectors in the Indian market.
With India as a country possessing the kind of scale, skills, and space to service world demand effectively, CAI wishes to utilize its globally demonstrated industry-leading organizational best practices to help national and international clients in India in achieving high-performance manufacturing with reduced risk, cost, and time to market.
4) A lot has been talked about Medical Tourism in the recent years. More so when India is regarded to be amongst the global leaders in Pharma and Healthcare, how enhanced can India's perception become in this industry with CAI playing a major part
Medical tourism continues to be a key growth driver in the Indian pharma market. CAI's unique integrated services – from conceptual planning through construction, startup, and operations to our well-structured hiring and training program will contribute toh soaring medical tourism demands and the many other growth drivers of the pharma market. We lend our proficiency short-term, or apply it on a long-term, on-going basis to contribute to the success of client projects and the burgeoning Indian market.
5)What changes have you witnessed in the contract manufacturing space after COVID-19? Have these changes affected your process of going about dealing with pharmaceutical companies?
Contract manufacturing continues to rise within the Indian pharmaceutical industry, paving the way for small and medium enterprises to capitalize and grow. and this market has unique expertise in manufacturing generics through reverse engineering, which has helped some companies streamline their manufacturing process. Costs are very competitive and are only two-fifths of those involved in setting up and running a new manufacturing facility in the West. The Indian market can operate on significantly lower margins, with lower development and labour costs.
According to S. V. Veerramani, President of the Indian Drug Manufacturers' Association (IDMA) the overall pharma contract manufacturing industry in India is currently growing at a rate of 20 percent—an impressive figure that is paving the way for burgeoning opportunities. A substantial 40 percent lower cost of operation and production is clearly the highlight for companies to consider India for their outsourcing needs. The government is also looking at incentivizing the upgradation of Schedule M facilities to WHO GMP complaint units with the help of soft loans, which would lead to additional 1,000 units being certified WHO-GMP compliant, further corroborating the manufacturing processes.
The contract manufacturing space in India is expected to gain ground soon and grow by 17-18 percent on a compound annual growth rate as efficiency in manufacturing and maturity of business models lead to containment of manufacturing cost.
With an increasing shift towards contract manufacturing that the industry is witnessing, CAI India looks towards associating with leading Indian contract manufacturing players within the pharma, food and fragrance spaces through innovation and assistance in implementing and enhancing validation and related systems.
6) Intellectual capital has never been a problem for the country in the Pharma gamut but the infrastructure still needs a long way to go. Tell us something about how efficient and upgraded does the infrastructure become post the services given by CAI?
CAI provides well-trained resources to projects who utilize our technical and consulting services to improve the delivery, reliability and efficiency of your equipment, facilities, and production operations. For manufacturing start-up, smart operations, asset maintenance and reliability programs, energy use optimization, and regulatory and process consulting – we add value to your bottom line.
Overall upliftment of quality happens basically through 3 work scopes-
1. Construction Quality Program Management: CAI leads programs on behalf of our clients and is responsible for the overall project construction quality. Teams lead the building commissioning for the whole project, providing quality to overall "constructed" final products.
2. Commissioning, Qualification and Validation: CAI provides resources for process equipment, Utility, Facility, HVAC, and Automation system/equipment commissioning, qualification, and validation too. CAI is specialized in supporting cleaning validation, process validation, project PPQ, Aseptic Filling Simulation, etc.
3. Automation and CSV: Wework as our client's representative on automation system qualification and validation including BMS, EMS, MES and Clean Utility and Process Equipment PLC control systems. This will also include support to IT infrastructure validation and IT lifecycle management.
The last two scopes mentioned help improve the delivery, reliability and efficiency of equipment, facilities, and production operations.
7) The Government of India has also given support and aid to the Pharma, healthcare industry to resurrect during these trying times. Considering the present scenario, how much more time you think India would take to become the leader in drug manufacturing and what role will CAI play in it?
The Indian pharmaceutical industry produces the world's third-largest amount   of drugs by volume and is the world's largest provider of generic medicines globally. Its cost efficiency, prevalent economic drivers, policy support, and increasing investments continue to bolster India's growth in the drug market in the pharmaceutical industry. The country is home to more than 3,000 pharma companies with a strong network of over 10,500 manufacturing facilities. While low cost of production and increased expenditure on research and development has led to competitive pharma exports, we also see high economic growth along with increased production of health insurance push expenditures on healthcare and medicine in India.
The Government of India unveiled 'Pharma Vision 2020' to make India a global leader in end-to-end drug manufacturing. Approval time for new facilities has been reduced to boost investment. Increasing private sector investments in research and development and acquisitions are driving the sector's growth too. The Government has given its nod for the amendment of existing Foreign Direct Investment (FDI) policy in the pharmaceutical sector in order to allow the FDI up to 100 percent under the automatic route for manufacturing of medical devices subject to certain conditions. According to a recent analyst's report, the COVID-19 vaccine and drug market could potentially be a $6 billion market in India in terms of sales for the next three years, with the public exchequer realistically expected to foot only about $2 billion to immunize just half the number of people required to reach herd immunity levels.
CAI India partners with customers to deliver life improving products efficiently and effectively to patients in need. We deploy our full suite of services, led by highly qualified industry veterans and well-trained engineers and consultants to achieve operational excellence.
About Author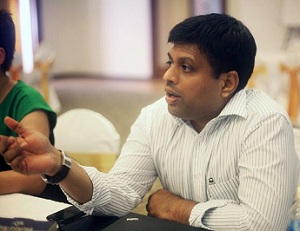 RAVI KUMAR COUNTRY HEAD, CAI (Commissioning Agents International)