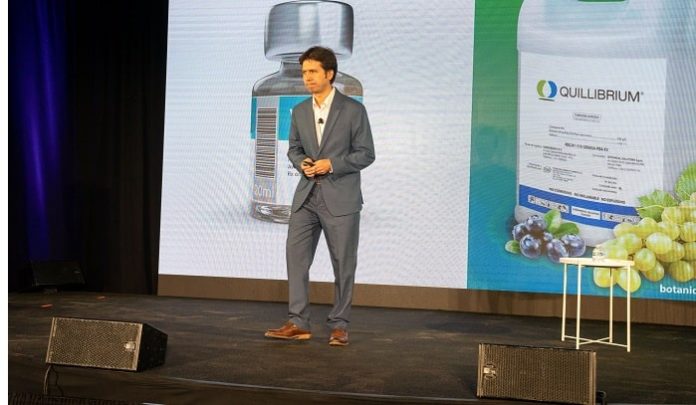 Botanical Solution Inc. (BSI), innovator of sustainable, consistent and cost-effective Advanced Botanical Materials for agricultural and pharmaceutical applications, has successfully closed $6.1 million in a Series A round led by Palo Alto based VC Firm, Otter Capital. This round of funding will enhance BSI's value proposition by facilitating the geographic expansion of its current botanical-based products and development of a new product pipeline derived from its proprietary biotech platform.
For agricultural markets, this Series A round of funding will support the production and sales growth of BSI's first commercially successful product marketed as BotriStop® and its recently announced global brand Quillibrium®, which are based on a tissue cultured tree native to Chile, the Quillaja saponaria. The product has been used successfully on a wide variety of fruits and vegetables throughout Chile. Quillibrium® was launched in Peru last year with great success and will soon reach growers across Mexico through BSI's main distribution partner Syngenta. Quillibrium® continues regulatory progress in the US and will soon initiate registration in additional countries to expand its global footprint.  This new funding will also accelerate market readiness of new botanical biopesticide products currently in later development stages and enable the expansion of BSI's R&D pipeline.
For pharmaceutical markets, BSI's new funding will vastly increase the quantity of Quillaja saponaria plants that can be grown at BSI's labs and the sustainable production of billions of doses of gold standard adjuvant QS-21, traditionally obtained from old native trees that are increasingly affected by climate change and strict deforestation laws in Chile.  QS-21 is currently used in Covid-19 and malaria vaccines, as well as a blockbuster shingles vaccine. With this funding BSI will become a major supplier of pharmaceutical grade QS-21.
BSI CEO Gastón Salinas declared "The BSI team is really excited to welcome Otter Capital. We are happy to reconfirm the strong commitment from our current investors, as well.   BSI is building strong foundations to deliver the world's most advanced botanical biopesticides and ensure the supply of the gold standard vaccine adjuvant QS-21."
According to John Pasquesi, Managing Member at Otter Capital, "I am excited to partner with BSI.  BSI has established a strong market presence via distribution agreements with Syngenta and effective, profitable products.  BSI's product development platform is efficient and scalable.  Botanical products have excellent consistency and BSI's approach is truly sustainable.  These products have applications in two very large markets – agriculture and pharmaceuticals.  I am very impressed by the team at BSI and the progress they have made with limited resources under Gaston's leadership."
Two longtime  investors joining Otter Capital in this First Closing of the Series A  are Inversiones el Coigue and Inversiones Eurocel, both based in Santiago, Chile.