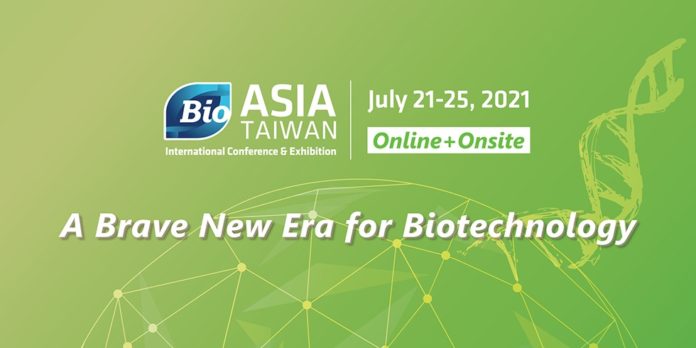 BIO Asia–Taiwan 2021 International Conference and Exhibition
BIO Asia–Taiwan 2021 aims to build on the success of last year to again bring together biotechnology and pharmaceutical executives and investors from North America, Europe and Asia to explore business opportunities with Taiwan's emerging biotech sector with a unique format of online and live settings.
This year's theme A Brave New Era for Biotechnology reflects the cooperation within the entire healthcare industry spectrum in fighting the COVID-19 pandemic to not only bring life back to normal but to a better place than before. Featuring the latest advances from the therapeutic, diagnostic, medical equipment, and vaccine development sectors, BIO Asia–Taiwan 2021 Online + Onsite is notably hosted in Taiwan, recognized worldwide for its efforts to date in successfully fighting the spread of the pandemic. A significant number of seminars and panel discussions will be focused on this topic of vital importance, as will many of the featured companies and medical solution providers.
The conference will focus on five topics: Combating the Pandemic, Advanced Therapies, Precision Medicine, Smart Health, and Investment & Collaboration.
Event Name: BIO Asia–Taiwan 2021 International Conference and Exhibition
Event Venue: TaiNEX 2, Taipei, Taiwan/Online Event Platform
Event Date: July 21-25, 2021 (Early Access: July 19-20)
Event website link: https://bioasiataiwan.com/en
Complete Event Organizer Name: Biotechnology Innovation Organization (BIO), Taiwan Bio Industry Organization (Taiwan BIO)
Communication number (with country & area code):886-2-2783-6028
Email ID: register@taiwanbio.org.tw
Social Media Link's: https://www.linkedin.com/company/bio-asia-taiwan/