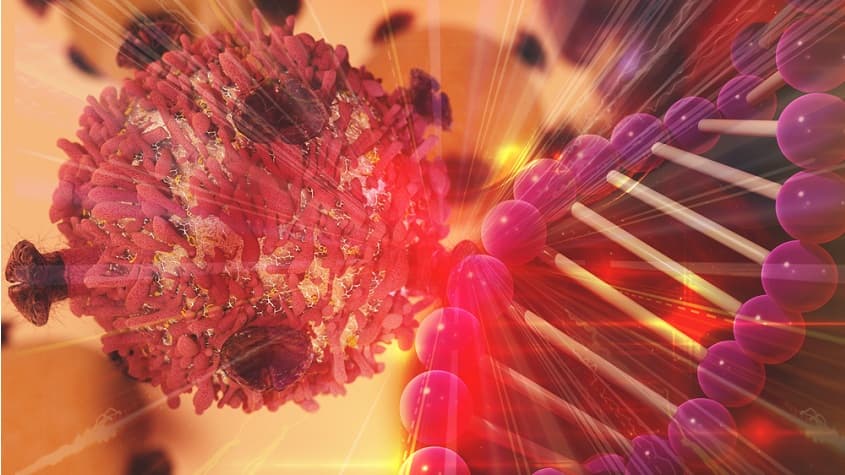 Inovio Pharmaceuticals, Inc. and the Parker Institute for Cancer Immunotherapy have entered into a clinical collaboration agreement that provides for Inovio and the Parker Institute to undertake clinical evaluation of novel combination regimens within the field of immuno-oncology.
The goal of the partnership is to design innovative studies that have the potential to address cancers with high unmet need. The initial trial under consideration between Inovio and the Parker Institute would address muscle invasive bladder cancer with INO-5401 in combination with checkpoint inhibitors and immune modulators.
Under the agreement, the Parker Institute will have responsibility for clinical study execution, working in collaboration with its established network of the most pre-eminent clinical academic and industry cancer centers. Based on Parker's novel approach to accelerating studies of cancer immunotherapies, Inovio will provide financial contributions if Inovio's product(s) studied under the collaboration reaches the initiation of a Phase 3 study.
The collaboration with Inovio represents the Parker Institute's first agreement within the field of DNA-based Immunotherapeutics. Inovio will benefit from the Parker Institute's innovative research model which brings together top academic cancer institutions and companies to share resources, data, and technology, accelerate research through unifying and managing clinical trial design, and conduct multi-center clinical trials.
Dr. J. Joseph Kim, Inovio's President and CEO, said, "We thank the Parker Institute for their confidence in our technology. This partnership aligns with our goal to address cancer with our ASPIRE™ immunotherapies. Through the Parker Institute's unique business model, Inovio will be able to work with university research pioneers and combination oncology therapy partners while leveraging the Institute's unique capabilities and expertise."
"This collaboration between the Parker Institute and Inovio exemplifies the mission of the Parker Institute for Cancer Immunotherapy to unlock the promise of immunotherapy by rapidly progressing next generation treatments into clinical trials," said Fred Ramsdell, PhD, Vice President, Research, Parker Institute for Cancer Immunotherapy. "If this collaboration leads to better cancer patient responses to immunotherapy, this would mark an important milestone for the field."   
In addition to the work with the Parker Institute, Inovio also is collaborating to advance two immuno-oncology products through late-stage development for treatment of HPV-related cancers, advanced bladder cancer, and GBM. The products are being studied in combination with checkpoint inhibitors, in collaboration with Medimmune, Genentech, and Regeneron respectively.
About Inovio's ASPIRE™ Immunotherapy Technology Platform
Inovio is advancing the medical potential of a unique class of immunotherapy technology. Its ASPIRE™ (Antigen SPecific Immune REsponses) immunotherapies platform, which is the foundation for all of Inovio's products is unique in its ability to leverage the body's naturally existing mechanisms to generate robust, highly targeted immune responses to prevent and treat disease – and to do so in the body without harmful side effects. Its SynCon® immunotherapy design and CELLECTRA® delivery transform novel genetic blueprints into functional antibody and killer T cell responses. Inovio was the first to report the activation – in the body – of significant, antigen-specific functional T cells correlated to statistically significant efficacy in a placebo-controlled, randomized, double-blind phase 2b clinical trial (HPV-related pre-cancer), with a very favorable safety profile. These data were published in The Lancet and independently described as a "major breakthrough" in the field by U.S. National Cancer Institute scientists. Inovio has achieved significant antigen-specific immune responses against multiple diseases and is advancing a growing pipeline of cancer and infectious disease immunotherapies and vaccines.
About Parker Institute for Cancer Immunotherapy
The Parker Institute for Cancer Immunotherapy brings together the best scientists, clinicians and industry partners to build a smarter and more coordinated cancer immunotherapy research effort.
The Parker Institute is an unprecedented collaboration between the country's leading immunologists and cancer centers. The program started by providing institutional support to six academic centers, including Memorial Sloan Kettering Cancer Center, Stanford Medicine, the University of California, Los Angeles, the University of California, San Francisco, the University of Pennsylvania and The University of Texas MD Anderson Cancer Center. Recently, the institute also initiated programmatic support for top immunotherapy investigators, including a group of researchers at Dana-Farber Cancer Institute, Robert Schreiber, Ph.D., of Washington University School of Medicine in St. Louis, Nina Bhardwaj, M.D., Ph.D., of the Icahn School of Medicine at Mount Sinai and Phil Greenberg, M.D., of the Fred Hutchinson Cancer Research Center.
The Parker Institute network also includes more than 40 industry collaborations, more than 60 labs and more than 300 of the nation's top researchers focused on treating the deadliest cancers.
The goal is to accelerate the development of breakthrough immune therapies capable of turning most cancers into curable diseases. The institute was created through a $250 million grant from The Parker Foundation.
About Inovio Pharmaceuticals, Inc.
Inovio is taking immunotherapy to the next level in the fight against cancer and infectious diseases. We are the only immunotherapy company that has reported generating T cells in vivo in high quantity that are fully functional and whose killing capacity correlates with relevant clinical outcomes with a favorable safety profile. With an expanding portfolio of immune therapies, the company is advancing a growing preclinical and clinical stage product pipeline. Partners and collaborators include MedImmune, Regeneron, Genentech, The Wistar Institute, University of Pennsylvania, DARPA, GeneOne Life Science, Plumbline Life Sciences, ApolloBio Corporation, Drexel University, NIH, HIV Vaccines Trial Network, National Cancer Institute, U.S. Military HIV Research Program, and Laval University. For more information, visit www.inovio.com
CONTACTS:                                                                                                                            
Investors:
Ben Matone, Inovio,
484-362-0076,
ben.matone@inovio.com
Media:
Jeff Richardson,
Inovio, 267-440-4211,
jrichardson@inovio.com