Oliver Kurz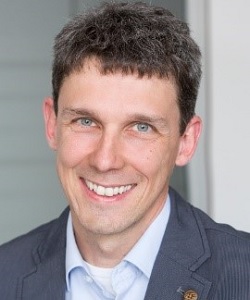 Oliver Kurz studied Process Engineering at the University of Stuttgart, Germany, earning a Diplom-Ingenieur degree. Part of these studies were done at Northwestern University, Evanston, US (Integrated Study – DAAD). In 1998 he began to work as Project Engineer for Water Treatment Systems, and in 2002, as Project Team Leader in Engineering and Qualification of utility systems for Vivendi/Veolia.
Oliver joined Vetter in 2004 as Head of Validation and focused on the qualification and validation of manufacturing and analytical equipment and systems for aseptic processing. He was named Director of Quality Assurance in 2010 and was responsible for securing quality aspects in the lifecycle of products, processes, equipment, and cleanrooms. In 2014, Oliver was named Vice President of Quality Assurance and is responsible for all Quality Assurance departments and the group of Qualified Persons.
Company:Vetter
Headquartered in Ravensburg, Germany, Vetter is a family-owned, global leading contract development and manufacturing organization (CDMO) with production facilities in Germany, Austria and the United States. Currently employing more than 5,700 individuals worldwide, the company has long-term experience in supporting biotechnology and pharmaceutical customers both large and small. Vetter services range from early stage development support including clinical manufacturing, to commercial supply and numerous packaging solutions for vials, syringes and cartridges. As a leading solution provider, Vetter appreciates its responsibility to support the needs of its customers by developing devices that contribute to increased patient safety, convenience, and enhanced compliance. Great importance is also given to social responsibility including environmental protection and sustainability. Learn more about Vetter at www.vetter-pharma.com.