Mr. Saurabh Gurnurkar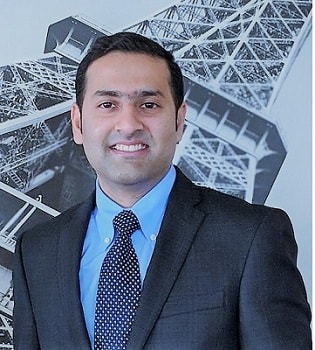 Saurabh has received his BE in Mechanical Engineering from RVCE, Bangalore in 2002 and, an MBA in Finance and International Business from NMIMS, Mumbai in 2005. He has also, been nominated by his employers to programs designed for potential business leaders at the IIM, Bangalore, London Business School and INSEAD, Paris.
He has been an active participant on the CII (Confederation of Indian Industry) and FICCI (Federation of Indian Chambers of Commerce & Industry) forums on sectors like pharmaceuticals, technology, and financial services. He has a keen interest in Indian history, geopolitics & has made contributions to popular publications on the same in addition to emerging market investment themes.
Prior to joining Vivimed and eventually UQUIFA, Saurabh had 8 years of experience across investment management and enjoyed his successful stints with leading domestic and international firms in the financial services industry. He has been associated with Prudential Financial's asset management business and, has been a part of the founding team for the India venture from the period 2010-2013. Set up in 2008, the India business is sponsored and owned by Prudential Financial (PFI) the US headquartered insurance and asset management player which manages close to $900bn of assets and, is ranked the 6th largest institutional asset manager, globally.
Saurabh independently handled investments in sectors like technology, financial services, healthcare and consumer discretionary sectors in addition to collaborating with the firm's Chief Investment Officer on portfolio construction and, the investment process. The diversified equity funds managed by Saurabh's team enjoyed a top quartile ranking in terms of absolute performance.
Prior to this assignment, he has been associated with leading Indian and global organizations such as the Kotak Mahindra group (2005-10), Credit Suisse and Toyota Kirloskar Motors. At different points in time Saurabh has also had the opportunity to serve internships for organizations in the public policy domain like the Reserve Bank of India and the Planning Commission of India.
He was earlier associated with the equities business of the Kotak group, one of India's leading banking and financial services groups. He joined the group in 2005 as an associate in the equity research function and was one of the youngest to be elevated as a Deputy Vice President of the group's investment business by 2010. A keenness to learn, willingness to take the initiative and, an open mind are personal attributes which Saurabh believes have been an advantage.
Hobbies: Saurabh enjoys swimming, running and, his first love- investments. Born in Hyderabad and having completed schooling in New Delhi, the UK and Hyderabad, he lives now in Barcelona, with his wife Radhika, and son, Advay.
Company:Uquifa
Uquifa is a company established in 1936 in Spain is a pioneer in manufacturing of API in the global CDMO and Generic market. 80 years of rich experience, quality manufacturing platforms, excellent track record of service and reliability, technology, high ethical standards make Uquifa stand out as one of the emerging companies in global active ingredient industry.
Vivimed Labs, a pharmaceuticals and specialty chemicals company headquartered in Hyderabad, India, acquired Uquifa in 2011 for a consideration of $ 55 million in a move to bring in strategic growth into its product mix and expand the footprint in Europe and the Americas. The company has grown to $110mn now and expects aggressive growth in coming 2-3 years. It has recently raised capital from OrbiMed, which is a leading healthcare investment firm, with over $14 billion in assets under management.