Mr.Dale Outhous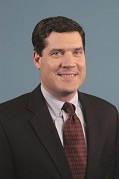 Mr.Outhous began his career with DuPont in 1989. Since that time he has served in various leadership roles across multiple businesses and in a broad range of functions including information technology, manufacturing, supply chain, sales, marketing, and business management.
From 1998 to 2011, Dale served in leadership positions within DuPont's Protection Technologies division. Initially, he led the DuPont™ Kevlar global Ballistics Business followed by DuPont's global Personal Protection business made up of DuPont™ Kevlar DuPont™ Nomex, and DuPont Tyvek brand products going into protective apparel applications. He then assumed an expanded role as Global Marketing Director of DuPont Protection Technologies responsible for global marketing and product management for all DuPont Nomex, DuPont Kevlar, and DuPont Tyvek markets. Over this time he represented DuPont on various safety and protection panels, industry associations, and media interactions around the world.
In October 2011, Dale joined DuPont's Packaging & Industrial Polymers unit as Vice President of the Ethylene Copolymers business including product management and marketing responsibilities for key products such as DuPont™ Surlyn, DuPont™ Nucrel, DuPont™ Bynel, and DuPont™ Elvaloy going into Packaging, Industrial, and Consumer markets.
Dale has a Bachelor of Science degree in Business Administration from Clemson University and resides in West Chester, PA along with his wife Carla.
Company:DuPont Performance Materials
DuPont Performance Materials (DPM) is a leading innovator of thermoplastics, elastomers, renewably sourced polymers, high-performance parts and shapes, as well as resins that act as adhesives, sealants, and modifiers. DPM supports a globally linked network of regional application development experts who work with customers throughout the value chain to develop innovative solutions in automotive, packaging, construction, consumer goods, electrical/electronics and other industries.
For additional information about DuPont Packaging Awards, visit packagingawards.dupont.com. DuPont (NYSE: DD) has been bringing world-class science and engineering to the global marketplace in the form of innovative products, materials, and services since 1802. The company believes that by collaborating with customers, governments, NGOs, and thought leaders we can help find solutions to such global challenges as providing enough healthy food for people everywhere, decreasing dependence on foss il fuels, and protecting life and the environment. For additional information about DuPont and its commitment to inclusive innovation, please visit www.dupont.com.