Clive Bryant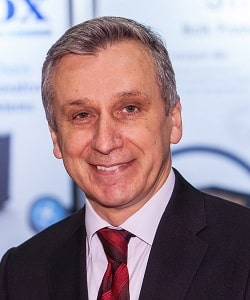 Clive Bryant is Global Product and Marketing Director at Softbox. He has more than 30 years' experience of global pharmaceutical and clinical trial cold chain logistics.
Formerly head of life sciences at DHL, Clive has been involved in developing innovative customer solutions that ensure cold chain maintenance and regulatory compliance. His key focus is helping clients manage their logistical risk and opportunities through developing innovative temperature control packaging.
At Softbox, he is responsible for the management of all global strategic account and marketing initiatives, identifying major new market opportunities and emerging trends, developing new product concepts and service ideas, proposing and managing key client-relationships and new strategic partnerships.
Company:Softbox Systems
Softbox Systems is an award-winning temperature control packaging innovator that has been designing and producing high performance passive temperature control packaging solutions for over 20 years. It offers consistent quality from strategically located global manufacturing sites throughout Europe, North America, Latin America and Asia Pacific.
Softbox has formed long standing partnerships with the world's leading biotech, pharmaceutical, clinical research and logistics companies and it applies innovative thinking to overcome the challenges that their clients face in managing the cold chain when shipping temperature sensitive commercial and clinical trial products.
Their range of engineered packaging systems has been designed and rigorously tested to ensure the cold chain can be maintained with confidence. Softbox's personal approach, innovation, consistent quality and passion has made it the trusted partner for the life science and logistics industries.