Carlos Machado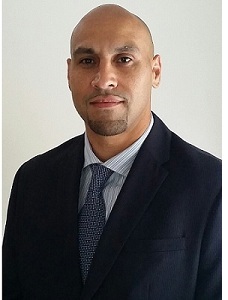 At SEA Vision U.S., Carlos Machado is responsible for sales, operations, implementation and post project support services in North America. As part of the serialisation initiatives, Carlos is leading the partnership between Sea Vision and Zenith Technologies implementing its serialisation product suite, focusing on speed to deliver, engineering excellence and a superior customer experience.
In his previous role as director of operations at a leading anti-counterfeiting technology provider, Carlos helped to pioneer the serialisation concept and define the future of authentication. He has a wealth of experience in assisting pharmaceutical manufacturers with track and trace technologies and has worked on more than 75 serialization projects, from both an operations and delivery perspective.
Company:SEA Vision
SEA Vision is since 20 years a leading vision systems provider for pharmaceutical companies and OEMs and owes its success to the quality of its technological solutions. Today SEA Vision has successfully supplied over 1000 full track and trace systems and more than 5000 inspection equipments worldwide.
Through consolidated expertise and continuous commitment to research and development, SEA Vision offers tailored solutions for cutting-edge projects with high complexity. Thanks to a network of sales and service facilities located in all major global markets, SEA Vision provides its worldwide customers with a technical on-site support assistance. Visit our website: www.seavision.it