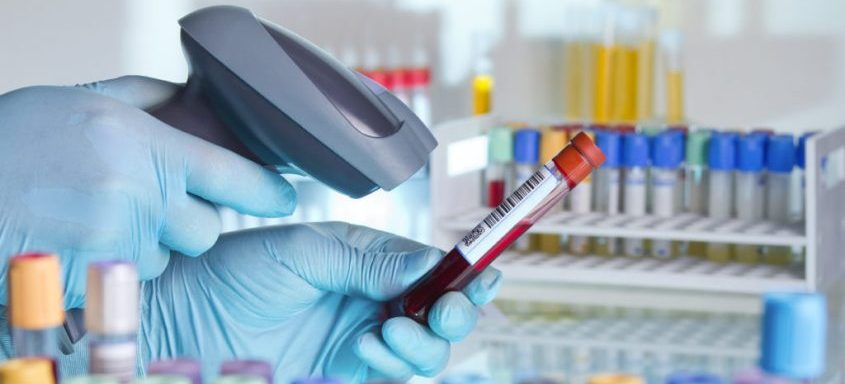 The deadlines for serialisation compliance in the EU and the U.S. are drawing closer. For many pharmaceutical companies, the journey towards implementing a full serialisation solution is well underway, but for others the complexity of the task means that there is still a lot to do.
The introduction of serialisation capabilities across multiple production lines, often in multiple geographies, is a project that requires careful planning. Failing to prepare could result in production lines being ground to a halt, leading to a loss of business in key markets and costly downtime. Carlos Machado, serialisation director at SEA Vision U.S., in partnership with Zenith Technologies, examines the operational challenges that serialisation presents and how these can be overcome through an effective and considered strategy.
The current landscape
In November 2017, the serialisation of licensed drug products will be a legal requirement in the U.S. under the Drug Supply Chain Security Act (DSCSA), closely followed by the European Falsified Medicines Directive (FMD) in February 2019. Ahead of this, and to meet existing rules in countries including Turkey, China and South Korea, pharmaceutical manufacturers need to ensure that their processes and systems are updated in order to be compliant.
While regulations can differ significantly across geographies, there is a common goal and that is to tackle the issue of counterfeit drugs throughout the supply chain and guarantee patient safety. Counterfeiting is a huge challenge, with the World Health Organisation (WHO) estimating that between seven and 15 per cent of all medicines circulated in developed countries are falsified, surpassing more than 30% in developing countries.
For pharmaceutical companies, the logistical and operational challenges that result when implementing a serialisation solution mean that being prepared and starting the process at an early stage is essential. While the majority of big pharma companies have their deployment activities well underway, a number of smaller and mid-sized manufacturers are still navigating the operational complexities involved, which are acting as a barrier to implementation. It is not just a case of investing in new equipment that will integrate into the existing manufacturing process, the additional considerations and requirements can be daunting and require careful forward planning to avoid issues now and further in the future.
Below are some of the most challenging operational issues that companies may face on their serialisation journey.
Avoiding bottlenecks
Serialisation increases the risk of new bottlenecks in the supply chain thanks to the additional manufacturing and packaging processes required, however this will vary depending on the solution that is implemented.
A full track and trace system that is being mandated in the U.S. requires verification at different points in the supply chain and can lead to delays due to the additional layer of administration required. For example, products will need to be scanned on the production line before being sent to a wholesaler who will then need to scan and validate the barcode before passing the product onto a distributor. This contrasts to the Point of Dispense Authentication (PoDA) model outlined in the FMD, which reduces the likelihood of delays as products only need to be verified once.
Aggregation can also create additional bottlenecks as products are serialised not only at item level but also at a palette or case level. If an error should occur during the manufacturing process, this can mean that a damaged pack will need to be identified and removed from the case, leading to further delays and costly downtime.
To address these issues, companies will need to plan effectively by clearly scoping out the project to understand how many products and production lines will be effected. Mapping out your partner network and identifying who you should be communicating with at different stages of the project will also help to avoid potential bottlenecks when the serialisation solution is deployed. In addition, you should consider the markets that you work in to determine whether aggregation is required, and assess the advantages and disadvantages of adding this extra layer of authentication. Communication and effective project management will be key to ensure that you have a seamless serialisation process in place when the regulations come into force.
Scalability
Serialisation requirements vary from country to country, not only from a technical perspective but also from an operational standpoint. Although many markets require GS1 standard barcodes, some companies will also have to provide a solution that caters for linear barcodes, depending upon the markets in which they operate in. Before implementing a serialisation solution, it is essential that companies analyse their current geographical footprint and account for the regional operational variations as well as potential future tracking requirements. For example, if you plan to enter new markets, it may make sense to prepare for the relevant track and trace regulations now. Above all, a scalable solution is an essential consideration to ensure that you can achieve your own growth targets and maintain business continuity, while also catering for wider industry developments.
For companies with multiple sites, employing remote resources to manage your serialisation deployment activities can prove to be a more economical solution and promote standardisation across your facilities. Standardisation of processes and technologies can allow for a more scalable solution as your organisation grows.
Network performance
Serialisation will create significant amounts of new data throughout the supply chain. A fully integrated solution will consist of many systems and they will all need to talk to each other. Packaging functions (whether internal or outsourced), contract manufacturing organisation (CMO) facilities,third party logistics providers (3PLs) and pharmacies/dispensing points are all part of the serialisation infrastructure and must be able to share transactional data and support safe and secure data exchange. As a result, companies need to consider the data flow, management and storage of potentially sensitive information.
For larger organisations, there is the potential for thousands of systems across sites and countries to be connected. This can cause reduced network and system performance, affecting the productivity of the business. Running a test project is an essential step that will unearth any weaknesses in the current network setup, as well as the wider serialisation infrastructure. With the upcoming deadlines just around the corner, there is little time left to implement and test the required serialisation processes and demand for third party implementation partners with the expertise to shorten timescales is likely to increase. Being prepared ahead of time and having a full understanding of the process from start to finish will ensure that companies remain fully operational and compliant.
Financial considerations
The operational costs associated with implementing and maintaining a serialisation solution is a major concern, particularly for smaller companies that may not have the financial resources available. Adopting a standardised approach can help to reduce costs as it minimises the complexity across different geographies. Furthermore, investment in new machinery and software will create additional on-going maintenance costs, which will need to be considered during the financial planning process.
Summary
The impact of serialization will reach all corners of the pharmaceutical supply chain and it should therefore be approached as an integrated exercise that will enable you to remain compliant once new regulations come into force.
From an operational standpoint, having systems and processes in place that are well considered and efficient, will help to provide a solid foundation for success. Being under prepared can have a detrimental effect on the future success of your company; serialisation needs to be on your agenda now to ensure that you remain competitive as well as compliant.