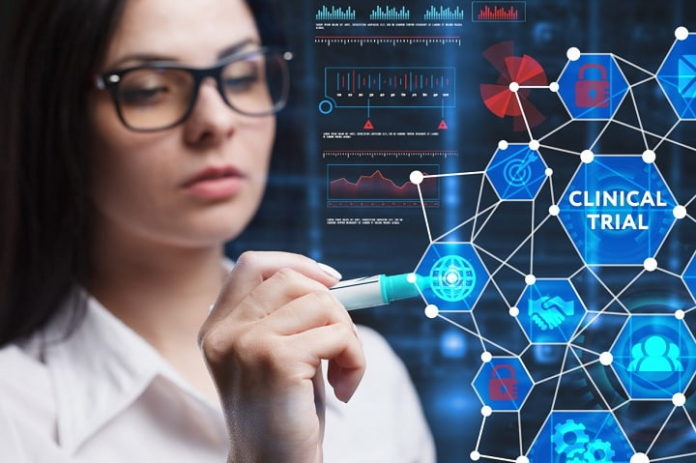 Karen Ooms at Quanticate explains why clinical trial data alone is not enough to truly understand a drug's effectiveness and argues that real-world data (RWD) is the key to filling the gap.
Randomized clinical trials have long been a central feature of the drug development process, giving us valuable information about the performance and safety of drug candidates. Nevertheless, they do have shortcomings which prevent us from developing a full understanding of the real-life performance of new therapies.
The disadvantages of clinical trials have been known for some time. However, during the COVID-19 pandemic, with the need to access data rapidly about the efficacy of treatments for patients hospitalized by the disease, addressing these issues became particularly pressing.
As a result, many pharmaceutical companies have been spurred into looking for alternative sources of data. For a growing number of developers, real-world data (RWD) is the answer.
Clinical trial data is no longer sufficient
There are several key reasons why relying on clinical trial data alone is not enough to develop a truly holistic understanding of the effectiveness of a new drug product:
Difficulty ensuring adequate representation – it can be difficult to find enough patients to ensure adequate representation of those who can benefit from a drug candidate. This a particular challenge for studies of treatments for rare diseases, or for demographics where there are ethical concerns, such as children, the elderly or pregnant people.
Narrow inclusion criteria – many studies deliberately exclude patients with comorbidities and organ dysfunctions, who are under concomitant treatments or who are over a certain age limit.In the real world, many of the patients taking the drug could be elderly or have other conditions requiring treatment. While the intention is to reduce confounding factors to gather information applicable to the average patient, it means that we don't have a complete view of how the drug is working.
Poor patient adherence – during trials, participants tend to be more compliant with instructions. At home, however, patients take and manage their medications very differently – they may take their dose at different times of the day, or they may forget to take it altogether. They may even struggle when self-administering, leading to uneven dosage quantities.
Different perspectives – varying perceptions of what constitutes a meaningful impact on symptoms and quality of life among both healthcare professionals (HCPs) is something that cannot be accounted for through clinical trials alone.
To tackle the shortcomings of traditional clinical trials, it is possible to use data that has come directly from the market – RWD – to provide real-world evidence (RWE) for their treatments.
RWD can include information from a wide range of sources, from HCPs' electronic health record data and insurance claims to patient-generated data from wearables or medical devices. All this information can be harnessed to generate real insight into how patients are really responding to treatments.
Why RWD is coming of age
RWD from all these sources allow the development of unique observational longitudinal databases of de-identified patient records ready for in-depth analysis by clinical research organizations (CROs). The largest of these feature data on more than 100 million people, going back several years – a significantly larger scale than clinical trials can offer.
While researchers cannot randomly assign patients to a particular therapy, or collect information on all characteristics of interest, as they can with a clinical trial, such a wealth of information offers unique benefits:
In-depth, long-term analysis of patients with rare diseases, and their evolving condition as they continue with a treatment
Treatment pattern changes over time
Long-term treatment performance when taken alongside therapies for other conditions.
With all of this in mind, RWD offers considerable value when used to complement clinical trial evidence to accurately measure the efficacy of new treatments, and regulatory authorities are beginning to take note. When the US Food & Drug Administration (FDA) approved Pfizer's Ibrance treatment in 2019, it did so using analysis based largely on RWD – a first for the pharmaceutical industry1
The events of the last 12 to 18 months have also served to highlight the genuine positive impact of RWD on pharmaceutical innovation. CROs have seen demand increase for real-time evidence of treatment performance in patients hospitalized with serious cases of COVID-19, as well as information about the longer-term efficacy of the vaccines already introduced in the market.
The future of medical research
RWD is still in its infancy and the data itself is far from being standardized. There is no global agreement yet on what and how much information is collected, how and where it is stored, and how it is analyzed.
On the one hand, administrative healthcare databases designed to be sent to insurance companies for billing of private medical care are easy to study, because they are clean and consistent. However, the data they contain are limited only to what are needed by the insurance company, which restricts the information they can provide.
On the other, electronic medical records (EMR/EHR) databases are disorganized, inconsistent and incomplete, as their information is collated from patient records held by multiple facilities and sources. Nevertheless, they provide rich data that offers incredible insight into patients' behavior and attributes, such as lung volume or pain scores, all of which may affect their response to a particular therapy.
This lack of standardization requires a customized approach to analyze RWD effectively. Working with an expert CRO with experience capturing, collating and studying RWD is crucial if pharmaceutical companies want to make sure they harness this new source of evidence to its full potential.
RWD has exciting potential to truly enrich our understanding of cutting-edge new treatments. Using it as a complement to the insight gleaned from clinical trials, we can overcome the traditional limitations of clinical trials in the future. In doing so, we can deliver ever more effective treatments that genuinely improve patients' lives.
Reference
[1] https://www.pharmaceutical-technology.com/comment/real-world-evidence-in-pharma/