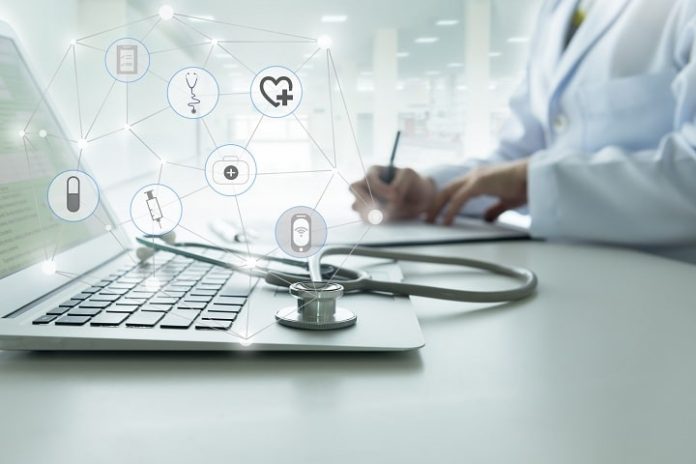 Introduction:
Patients, clinical trial sponsors and institutions are starting to benefit from increased transparency commitments and significant investments in trial data disclosure. To make an ever-broader scope of trial data public, leading pharmaceutical organizations have been refining their processes and enhancing the quality of the source data, always keeping the ultimate disclosure in mind. These improvements not only result in a more efficient global disclosure but also directly support patient communication initiatives and trial recruitment.
Global trial disclosure requirements
Over 90 countries require the disclosure of clinical data on one of over 30 trial registries. There are no globally accepted data standards, and the scope and timing of the information made public vary across jurisdictions. However, by authoring source documents with data sharing in mind and by automating trial disclosure through a global system, companies can achieve efficient and compliant disclosure processes. Through appropriate templates and systems, the source data is captured once and then reused across registries, publications and websites, ensuring consistency in the public information while greatly reducing the disclosure effort.
Patient communication initiatives
Hundreds of thousands of trials are available on registries such as ClinicalTrials.gov and EU CTR, but the information is virtually useless to the patient community. The data made public on these sites are intended for a scientific audience, ideally with a clinical background. However, many patients look there for information on clinical research as they explore treatment options and consider enrolling in a trial.
The good news is that trial registries accept — in plain, non-scientific language — many of the protocol elements that may be of interest to patients. Depending on the registry, the brief title and study summary, the medical condition, and the main eligibility criteria may be submitted in plain language. Committing to authoring these elements for patients in the clinical protocol allows them to be used directly not only on trial registries, but also on corporate trial-finder websites, the informed consent forms, and in plain language results summaries, to name a few.
Trial-finder websites
To better share their research initiatives with patients and potential participants, a growing number of sponsors are offering trial websites, where the public can find general information about participating in clinical trials, as well as an easily searchable list of studies they might consider joining. An essential requirement for these sites is that the information should be available in plain language.
Additionally, patient advocacy groups often source trial information for their communities from the public registers, displaying a simplified subset of the available data. This subsect is selected to highlight the relevant elements, making trials easier to find. However, if the study is not disclosed in plain language on the registry, then the patient community is not well served.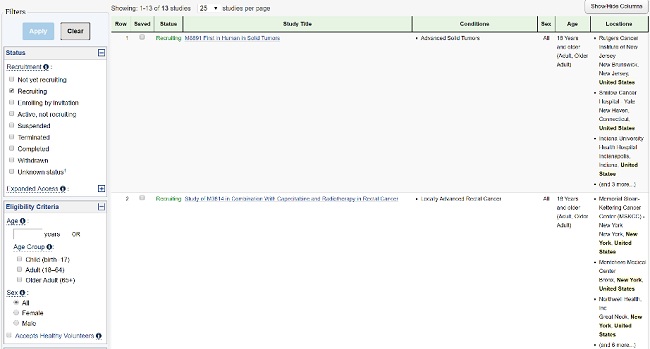 Plain language summaries (PLS)
The European Medicines Agency (EMA) will require plain (lay) language results summaries of all interventional trials once the new clinical trial regulation is in effect. While disclosure of these summaries will be required in the future, many sponsors recognize their value in patient engagement initiatives and are already providing them to participants at the end of the trial through multi-sponsor sites like the Trial Results Summaries Portal. Whether sponsors commit to providing PLS now or choose to wait until the EMA requires them, elements of the summary can come directly from the clinical protocol and trial registry, if these are authored in the appropriate plain-language format.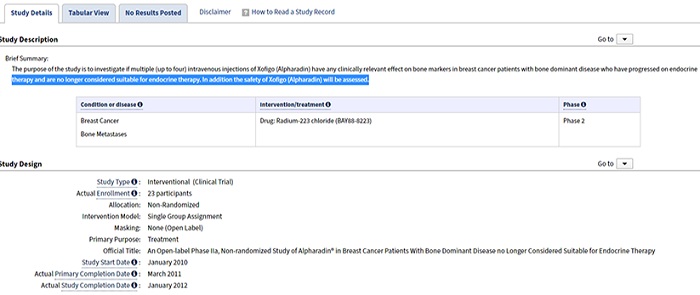 Trial recruitment
Patients considering participation in a clinical trial struggle to find relevant and timely study information provided in a jargon-free and non-technical language. According to the Center for Information and Study on Clinical Research Participation (CISCRP) 2019 Perceptions and Insights Study, 22 percent of participants hear about the trial in which they participated from online government sites or patient communities, while only 16 percent received information from their general practitioner or specialist. In the U.S., the main government site is ClinicalTrials.gov, which is also the data source used by many patient groups to provide trial information to their communities, making it all the more important to provide timely and patient-relevant data on the registry.
Whether patients access this information on a public trial registry, find it through a patient advocacy site, or view it on a sponsor's trial website, the relevant trial information should be described in the same words to avoid confusion. For trials where the registry posting is not in plain language, sponsors may rephrase the information for clarity, but this additional work is unnecessary if the initial content is written appropriately.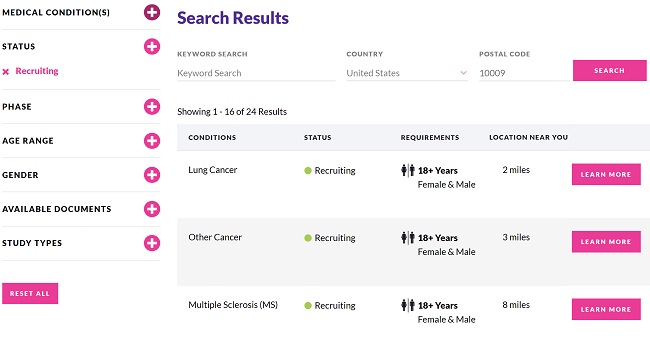 Regulations require the disclosure of accurate site contact information and timely updates to the site enrollment status. Sponsors that have developed efficient processes to report site information not only remain complaint with regulations, but also avoid frustrating potential participants, hampering trial enrollment, and wasting the time of clinical sites. Where site-level enrollment or contact information is out of date or incomplete, patients are either unable reach the site, or don't hear back in time, which leads to missed opportunities and frustration for patients, sites, and sponsors alike.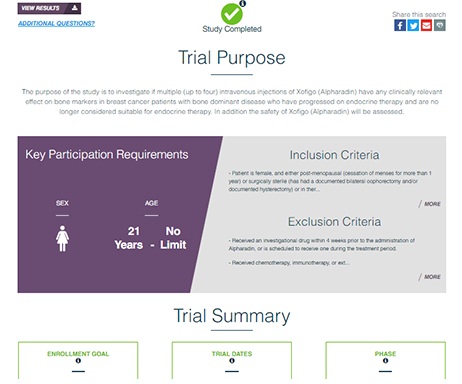 Global source of trial information
Organizations that have launched trial-finder websites where they list their global research portfolio have reported that a surprising number of site visitors are their own employees who, often for the first time, have an easily accessible source of curated and up-to-date information on their company's trials.
While the initial driver for investing in transparency and disclosure solutions may be regulatory requirements, sponsors are realizing the potential of this curated data to serve the patient community, accelerate recruitment, and consolidate global trial information that is currently scattered across regions and systems.