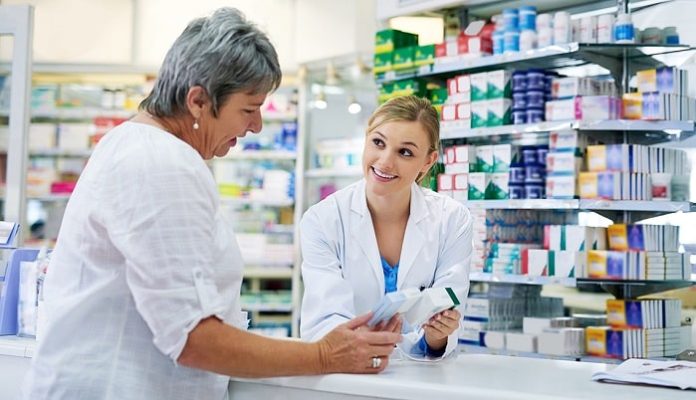 Maybe you've noticed: medications are getting more complicated, more personalized, and more expensive.
Look at some of the recent drugs approved for cancer, hepatitis C virus, or rheumatoid arthritis. These are three very different conditions, but many newer drugs used to treat these conditions have common traits: they are targeted or personalized treatments for complex medical conditions, are biologic products with a host of serious side effects that requiring monitoring, and can be very, very costly. In fact, specialty pharmaceuticals worth about $63 billion were dispensed in 2013 by retail, mail-order, and specialty pharmacies combined.
As a pharmacist, I believe patients have the right to understand and make informed decisions about their medications – the pros and cons – as well as important cost issues. All of these are areas a specialty pharmacy can educate a patient about; however, many patients are confused about specialty pharmacy services and exactly how they work.
Here's a few questions you might have:
Why can't I just go to my regular pharmacy to fill a specialty drug prescription?
Why do I have to fill out forms, go through education, and spend time learning about the drug?
Why can't some medications be kept in a regular retail pharmacy environment?
If I receive specialty medications via mail-order, should I, as a patient, trust medications from a pharmacist and pharmacy that I am likely to never meet or see?
How can I be expected to handle a complicated and often enormously costly prescription?
That's where a specialized pharmacy comes in: to help a patient like you overcome the difficulties of involved and expensive medicines so that you can do the job you need to do: rest, heal, and get back to your normal, everyday life.
What Is A Specialty Pharmacy?
As noted by the American Pharmacists Association, a specialty pharmacy provides distribution of specialty medications. There is also a high-touch and patient-centered management system to positively benefit the patient's experience. Ideally, this improved care model will lead to measurable, positive clinical outcomes. In addition, "due to the complexities associated with specialty pharmaceuticals, patients receiving these medications require a significant degree of continuous patient education, ongoing monitoring, and medication management by well-qualified and skilled specialty pharmacy staff."
A specialty pharmacy will stock many of the drugs that are not usually stocked in your community or retail pharmacy. Some medications are required by the FDA to be prescribed and dispensed only by certified doctors and pharmacists, and specialty pharmacies may provide these drugs, along with required education and monitoring. This type of pharmacy takes a one-to-one personalized approach to patient care and has a dedicated, trained staff of professionals to help review, dispense, and monitor your medication treatment. Contact is usually covered via a 24 hour, 7 day-a-week staff of health care professionals, including licensed pharmacists and nursing personnel.
A specialty pharmacy is usually a subset of a larger health insurance provider, retail provider, or pharmacy benefit manager (PBM) that coordinates these services, although independent specialty pharmacies also exist. As noted by Drug Channels, the top specialty pharmacies in the U.S. include:
CVS Caremark
Accredo
Walgreens Specialty Pharmacy
Optum Rx
Diplomat Pharmacy
BriovaRx
Prime Therapeutics
Advanced Care Scripts (Omnicare)
Humana Pharmacy
Avella
These pharmacies may not be located in your town, or even in your state, but the healthcare professionals will keep in contact with you via phone or computer and mail your medications so you can get them safely and on time. Even medications that require refrigeration can be shipped with a cold pack. Supplies, such as syringes, alcohol swabs, and sharps kits, if required, may be supplied as well as overnight express mail service. Online access to your pharmacy profile is usually available. A pharmacist or nurse will initiate follow-up care to remind you when it is time to refill your prescription, check on your therapy progress, and answer your questions to help you stick with your therapy. A specialty pharmacy works closely with you – the patient –  to provide a personalized plan of care to optimize your medical outcomes and safety.
What Medical Conditions Are Covered By A Specialty Pharmacy?
Common chronic, conditions that a may be covered for specialty pharmacy care include:
Anemia
Cancer
HIV
Infertility
Multiple Sclerosis
Rheumatoid Arthritis
Growth Hormone Deficiencies
Hepatitis C Virus
Hemophilia
Psoriasis
Pulmonary Hypertension
Crohn's Disease
Rare Diseases
Individualized education is at the forefront of specialty services to be sure you feel comfortable and understand your medication. Often, you as the patient will be teamed up with a care coordinator that can answer your questions about your medication, provide disease education, and even help you secure payment for your medications when you cannot afford them or don't have adequate insurance. Your care coordinator will work closely with your doctor to be sure your medication and dose are appropriate, screen for drug interactions, monitor for side effects, and be sure that refills are shipped in a timely manner.
Unnecessary costs can be avoided and professionals will work on your behalf to make sure you can take your medication without fail.
What Is A Specialty Drug?
Specialty-type drugs have been growing rapidly over the last decade. Many of these new therapies are extending survival for patients. As new genetic information is learned about diseases, and research in biologic drugs, target therapies, and personalized medicine expands, you can expect to see more and more types of specialized drugs. A problem has occurred, too: as noted in the Journal of Economic Perspectives, cancer drug prices have increased an average of $8,500 a year over the past 15 years. A similar pattern may be seen with other disease states.
Of the 27 new and first-time FDA drug approvals in 2013, 14 were specialty medications. In fact, according to Evaluate Pharma, 7 of the top 10 best-selling drugs by revenue are projected to be specialty drugs in 2016 compared with only three in 2010. Specialty medications used to be primarily injectable or infused medications; now novel oral drugs are making their way into the specialty market.
Most drugs classified as specialty drugs have these criteria:
Used in a complex medical condition
High cost, usually more than $500 per dose or $6000 per year
Special administration, handling, shipping or storage is required (for example, an injection, cold storage needed, or direct mail to a physician)
The drug may have limited access via an FDA Risk and Evaluation and Mitigation Strategy (REMS), or required certification of health care professionals who are prescribing, administering or dispensing the drug, May be used in rare, orphan disease states
Examples of Drugs Often Coordinated by Specialty Pharmacies:
Actemra (tocilizumab) – rheumatoid arthritis
Afinitor (everolimus) – cancer; kidney, breast cancer, or brain tumor
Atripla (efavirenz, emtricitabine, and tenofovir) – HIV
Aubagio (teriflunomaide) – multiple sclerosis
Avastin (bevacizumab) – cancer; various tumor types like brain, kidney, lung, colon, rectum, cervix, ovary, or fallopian tube.
Avonex (interferon beta-1a) – multiple sclerosis
Botox (onabotulinumtoxinA) – a neuromuscular blocker
Cyramza (ramucirumab) – stomach cancer, colorectal cancer, or non-small cell lung cancer
Daklinza (daclatasvir) –  chronic hepatitis C virus genotype 3
Enbrel (etanercept) – rheumatoid arthritis, psoriatic arthritis, ankylosing spondylitis, plaque psoriasis, polyarticular juvenile idiopathic arthritis in children.
Entyvio (vedolizumab) – ulcerative colitis and Crohn's disease
Esbriet (pirfenidone) – a lung disease called idiopathic pulmonary fibrosis (IPF)
Forteo (teriparatide) – osteoporosis
Gilenya (fingolimod) – multiple sclerosis
Gleevec (imatinib) – cancer; leukemia (blood cancer), bone marrow disorders, skin cancer, certain tumors of the stomach and digestive system.
Harvoni (ledipasvir and sofosbuvir) – chronic hepatitis C
Humira (adalimumab) – rheumatoid arthritis, Crohn's disease, plaque psoriasis,  juvenile idiopathic arthritis, psoriatic arthritis, ankylosing spondylitis, ulcerative colitis.
Ibrance (palbociclib) – advanced breast cancer
Imbruvica (ibrutinib) – cancer; mantle cell lymphoma (MCL) or chronic lymphocytic leukemia (CLL)
Iressa (gefitinib) – non-small cell lung cancer
Kalydeco (ivacaftor) – cystic fibrosis
Keytruda (pembrolizumab) – for metastatic melanoma (advanced skin cancer)
Kineret (anakinra) – rheumatoid arthritis, neonatal-onset multisystem inflammatory disease
Lupron Depot (leuprolide) – prostate cancer in men, endometriosis in women, precocious (early-onset) puberty in children
Orencia (abatacept) – rheumatoid arthritis
Otezla (apremilast) – psoriatic arthritis, plaque psoriasis
Perjeta (pertuzumab) – HER2-positive breast cancer
Plegridy (peginterferon beta-1a) – multiple sclerosis
Pomalyst (pomalidomide) – cancer; multiple myeloma
Remicade (infliximab) – rheumatoid arthritis, psoriatic arthritis, ulcerative colitis, Crohn's disease, ankylosing spondylitis, severe or disabling plaque psoriasis.
Revlimid (lenalidomide) – anemia, cancer; multiple myeloma, mantle cell lymphoma, myelodysplastic syndrome.
Rituxan (rituximab) – cancer; non-Hodgkin's lymphoma or chronic lymphocytic leukemia; rheumatoid arthritis.
Soliris (eculizumab) – paroxysmal nocturnal hemoglobinemia (PNH), atypical hemolytic uremic syndrome (aHUS)
Sovaldi (sofosbuvir) – chronic hepatitis C virus
Opdivo (nivolumab) – cancer; metastatic melanoma (advanced skin cancer)
Stelara (ustekinumab) – psoriatic arthritis, plaque psoriasis
Tysabri (natalizumab) – multiple sclerosis, Crohn's disease
Viekira Pak (dasabuvir, ombitasvir, paritaprevir, and ritonavir) – chronic hepatitis C genotype 1
Xalkori (crizotinib) – non-small cell lung cancer
Xeljanz (tofacitinib) – rheumatoid arthritis
Xeomin (incobotulinumtoxinA) – neuromuscular blocker
Xolair (omalizumab) – chronic hives (idiopathic urticaria)
Xtandi (enzalutamide) – prostate cancer
Zortress (everolimus) – prevent organ rejection after a kidney or liver transplant
Zytiga (abiraterone) – metastatic prostate cancer
Is There Help in Paying for Specialty Medicines?
The cost of specialized medications is often a shock for patients. A recently approved antiviral hepatitis C medication called Sovaldi (sofosbuvir) costs roughly $1,000 per pill, taken once daily over a 12-week or 24-week regimen. You can see how quickly that would add up!
Specialty pharmacies will usually file your insurance claim for you and take care of the details known as "prior authorization" to help get your medication covered. They will contact the insurance company and even determine the paperwork that needs to be completed. They will work on your behalf if a claim is denied. Be sure to notify your care coordinator if your health insurance benefits should change in any way.
It's not unusual for specialty meds to run into the tens or even hundreds of thousands of dollars. Your specialty pharmacy care coordinator can refer you to a financial assistant that may know of alternative ways to help you pay for your drugs; for example, through a manufacturer's Patient Assistance Program (PAP) or a state assistance program. In fact, according to Humana Specialty Pharmacy Services, in 2014 they were able to help 30,000 patients secure more than $65 million in financial assistance for specialty medicines. These services can lower your out-of-pocket expenses. The Patient Advocate Foundation may be another source. Be sure to ask your health care providers for other sources of financial assistance on high-cost medications that you are unable to afford. If you cannot afford your medications, have a frank discussion with your healthcare provider about other alternatives.