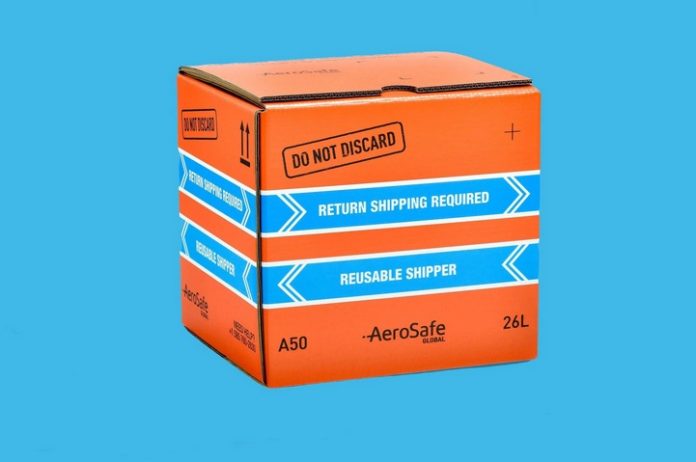 Over the past two years COVID has led to a transformation of many healthcare delivery models. Telehealth finally illustrated on a broad scale that it could dramatically increase access to care, and not just for primary care. Along with adoption of virtual visits came greater utilization of direct to patient deliveries of prescription medicine. For some patients this offered convenience, for others there was economical savings to be had using what is often called "mail order."
One of the greatest challenges with the distribution of prescription drugs is sheer scale. Every year there are new drugs, new approvals and new dosages. Increasingly these breakthroughs look less like blockbuster tablets and more like injections, inhalers and infusions. Take the top two selling drugs in the US – Humira and Keytruda – as examples. Together these therapies command nearly $35 billion annually. Unlike previous top selling drugs that were tablets (Prilosec, Lipitor, Prozac and more) biologic and immunotherapy treatments require very specific, temperature controlled, packaging and handling.
For patients that rely on a third party to deliver their prescription medications, feeling a lack of control, especially in an acute situation, can be frustrating. When it comes to temperature-sensitive therapies that must be shipped with thermal protection, there is another element of risk involved – the potential for a temperature excursion that can affect the product. With roughly 50% of FDA approved treatments requiring temperature control, and many of these therapies being transported by common parcel carriers, there is real concern over the efficacy of a therapy after being exposed to heat or inadvertently frozen.
Changing the Paradigm
Patients are increasingly aware of the cold chain and its role in protecting medicine. In fact, some patients may even rearrange their schedules to meet a delivery, but that is not feasible for everyone. Unfortunately, it is still a common occurrence to have valuable medication left on one's doorstep without a clear sense of how long it may have been exposed to elements. And while thermal packaging is designed to protect its cargo at a temperature range for a set number of hours (i.e., 72), without knowing what the package experienced earlier in the day or week, it can be hard to ascertain condition.
For specialty pharmacy distributors, there is significant opportunity to engage the patients given the proximity of the package to the individual end user. With temperature-controlled medicines, patients are typically more vested in the handling process due to need, impact and cost.  So instead of viewing packaging as a protective and informational wrapper left to a procurement department to purchase, wise distributors are using it as a patient engagement tool.
Smartphone, Smart TV, Smart Box
For specialty pharmacies seeking greater patient centricity in their operations to support greater safety, adherence and loyalty, a good place to start is the patient's first impression. IoT technology advances over the last decade mean that smart boxes are no longer futuristic. Today data loggers are nearly weightless and invisible to the naked eye. Embedded into packaging, these seamless devices emit signals along the last mile journey so upon arrival, there is no question as to the condition of the therapeutic product.
As connected packages make their way along shipping lanes, a system of alerts and procedures is typically in place for action to be taken should a package emit what is akin to a distress call. From here support personnel can contact the patient and help coordinate a replacement product if necessary. Though this scenario represents an exception most patients will never face, it is an additional layer of support to prevent a potentially compromised treatment from being administered or ingested.
Once the patient is ready to open the package, ideally designed with an ergonomic, simple opening mechanism, a red light/green light indicator relays if the medicine is safe based on what it experienced across the supply chain.  Smart boxes can also be enhanced with QR code technology that can be used to access different support resources depending on need (e.g.., instant reorder, instructions on administration, information on recruiting research trials).
Safe for the Patient, Great for the Earth
Like many other technological advances, connected packaging technology has evolved to become smaller, lighter and lower  cost. While this approach requires more upfront investment compared to a Styrofoam box with gel packs, smart boxes are more durable and thus reusable by design.  Beyond branding the packaging as reusable and eco-friendly to inspire consumer confidence, collected data points can be surfaced for the patient to demonstrate their personal contributions back to the environment as a result of participating in a sustainable circular program.
Behind the scenes, data aggregated across patient journeys can be applied as learnings to continuously improve the process. Take carrier delays as an example. While it is true that weather is increasingly unpredictable, there are other factors that affect timeliness.  Machine computing can identify riskier routes and replace them with lanes with higher rates of on-time delivery. This analysis may also yield packaging optimization insights for distributors – smaller and lighter components with equal reliability and the same appropriately branded exterior.
Looking Ahead
Though we are collectively trying to "return to normal" following much pandemic related upheaval, there are some constructs here to stay. Direct to patient delivery of therapies is one of them, offering a chance to engage with patients in new ways.  Over the next decade expect to see IoT deployed in other novel ways across the pharmaceutical ecosystem, from AI-based ordering to programs that seamlessly track adherence based on vial signals.