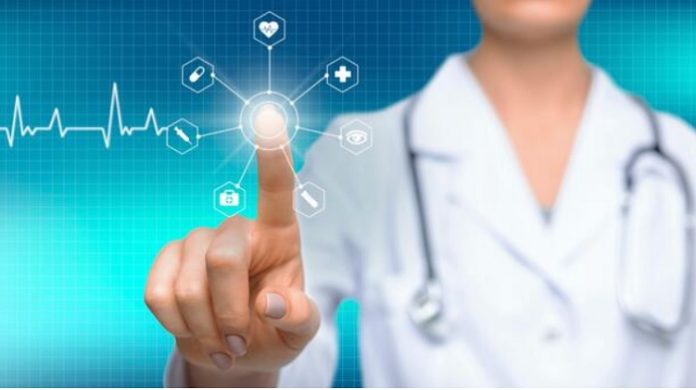 The healthcare industry has undergone evident transformations in the past ten years. Innovations involving artificial intelligence (AI) driven technologies have uplifted diagnostics and aftercare, and have improved patient experience significantly. Furthermore, investments in health tech have had an overall positive impact on healthcare marketing campaigns, enabling enhanced focus on patient needs like transparency while still meeting the required privacy regulations.
Despite these positive advancements, the healthcare industry still lacks to consider a very basic gap- gender diversity.
While more women have entered the healthcare industry in the past decade, there is still scope for equal representation and opportunities. As the industry gears up for the year 2023 — there are steps that health/pharma tech leaders must consider to improve DE&I initiatives.
Representation in Healthcare
Gender diversity, especially in tech leadership roles, is still lacking in the healthcare industry. While the industry has been slow in adapting to innovation and technology (majorly due to regulatory constraints in place to protect patient data), that is not to say the industry has not made progress regarding representation. In fact, a recent study[1] found that women make up 65 percent of the U.S. healthcare workforce.
The problem? Only 25-30% of females are in a healthcare executive role and only 13% are CEOs.
In order to march towards a more balanced representation in the industry and bring in more female perspectives to the workforce, health tech organizations should ensure continued growth for their female employees and provide them with leadership opportunities.
Having gender diversity as part of a company's mission is a great way to start bringing new ideas to the decision-making table. This could include creating mentorship programs or shadowing opportunities for women who are interested in the leadership tract.
Leveraging Social Platforms
When it comes to social media, both genders report2 using it as a tool for networking. However, the same report shared that 73% of women physicians were more likely to use social media to build a professional network, whereas their male counterparts primarily used social platforms for research purposes.
These findings suggest that women within the healthcare space are turning to technology for connections and potential career advancements. Companies looking to increase the number of female candidates should include social media as a way to reach qualified women.
Meanwhile, female leaders in the healthcare and pharma industry must ensure they are thoughtful about their own professional networks when advancement opportunities arise. As we continue with a hybrid workforce, supporting each other virtually through social media will become more relevant.
Encourage Diversity in Health Tech
There are key factors health/pharma tech leaders should immediately consider addressing gender diversity. Organizations should consider whether they have initiatives in place that are encouraging women to pursue careers within the healthcare technology space. A good way to start is by ensuring there are programs and opportunities in place that give women the right exposure to working with the executive leadership teams. Not only does this provide female employees direct access to women in leadership roles, but also helps them identify and hone the skills required to climb up the success ladder.
Sources3 suggest that women working specifically in medicine have to manage more work and family conflicts than men. Organizations committed to increasing women's representation in leadership roles must support them once they reach those positions and set them up for success. Creating programs to assist leadership with childcare issues or creating a support group for parents to share resources and best practices can effectively address some of these issues.
There is no doubt that we are making strides in providing a more equal playing field within the health/pharma tech industry. However, to continue with the momentum, we must consider all the individuals who make up the healthcare industry and provide them equal access to the tools they need to excel. As we turn the page on 2022 — health/pharma tech leaders must ensure gender diversity is a top priority for the coming year.
References:
1 – https://www.oliverwyman.com/our-expertise/perspectives/health/2019/jan/women-in-healthcare-make-80–of-purchasing-decisions–yet-13–of.html
2 – https://jamanetwork.com/journals/jamanetworkopen/fullarticle/2779868
3 – https://www.healio.com/news/primary-care/20220926/qa-women-in-medicine-face-more-work-family-conflicts-which-may-impact-resiliency