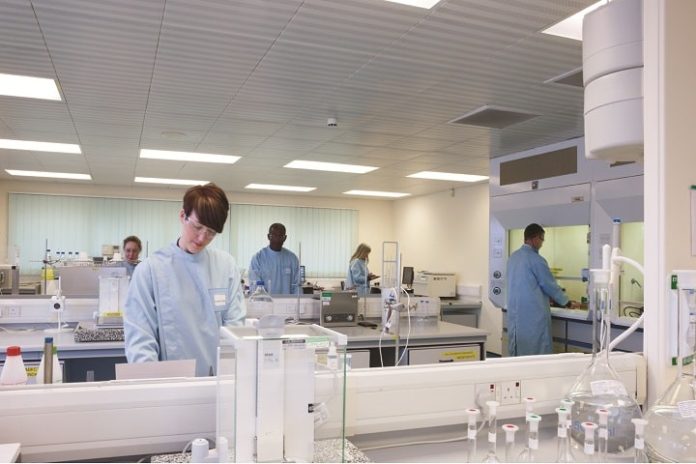 An ageing population, patent expirations, growth of disease prevalence, and expensive breakthrough therapies are driving demand for the development of many new pharmaceutical products. These growing pressures mean that pharmaceutical developers are faced with rising R&D costs and the requirement to invest in advanced capabilities and technologies to meet the needs of manufacturing new, and often highly complex, products.
This has led many drug developers to turn to contract development and manufacturing organisations (CDMOs) due to the benefits outside expertise can bring to their organisations. Such benefits include access to expertise and specialist technologies,fast delivery times, increased flexibility and cost reductions.
In this article, Mark Quick, executive vice president of corporate development, at Recipharm explores some of the key trends that are driving change across the CDMO sector and leading drug developers to revaluate their development strategies and embrace the advantages that outsourcing offers.
The market: drug development trends
Growing concerns surrounding the abuse of prescription drugs has resulted in global regulators placing increased pressure on drug companies to ensure that products containing opioids include technologies to prevent abuse. This has changed formulation development and has pushed pharmaceutical companies to develop techniques that can prevent an active pharmaceutical ingredient (API) being released through drug product manipulation. CDMOs have played a key role in advancing misuse and abuse deterrent technologies, helping to enhance patient adherence and safety.
Another key trend within drug development is the 505(b)(2) new drug applications (NDAs) pathway. As existing data can be reused for well-understood APIs, more and more developers are choosing to use this pathway in recognition of its efficient route to market. This is expected to increase demand for inhalation services as drug developers seek delivery routes that can offer improved therapeutic benefits for patients.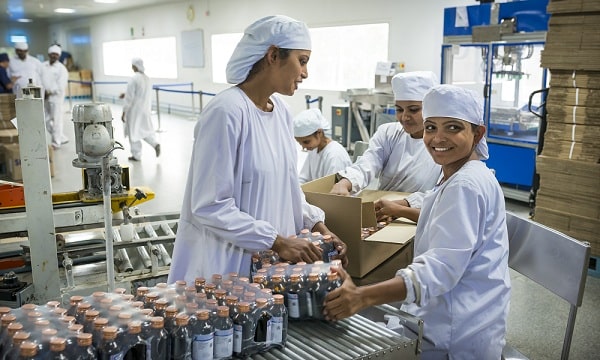 The advent of the end-to-end CDMO
Recognising the benefits working with a single partner can bring,pharmaceutical companies are increasingly looking to narrow their core group of suppliers with the end goal of partnering with a single CDMO that can support the full lifecycle of theirproduct. End-to-end CDMOs can manage complexities and simplify the supply chain, streamlining the overall process of moving a drug product from clinic to market.
Working with a partner that has an integrated approach to drug development and manufacturing means that the technical transfer process can be optimised, enabling companies to save costs, time and personnel resources. This is because the contract service provider develops a drug product with commercial manufacture in mind, allowing them to consider the challenges involved in the commercialisation of a drug and subsequently minimise the barriers that could disrupt the journey to market.
Single CDMOs that operate across multiple locations and markets can also cater for varying regulatory requirements, which reduces complexity, and in some cases can lessen time to market. Additionally, changing service providers mid-development incurs heavy expenditure and so end-to-end providers are often seen as way to decrease overall costs for drug developers.
With companies looking to boost supply chain efficiencies and improve drug development timelines, the need for more integrated approaches has also been a factor in the growth of merger and acquisition (M&A) strategies across the CDMO sector.To remain competitive, many CDMOs are now extending their service offerings to areas outside their core capabilities, with M&A being an important opportunity to rapidly gain a larger footprint across the value chain.
As manufacturing activity continues to be actively outsourced, more and more CDMOs will likely look to consolidate in a bid to meet customer demand and maintain a successful position within the sector. By investing in new technologies, capabilities and human capital, contract service providers can secure a leading edge over competitors.
Acquisitions can also help CDMOs to effectively adapt to market trends and offer in-demand services to customers. For example, CDMOs will need to adjust their manufacturing strategies and processes due to the emergence of precision medicine. Ensuring they are agile and flexible in their approach will help CDMOs prepare for these new drug pipeline requirements, with smaller and personalised batches potentially being manufactured alongside larger volume drug products.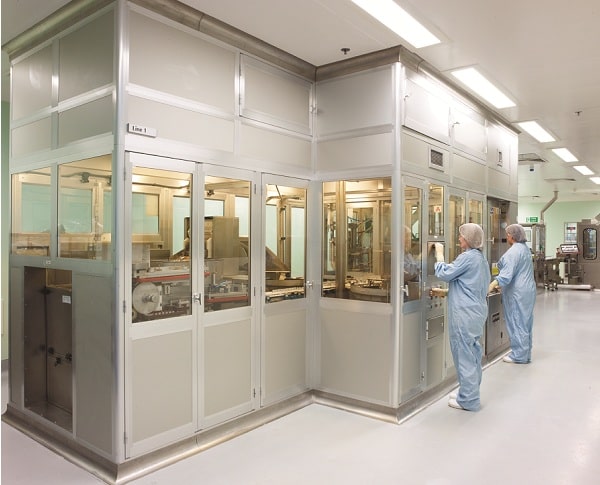 Global reach
As the industry grows, the CDMO market is increasingly segmenting. Primarily it is segmented by types of services, such as API development, manufacturing or drug delivery. However, segmenting by technology is also an emerging trend, as well as by geographic location.
Currently, CDMO activity predominantly occurs in the US and Europe. Although Europe is a key location, supplying to the market from outside is not without its challenges. For example, contract service providers need to retest imported products and variations in packaging due to multiple languages adding complexities. By contrast, the US market benefits from a common language and a regulatory landscape that covers 300 million citizens, which goes a long way in reducing logistical issues. To this end, outsourcing to a CDMO with foothold and expertise in both markets can help manage complexity.
In addition to Europe and the US, India's reputation for providing CDMO services is building steadily. With a highly skilled workforce and the ability to offer better value in contrast to its Western counterparts, India has secured 34 percent of all Abbreviated New Drug Applications (ANDAs) and received a total 1,842 ANDA final approvals by U.S. Food and Drug Administration (FDA) in the period between 2009 to 20181. As access to healthcare in emerging markets improves, and the level of generic manufacturers in India increases, there will be a continued rise in demand for services due to the fact the country can cater for large volumes of product with more cost-efficiency. CDMOs are already starting to build their presence in this growing market and this trend is expected to continue.
The future
With demand for CDMO services only set to grow in the coming years, the sector will continue to shape itself in order to meet the ever-evolving needs of developers. For example, vision gain's 2018 report forecasts that the contract manufacturing market will achieve revenues of $84.0 billion by 2020 at a compound annual growth rate of 6.4 percent since 20152. Consolidation and end-to-end service offerings will be key to CDMOs remaining competitive in the marketplace. For many, M&A strategies will focus on acquiring niche organisations with in-demand capabilities and technologies. These moves will be crucial in enhancing technical services in multiple markets, continuing to reduce complexity for customers and offering better value and cost-efficiency.
In addition to the ability to meet changing technical requirements, the capability to offer flexibility will increasingly serve as a key competitive differentiator for CDMOs and will, without doubt, be a determining factor for pharmaceutical companies in selecting their partners. CDMOs will need to have the structure in place to adapt to customers' real-word needs, challenges and fluctuating timelines. Placing emphasis on client-focus will be crucial in ensuring long-term success and strong customer relationships.

References
1 https://www.expresspharma.in/management-pharma/evolving-united-states-generic-market-to-plummet-profitability-levels-of-indian-pharma-companies-report/
2 Visiongain – Pharmaceutical Contract Manufacturing Market 2018-2028 via: https://www.visiongain.com/report/pharmaceutical-contract-manufacturing-market-2018-2028/