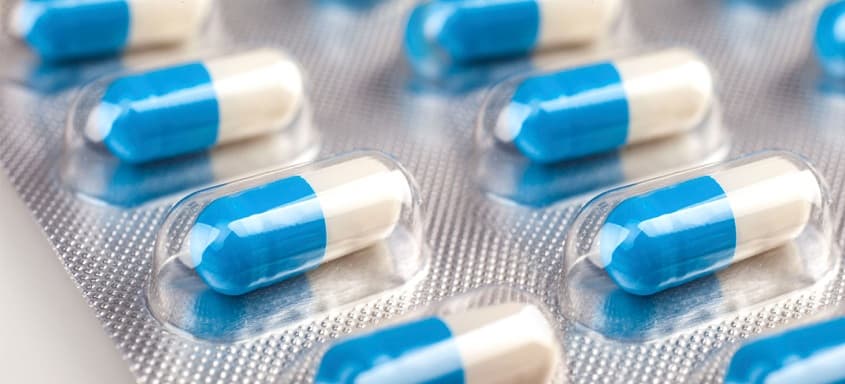 Do you providecompanies with innovative solutions to improve supply chain efficiency?
In addition to our primary packaging for solid doses, unit dose packaging and secondary packaging services, we also provide integrated supply chain services, such as postponement packaging or late-stage customisation to help our customers cope with small-scale market requirements.
Postponement packaging, which involves packaging a product for a specific market at the very last minute to avoid the need for repackaging,presents the industry with a huge opportunity to improve supply chain efficiency and responsiveness by ensuring companies meet market demand at the right time and reducing the amount of product that goes to waste.
Is it true you are revamping your entire software platform?
Yes, we'll be implementing new enterprise resource planning (ERP) systems, warehouse management systems (WMS) and manufacturing execution systems (MES) systems, as well as upgrading back office applications.By introducing newtools for better communication and collaboration, we are able to increase productivity and generate efficiencies across our operations. As the first company to implement full track and trace from blister to pallet and one of the first to explore the use of recyclable materials for blister packaging, Tjoapack has a history of innovation and is a strong believer in the use of technology to improve supply chain processes, and ultimately get products to patients as safely and efficiently as possible.
Does serialization help in combating counterfeiting?
Printing a unique code on each pack does not help to combat counterfeiting alone, it takes collaboration and communication across the supply chain. The point of dispensing (POD) verification system as mandated under the EU Falsified Medicines Directive (FMD) will be a good step towards rooting out any counterfeit medicine by creating a single source of truth for pharmacists to verify the authenticity of medicines. However, the FMD is not a complete track & trace system like the Drug Supply Chain Security Act (DSCSA) in the US, so there will be certain gaps that will need to be addressed at a later stage to further improve supply chain visibility.
What are the global challenges the industry is faced with?
Increased legislative complexity, an ageing population and downwards cost pressures from governments are some of the main challenges the industry faces in the developed world. Over the coming decade we will see innovative companies striving to meet customer demands at an acceptable cost by improving efficiencies.This will no doubt drive remarkable advances in the supply chain to reduce waste and optimise forecasting capabilities.
What makes you different from your competitors?
Tjoapack provides a uniquely flexible service ideal for today's increasingly complex market. A recent example was our ability to supply product to Venezuela within just 24 hours. We appreciate that the products we pack are potential life savers so use our problem-solving skills and experience to make sure we deliver, even in the most challenging circumstances. In addition, we are always looking to utilise new technology to help streamline our operations and are also continuously looking at our customers' use cases and those of the larger pharmaceutical companies to identify areas where efficiencies can be improved to reduce waste and drive down costs.