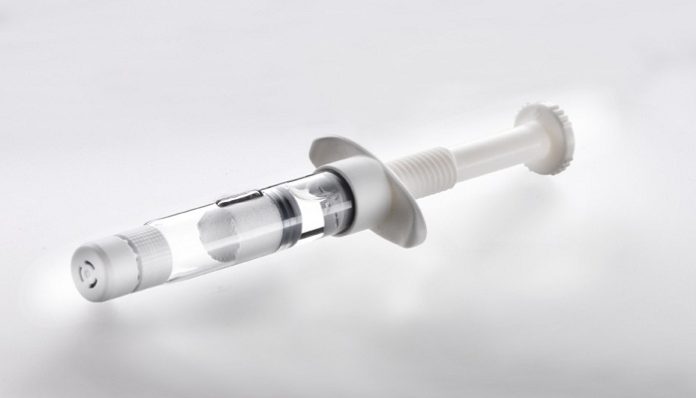 Biopharma businesses have made an indisputable impact on our world over the last two years, resulting in a growing strategic role for CDMOs specializing in aseptic fill-finish for injectables – a domain that shows signs of unwavering strength. In fact, it is projected that the market for parenteral drugs will grow to $1 trillion USD by 2026.1
To help add context for our readers, we spoke with Carsten Press, Senior Vice President Key Account Management, Supply Chain Management and Marketing at Vetter to gain a better understanding of how this growth is impacting Vetter and the current market challenges the company faces.
Let's begin with a brief introduction:
What are your key products and services and where are your production sites located?
Carsten Press: When it comes to clinical manufacturing, we offer process development, clinical trial manufacturing, technology transfer, regulatory support, and analytical services. For commercial manufacturing, we offer fill & finish, regulatory support, analytical services, and life cycle management. As for packaging-related processes, we provide both primary and secondary packaging as well as device assembly. Our manufacturing facilities are located in Germany, Austria, and the US, and we have a growing presence of sales offices in Asia.
Regarding the current market situation: What are the challenges that are affecting your product and service portfolio?
Carsten Press: Today's wave of novel agents, the so-called 'third wave of biotech', isn't simply filling a busy global pipeline. Rather, it is ushering in a new era for our industry. Many of the new biologics are based on sensitive, technically challenging molecules that require highly specialized development and manufacturing support to achieve commercial viability. These innovations will change the technological and operational contribution of supply chain partners involved in commercializing new substances.
Biopharma companies are also confronted with a number of additional challenges. Aspects such as the compatibility of packaging materials, the development of efficient processes, meeting crucial timelines for clinical trials, and speeding up regulatory approvals are but a few. In this market, there is little room for failure and rarely a second chance.
Biopharma companies look for third-party experts who can do more than fill an internal skill gap or enable an in-house team to focus on core competencies. These customers are increasingly looking for providers who deliver a strategic, value-adding mix of specialized services, customized solutions, and efficient operations – one that spans as much of the value chain as possible.
When selecting a partner to perform drug product manufacturing, we find that they identify and judge mainly four critical pillars: level of experience, cultural fit, corporate stability, and, long-term resources. Under the umbrella of these four pillars is the ability to handle the drug substance safely, a high-quality system for auditing, the know-how, and equipment to perform the necessary analytical tests, and having biopharma's packaging configuration or the ability to source it in a timely manner.
As a globally operating contract development and manufacturing organization purely focused on injectables, we strive to fulfill these various customer requirements within the scope of our partnership approach.
Experts expect the dual-chamber prefilled syringe market to grow significantly due to the huge benefits associated with biologics. How is Vetter reacting to this anticipated growth? Are you planning or developing any product offerings in this area?
Carsten Press: Vetter offers dual-chamber systems in its service portfolio: Vetter Lyo-Ject® dual-chamber syringe as well as V-LK® dual-chamber cartridge. Both systems are suitable for sensitive compounds. Our patented syringe and cartridge technologies allow a freeze-dried API and a diluent to be prefilled and stored separately for easy reconstitution prior to administration.
Our dual-chamber systems combine multi-faceted advantages. For the biopharma company, they offer low residual volume and reduced API loss with a faster time-to-market. The dual-chamber cartridge is also compatible with multiple pen systems. Both systems offer high product security and extend storage periods for sensitive drugs. Through their design, dual-chamber systems afford improved shelf life and options for life cycle management.
For patients, dual-chamber systems offer a safe, comfortable, and user-friendly design that allows for precise dosing every time with a reduced potential risk of needle injury as well as a lower risk of contamination compared to the use of vials. Our closure systems also make them tamper-evident. And, because they have prefilled substances in both chambers, reconstitution errors are significantly reduced.
Reference: 1 Evaluate Pharma World Preview 2021 Outlook to 2026