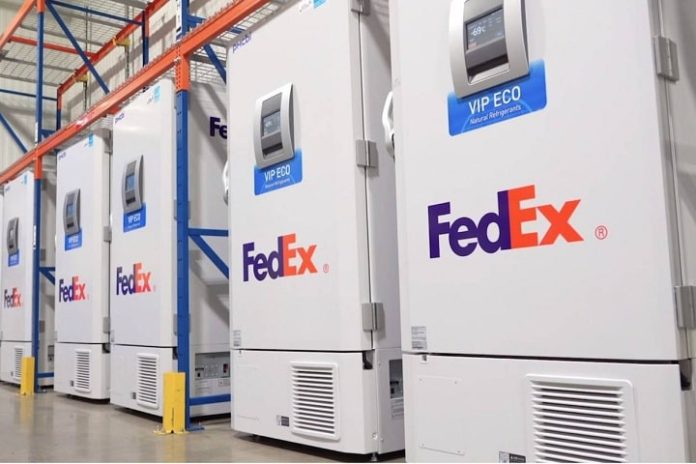 The opening months of 2021 have revealed the logistical and political intricacies of COVID-19 vaccine manufacturing and deployment. The unprecedented requirement of vaccinating the world against a single virus has demonstrated the power of modern medicine and logistics capabilities.
The pandemic has demonstrated the strength of all-cargo carriers, with the capacity to move emergency shipments amid a global crisis, when a halt on international travel grounded passenger carriers and the shipping capacity they helped facilitate.
Successful vaccine rollout requires a long supply chain with many stakeholders – major transportation and logistics providers have strung together the supply chain by moving critical shipments. For example, FedEx is moving active pharmaceutical ingredients, bulk materials, and finished vaccines to and from manufacturers and distributors in more than 25 countries around the world.
Today, logistics players such as FedEx have the experience, capabilities, infrastructure and capacity to draw upon to enable COVID-19 vaccine distribution, as more vaccines are approved for administration and need to be moved from manufacturers to administration sites.
Transportation networks flexing to meet demand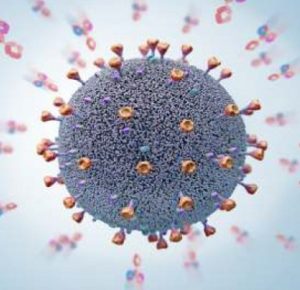 Every epidemic or pandemic is different and there is plenty of experience to draw upon responding to the needs of the COVID-19 vaccination program. The synchronised global demand for COVID-19 vaccines sets this situation apart from previous disease outbreaks in terms of the scale and timing. Outbreaks of other deadly diseases have had a tragic impact where they occur but fortunately only over relatively tightly constrained geographies1. In normal situations, neither have put much pressure on the global transportation network.
The synchronised global demand for COVID-19 vaccines sets this situation apart from previous disease outbreaks in terms of the scale and timing. The global distribution of COVID-19 vaccines are a challenge unlike any before, and needs a lot more capacity. The International Air Transport Association (IATA) has estimated that eight thousand 747s are needed to ship the vaccines required to inoculate the world's entire population2.
As an essential service provider, some global logistics operators that manage their own dedicated fleet of cargo aircraft fly this number of flights every month. At FedEx, our network is capable of accommodating surges in demand. It started expanding its Asia Pacific capacity as early as April 2020 and continued to do so throughout the last year to handle unprecedented package volumes during the fall / winter holiday season.
Customized conditions for healthcare shipments
FedEx has been facilitating vaccine rollouts for decades; working with the pharmaceutical sector to make clinical trials feasible in a variety of geographies. Over the past decade, we have seen demand for healthcare packaging and shipping solutions rise. Working closely with our healthcare customers and investing in the latest technology allowed us to be prepared to flex our network and respond to the critical needs the COVID-19 pandemic has presented.
With our temperature-control solutions, real-time monitoring capabilities and a dedicated healthcare team to support the customs brokerage and express transportation of vaccines and bioscience shipments, we are able to accommodate the movement of critical healthcare shipments.
Cold storage infrastructure throughout the global vaccine supply chain is essential to move temperature-sensitive vaccine shipments. FedEx has more than 90 cold chain facilities across five continents, including Singapore, Japan, South Korea, and mainland China in Asia. These offer warehousing for different temperate ranges along with round-the-clock distribution capability. Networks and facilities like these give pharmaceutical manufacturers and distributors the maximum flexibility in delivery. If vaccines don't need to be shipped immediately for quick deployment, they can be stored for longer-term needs and act as a warehouse hub for deliveries into the region. Find out more about FedEx Healthcare shipping solutions​.
New technologies improve the security and reliability of shipping
Technological advancements in packaging solutions enable temperature sensitive shipments like vaccines to be shipped alongside other non-sensitive shipments. Both vaccine developers and logistics providers have developed packaging and storage innovations to ensure the integrity of their shipments. Temperature-controlled Unit Load Devices (ULDs) or pallets designed by the logistics companies for cargo aircraft can be loaded alongside other temperature controlled ULDs at a different temperature or even non-temperature controlled ULDs without compromising the temperature requirements of the vaccines inside.
Additionally, a new generation of in-package sensor-based devices make it possible to track in real-time multiple parameters like location, light exposure, humidity levels and – crucially for vaccines – accurate temperature control. For example, FedEx utilizes SenseAware monitoring technology and Priority Alert First Overnight service to track vaccine shipments moving through the U.S. and Canada network. Consequently, consignments travel in greater safety with a lower risk of wastage. Full-service logistics providers often have their dedicated customer support agents to monitor global vaccine supply chain shipments who are ready to intervene if delays caused by issues such as weather, traffic congestion or customs clearance threaten delivery times.
Team up with logistics industry to ship with confidence
Uncertainty has become a new normal in the wake of the global pandemic. But players like FedEx are advancing in lock step to meet the evolving needs of the global pharma sector, aiming to minimize risk and uncertainty in the transportation journey.
Mass vaccination needs the highest levels of coordination and collaboration across multiple work streams – governments, manufacturers and logistics partners as well as healthcare and medical experts – to ensure vaccines reach their target destinations reliably – because every dose counts.
Get in touch with FedEx Healthcare Team.
[1] https://www.who.int/news-room/fact-sheets/detail/ebola-virus-disease
[2] https://www.iata.org/en/pressroom/pr/2020-09-09-01/