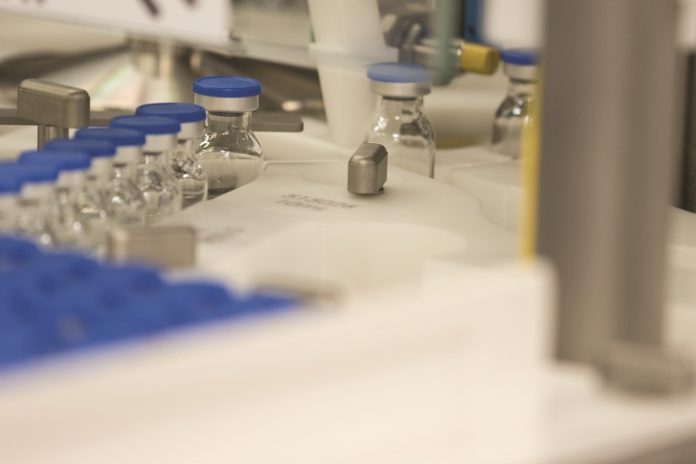 Contamination of drug substances and drug products leads to a risk of harm. This risk is particularly high in drugs delivered via the intravenous or ophthalmic routes, as these drugs bypass many of the body's natural defenses. The development and manufacture of many drug products relies on aseptic processes to ensure the absence of contaminants.
The demand for sterile manufacturing is on the rise. In 2020, 40% of product approvals, and 50% of those in the pipeline, were parenteral drugs1. In addition, there has been a 102% increase in the number of active clinical stage programs involving ophthalmic drugs between 2014/2015 and 2020/20211. Sterility in ophthalmic drugs is of utmost importance due to ocular immune privilege, meaning immune responses to microbial contaminants in the eye are limited and can result in a greater risk of infection. The prevalence of injectable and ophthalmic drug products in both the current market and the development pipeline mean that sterile manufacturing will only continue to grow in importance.
However, scaling up sterile manufacturing from clinical to commercial scale is challenging, complicated, and costly. With the many difficulties involved in sterile manufacturing, it is essential to choose the right contract development and manufacturing organization (CDMO). In this article, experts from Lubrizol Life Science Health (LLS Health) will discuss four common challenges associated with sterile manufacturing, as well as how the ideal CDMO should handle them.
Challenge 1: The right scale and capacity for sterile manufacturing
When choosing a CDMO to support sterile manufacturing, it is important to find one that is both capable and dedicated to supporting the project. Smaller CDMOs may not have the dedicated sterile capacity or a secure supply chain to support a project, especially as it moves from early-phase clinical trials into commercial production. On the other hand, larger CDMOs that operate high-throughput filling lines with large batch sizes may struggle to prioritize your project while managing their existing portfolio.
The ideal CDMO should offer a personalized and tailored approach to each sterile manufacturing project regardless of size, while ensuring a secure and transparent supply chain. It should also have experience in manufacturing at their clients' required batch size and ensure that fill volumes meet their specific requirements, both at the start and end of the project. Selecting a CDMO with the right sterile manufacturing expertise helps projects stay on track and evaluating the CDMO's long-term strategy upfront ensures the potential to grow in terms of batch sizes, annual volumes, and supporting services, such as analytical testing.
Challenge 2: Offering flexibility
Many CDMOs can be rigid and inflexible regarding their infrastructure, capacity, and internal processes. If the potential CDMO partner cannot clearly communicate how it plans to accommodate a project, there may be further problems down the line.
The ideal CDMO sterile manufacturing partner should be upfront and honest about any foreseen challenges, drawing upon their previous experience to identify potential issues. Once these challenges have been identified, the ideal CDMO should offer creative solutions, while always considering scalability and project timeline.
Challenge 3: Understanding the regulations
It is critical that your CDMO partner can demonstrate compliance with global regulatory requirements. GMP Annex 1 from the European Commission and guidance from the U.S. FDA outline the requirements for manufacturing sterile medicinal products in their respective regions. These guidelines detail the equipment, utilities, technologies, monitoring, and quality control processes that should be expected from a CDMO partner.
The ideal CDMO partner will be familiar with the relevant guidance. Having developed their own operational methodologies and strategies, they will be able to demonstrate that they are consistently capable of delivering to the highest standards of quality and compliance. They will also have SOPs and personnel training program in place to maintain quality, as well as being able to provide evidence of protocols that ensure data integrity in their documentation.
Challenge 4: Knowing the risks
Throughout sterile manufacturing, there are many opportunities for contamination to occur if the proper precautions have not been taken. This can lead to severe safety risks, especially for patients receiving parenteral or ophthalmic drugs. It is essential that CDMOs understand and practice aseptic techniques when manufacturing sterile products. 
The ideal CDMO should evaluate their ability to minimize contamination risk using an aseptic process simulation (APS) strategy, also known as a media fill. Media fills are simulations of the manufacturing process where the drug product is replaced with a sterile microbiological growth medium. After manufacturing, the media is incubated and tested for contamination. The target for any APS is zero growth of microorganisms.
The ideal CDMO will perform regular media fills on a "bracketed" set of containers and fill volumes. This ensures the CDMO is prepared for a range of projects and shortens the timeline for client projects. An ideal CDMO should also be FDA-inspected, which demonstrates the facility can manufacture a sterile drug product under a state of control.
Finding the ideal CDMO partner for sterile manufacturing
Finding a CDMO that can minimize risk and navigate the challenges above can improve the chances of a successful product launch. LLS Health's CDMO Division is committed to providing this high standard of sterile manufacturing support with a customer-centric team and established quality infrastructure.
LLS Health offers clinical and commercial aseptic manufacturing in an FDA-inspected facility. Our ISO 5 commercial filling line is qualified for aseptic filling of 2 to 30 mL vials with no minimum batch sizes, and we have clinical experience filling bottles, cartridges, and pre-filled syringes. We are also the only CDMO to offer aseptic nanomilling, which is performed in our flexible, ISO 7 processing area.
To learn more about selecting a CDMO for your sterile project, listen to our recent webinar or speak with an expert today.
Reference
1. 2020 Global Drug Delivery & Formulation Report, PharmaCircle.