Powder containment and aseptic transfer valve specialist, ChargePoint Technology has achieved triple-digit growth in key Asian markets and will be exhibiting its sterile and highly potent handling capabilities at Interphex Japan 2018 on stand E1-001.
For the first five months of 2018, ChargePoint Technology experienced sales growth of 399% in China and 59% in Japan, leading to an overall Asia growth in sales of over 102%, compared to the same period in 2017.

The growth follows successful expansion in the UK, US and most recently Europe, and marries with the company's strategic focus on the region.

Tony O'Sullivan, CCO at ChargePoint Technology said: "Our growth in China and Japan is indicative of our commitment to offering the highest quality containment and aseptic technologies used in high potency and sterile manufacturing for this region."
Tony continued: "The success reflects our commercial strategy to expand the company in key markets during 2018by offering the best material transfer solutions for a range of applications within the pharmaceutical, biotech, chemical and other process industries.

"ChargePoint's unique offering is its split butterfly valve (SBV) technology which continues to grow in popularity worldwide, with the industry adopting it as an improvement to costly containment and sterile transfer solutions."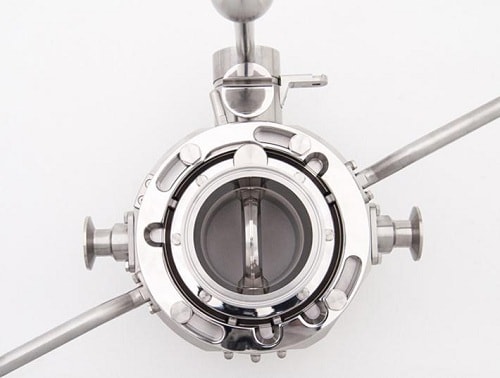 The product range includes:
ChargePoint PharmaSafe® - Powder containment valves offering the highest levels of containment performance for HPAPIs
ChargePoint AseptiSafe® - Aseptic transfer valves offering sterility insurance for sterile APIs
ChargePoint AfterCare™ - Dedicated team offering installation and maintenance training and onsite support, as well as spare parts and accessories.
ChargeBag® - Single use bags for contained transfer of powder and small process components
ChargeBottle® - Small scale rigid containers to suit a variety of process requirements.  
About ChargePoint Technology
ChargePoint Technology is the market leader in powder containment and aseptic transfer valves providing operator safety and sterility assurance for the pharmaceutical, biotech, chemical and other process industries. Its client portfolio includes some of the top 10 pharmaceutical companies and reaches into North America, UK, Europe, Japan, China and India, amongst others. ChargePoint Technology manufactures its cutting-edge devices in its purpose-built facility in Liverpool, UK, employs more than 60 employees across the globe and secured a multi-million pound investment from LDC, part of Lloyds Banking Group in January 2017, to meet the increase in global demand for its products and solutions.