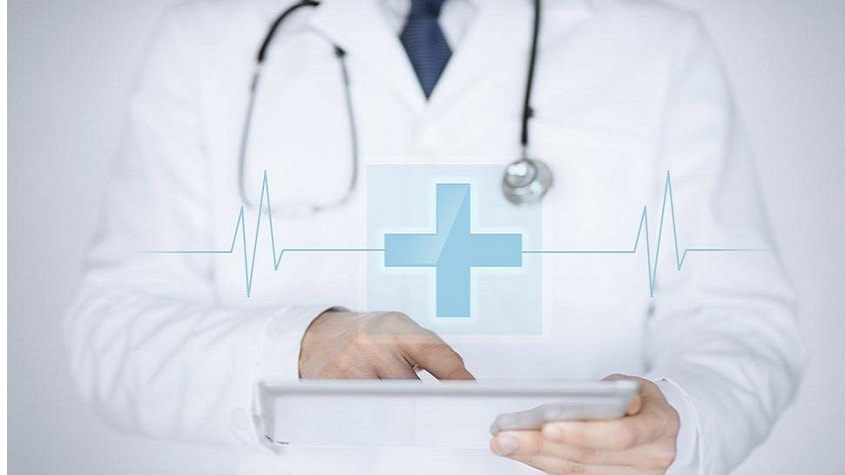 Despite significant technological advances in technology, cardiovascular diseases (CVDs) remain the number one cause of death globally. CVDs are a group of disorders of both the heart and blood vessels that can lead to heart attacks and strokes.
The history of treatment for CVDs is extensive, but as we move forward in medical research, three distinctive treatments are truly changing lives. Included in today's commentary: Endonovo Therapeutics, Inc. , 22nd Century Group, Inc. , Corbus Pharmaceuticals Holdings, Inc. (NASDAQ: CRBP), Emerald Health Therapeutics, Inc. , Delcath Systems, Inc.
The first is a new treatment for high cholesterol, a drug therapy called PSCK9 inhibitor. This inhibitor has been shown to reduce bad cholesterol (LDL-C) by as much as 50 to 70 percent with little negative effects. This has proved to be helpful for patients who cannot take statins because of horrible adverse effects.
Congestive heart failure is a common disorder characterized by a failure of the heart muscle to forcefully pump blood to the body's tissues. Patients often suffer from severe shortness of breath and a low quality of life. The second treatment giving hope for patients is a drug by the name of LCZ696 and proves to be highly effective in clinical trials. It achieved a substantial 20 percent reduction in death or repeat hospitalization compared with the best currently available therapies.
The third and most innovative therapy are non-invasive medical devices called Electroceuticals that deliver electrical pulses to inflamed tissues like the heart following a heart attack. Most CVDs are caused by atherosclerosis, a disease process that causes thickening of the arterial wall because of inflammation and lipid accumulation, resulting in plaque formation. Electroceuticals target the underlying issue of CVDs: inflammation and restricted blood flow.
This technology can be used across medical issues as it targets inflammation, an underlying component of many diseases like chronic kidney failure, non-alcoholic steatohepatitis (NASH), stroke and diabetes.
It is through the development of new drugs and therapies that the biotech world hopes to change the outcome for patients suffering from CVDs, and lower its rank on the list as number one cause of death globally.
In other biotech news, check out Endonovo Therapeutics, Inc., 22nd Century Group, Inc. (XXII), Corbus Pharmaceuticals Holdings, Inc. (NASDAQ: CRBP), Emerald Health Therapeutics, Inc. , and Lexington Biosciences, Inc.
Endonovo Therapeutics, Inc. 
Endonovo's FDA-Cleared and CE Marked non-invasive medical device, SofPulse™, delivers Electroceutical™ therapy to reduce pain and post-surgical swelling. ENDV's SofPulse™ also has CMS National Coverage (Medicare reimbursement) for the treatment of chronic wounds. SofPulse™ aims to reduce the dependency on narcotics following surgeries, such as breast augmentation surgery, by reducing the underlying cause of the pain itself: inflammation. Clinical trials on SofPulse™ have shown a 57% reduction in pain at one hour post breast augmentation surgery, a 300% reduction in pain at 5 hours post surgery, and a 2.2-fold reduction in narcotics use. Furthermore, ENDV is developing its Electroceutical™ therapy for the treatment of cerebrovascular and cardiovascular diseases, which have an underlying inflammatory component. With clinical data showing improvements in SAQ scores for angina severity and physical capacity in patients with end-stage ischemic heart disease and failed medical therapy and revascularization options ("no option" patients), Endonovo Therapeutics, Inc. (ENDV) is severely undervalued compared to its peers, such as Pulse Biosciences and Helius Medical Technologies, and is worth multiples of today's prices.
22nd Century Group, Inc. (NYSE: XXII)
The plant biotechnology company XXII focuses on tobacco harm reduction and hemp/cannabis research. The FDA announced big plans in 2017 to limit nicotine in cigarettes to minimally or non-addictive levels which caused further research published in early 2018 by The National Academies of Sciences, Engineering, and Medicine (NASEM) evaluating the available scientific evidence addressing the short- and long-term health effects related to the use of electronic nicotine delivery systems (ENDS). James E. Swauger, Sr. VP of Sciences and Regulatory Affairs for XXII believes that the Company's Very Low Nicotine tobacco technology demonstrates that the FDA's plan to dramatically reduce nicotine in cigarettes is technologically feasible.
Corbus Pharmaceuticals Holdings, Inc.
The clinical-stage drug development company, CRBP, targeting rare, chronic, serious inflammatory and fibrotic diseases announced their CEO, Yuval Cohen, Ph.D., will be presenting tomorrow, February 22nd at the 2018 RBC Capital Markets Global Healthcare Conference. Dr. Cohen will present at 3:35pm EST and will be discussing Company's four clinical development programs. A live audio webcast of the fireside chat will be accessible on the Events page of the Investorssection of Corbus website and archived on the Company's website for 90 days following the event.
Emerald Health Therapeutics, Inc.
Emerald Health Therapeutics, Inc.  operates through Emerald Health Botanicals Inc. ("Botanicals"), a wholly owned subsidiary and Licensed Producer under Canada's Access to Cannabis for Medical Purposes Regulations. On February 8th, 2018, the Company closes an $18M prospectus sale to a single Canadian Institutional accredited investor. Pursuant to the Offering, the Company has issued 3,000,000 units at a price per Unit of $6.00 for gross proceeds of $18,000,000.
Lexington Biosciences, Inc.  
LXGTF announced just yesterday that the Company has begun the first clinical trial with the first patient enrollment. LXGTF is a development-stage medical device company and is currently testing its HeartSentry technology for cardiovascular health diagnosis. HeartSentry is a new non-invasive diagnostic device designed to measure and monitor cardiovascular health by assessing the function of a patient's vascular endothelium, the vital innermost lining of the cardiovascular system.
Delcath Systems, Inc.
DCTH is an interventional oncology company focused on the treatment of primary and metastatic liver cancers. Earlier this month, the Company announced that physicians in Europe have performed the 500th PHP Therapy® treatment using the company's Hepatic CHEMOSAT® Delivery System (CHEMOSAT). CHEMOSAT was launched in select European markets in 2012, and physicians there have used it to treat a wide variety of cancers of the liver.  The system has not yet been approved by the U.S. Food and Drug Administration.