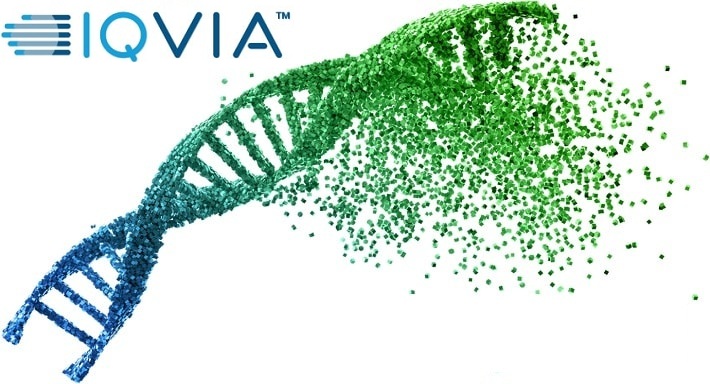 IQVIA announced that Adhera Therapeutics Inc. has selected Orchestrated Customer Engagement (OCE), IQVIA Technologies' transformational commercial platform, to build its commercial infrastructure and bring the company's specialty drug innovations to patients.
OCE accelerates a transformation in commercial engagement for life sciences companies by connecting functions, data, insights, and activities horizontally to break down silos and provide a holistic view of the customer. This gives the company and its clients, a streamlined, more valuable customer experience. Adhera Therapeutics will leverage the OCE technology platform to deliver more intelligent and actionable insight to its commercial teams.

"We have confidence that IQVIA's OCE platform will support our mission to develop and commercialize unique pharmaceutical therapies and leverage technology to improve patient outcomes," said Robert C. Moscato, Jr., chief executive officer of Adhera Therapeutics. "We wanted to provide our sales team and home office users with the leading technology to support our current business needs but also have a customer relationship management solution that will support our future needs as we grow."
Pharmaceutical companies are making IQVIA's OCE the new commercial standard because it is easy to use, enables connectivity across all commercial functions, and surfaces actionable insights into marketing and sales teams' workflow. The platform will allow Adhera to start from scratch as it builds and strengthens a true commercial infrastructure over time.
"We are pleased that Adhera will be implementing our OCE technology platform," said Tal Rosenberg, senior vice president, Global Technology Solutions at IQVIA. "IQVIA has a proven portfolio of innovative technology solutions including CRM specifically designed for life sciences. Adhera understands that the value of our new OCE platform is its ability to capitalize on this deep industry knowledge. In short, OCE helps companies improve their customer engagement model by creating a better user experience, connecting all commercial team members, and efficiently delivering tailored insight to each unique commercial team member."
About Adhera Therapeutics
Adhera Therapeutics, Inc. is a specialty pharmaceutical company leveraging technology to commercialize unique therapies and improve patient outcomes. The company is initially focused on commercializing PRESTALIA® (perindopril arginine and amlodipine besylate) through DyrctAxess, a patient-centric treatment approach. Our PRESTALIA product is approved by the US FDA for the treatment of hypertension to lower blood pressure. Adhera is dedicated to identifying additional assets to expand our commercial presence. Additional information can be found at www.adheratherapeutics.com
About IQVIA
IQVIA is a leading global provider of advanced analytics, technology solutions and contract research services to the life sciences industry. Formed through the merger of IMS Health and Quintiles, IQVIA applies human data science — leveraging the analytic rigor and clarity of data science to the ever-expanding scope of human science — to enable companies to reimagine and develop new approaches to clinical development and commercialization, speed innovation and accelerate improvements in healthcare outcomes. Powered by the IQVIA CORE™, IQVIA delivers unique and actionable insights at the intersection of large-scale analytics, transformative technology and extensive domain expertise, as well as execution capabilities. With more than 55,000 employees, IQVIA conducts operations in more than 100 countries.
IQVIA is a global leader in protecting individual patient privacy. The company uses a wide variety of privacy-enhancing technologies and safeguards to protect individual privacy while generating and analyzing the information that helps its customers drive human health outcomes forward. IQVIA's insights and execution capabilities help biotech, medical device and pharmaceutical companies, medical researchers, government agencies, payers, and other healthcare stakeholders tap into a deeper understanding of diseases, human behaviors, and scientific advances, in an effort to advance their path toward cures. To learn more, visit www.iqvia.com