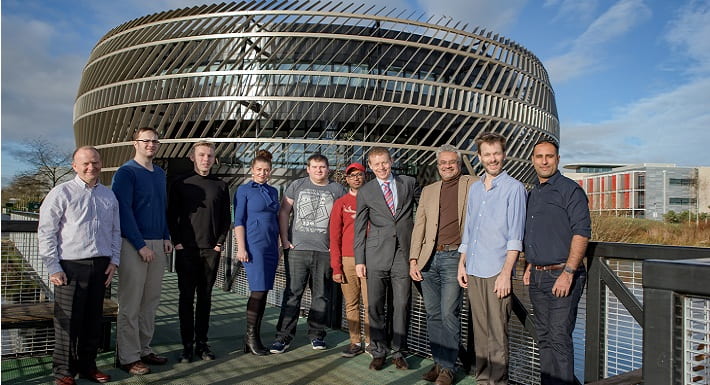 PHARMASEAL, anew provider of clinical trial management and governance solutions to enter the market, has launched Engility CTMS, the first product to be released from its Engility B2B platform.
With a focus on usability and rapid implementation, this innovative new generation clinical trial management system (CTMS) has been designed to increase the level of governance and control that organisations demand from their management systems to enable effective oversight of their clinical trials.

A key challenge to overcome in the design was to optimise the cost of software validation so that new innovations can be introduced easily for the benefit of customers. EngilityCTMS is engineered for change and benefits from extensive automation to deliver new features in a regulated industry,faster than current products. With an intuitive interface and a flexible cloud architecture, biopharmaceutical and medical device companies of all sizes can leverage affordable enterprise technology to fit their particular organisation model.
Commenting on the company's introductionto the market and the launch of itsfoundation product EngilityCTMS, Daljit Cheema, CEO and Founderof PHARMASEAL said:  "We are extremely proud to finally launch our new company and release ourinnovativeCTMS product. Our collective passion for continuous innovation led to developing the Engility platformand our first product, EngilityCTMS.With Engility, we can enable more companies to improve their governance and oversight processes. PHARMASEAL has proven that by applying advanced engineering and automation, technology can streamline and consolidate complex trial management activities.
We are excited to introduce Engility to the world market." For further information, please visit www.pharmaseal.co
About PHARMASEAL
PHARMASEAL was founded in 2016 by a team of industry leaders who share a vision to create smarter technologies and innovative products for the improvement of human health.  The company's  firstproduct EngilityCTMS simplifies the management and control of clinical trials for biopharmaceutical and medical device companies. EngilityCTMS utilises advanced engineeringofferingenterprise management with rapid deployment, an intuitive user interface and interoperability with other eClinical applications to optimisetrial governance and oversight. Further information can be found at: www.pharmaseal.co