Particle Sciences, a Lubrizol LifeSciences company and leading pharmaceutical contract development and manufacturing organization (CDMO), announces the appointment of Dr. Robert Lee to president.
With a decade of service at the company, most recently as executive vice president of Pharmaceutical Services, Dr. Lee has been instrumental in the business' growth and current position as a leading CDMO for complex drug products.  His new role as president will enable him to continue to increase Particle Sciences' growth by expanding the company's technical capabilities while continuing its commitment to executing client projects on time and budget.

Since Particle Sciences was acquired by Lubrizol in 2015, the business has experienced continued growth.  Average sales have increased by 20 percent year-over-year since the acquisition due in part to the development and manufacturing of insoluble, sterile and highly potent drug products.
The company is currently investing in its complex drug manufacturing capabilities and is due to announce the opening of a state-of-the-art drug product manufacturing facility in the coming months, part of an overall $60 million LifeSciences business unit investment.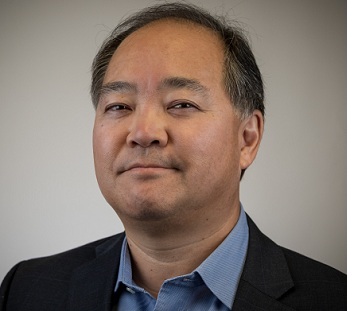 This new space will leverage the company's knowledge of complex formulations and drug product manufacturing, accommodating both sterile and non-sterile finished drug products, such as ophthalmics, drug-device combination products, injectables, micro- and nanoparticulate formulations and lyophilized drugs.
Barbara Morgan, general manager of Particle Sciences states, "Robert comes to this position with extensive industry experience and company knowledge and takes the helm at a very exciting time for the business. As we further expand our facilities and strengthen our service offering, we look forward to continued success as the Particle Sciences' team works under Robert's leadership."
Prior to his time at Particle Sciences, Dr. Lee spent more than 17 years in pharmaceutical research and development of therapeutic drugs and diagnostic imaging agents.
For further information, please visit: www.particlesciences.com
About Particle Sciences
Particle Sciences, a Lubrizol LifeSciences company, is an integrated provider of drug development services. Particle Sciences focuses on BCS II/III/IV molecules, biologics and highly potent compounds through a variety of technologies including emulsions, gels, micro and nano-particulates, drug/device combination products, solid solutions and others. Particle Sciences is FDA registered and DEA licensed. Through a full range of formulation, analytic and manufacturing services, Particle Sciences provides pharmaceutical companies with a complete and seamless development solution that minimizes the time and risk between discovery and the clinic. The company was founded in 1991 and is headquartered in Bethlehem, Pennsylvania.
About Lubrizol LifeSciences
Lubrizol LifeSciences is a preferred Contract Development and Manufacturing Organization (CDMO) partner for complex pharmaceuticals and high-end medical devices providing differentiated polymers and excipients, along with state-of-the-art design, development and manufacturing services to the healthcare industry.
About The Lubrizol Corporation
The Lubrizol Corporation, a Berkshire Hathaway company, is a market-driven global company that combines complex, specialty chemicals to optimize the quality, performance and value of customers' products while reducing their environmental impact. It is a leader at combining market insights with chemistry and application capabilities to deliver valuable solutions to customers in the global transportation, industrial and consumer markets. Lubrizol improves lives by acting as an essential partner in our customers' success, delivering efficiency, reliability or wellness to their end users. Technologies include lubricant additives for engine oils, driveline and other transportation-related fluids, industrial lubricants, as well as additives for gasoline and diesel fuel. In addition, Lubrizol makes ingredients and additives for home care, personal care and skin care products and specialty materials encompassing polymer and coatings technologies, along with polymer-based pharmaceutical and medical device solutions.
With headquarters in Wickliffe, Ohio, Lubrizol owns and operates manufacturing facilities in 17 countries, as well as sales and technical offices around the world. Founded in 1928, Lubrizol has approximately 8,700 employees worldwide. Revenues for 2017 were $6.3 billion. For more information, visit Lubrizol.com.