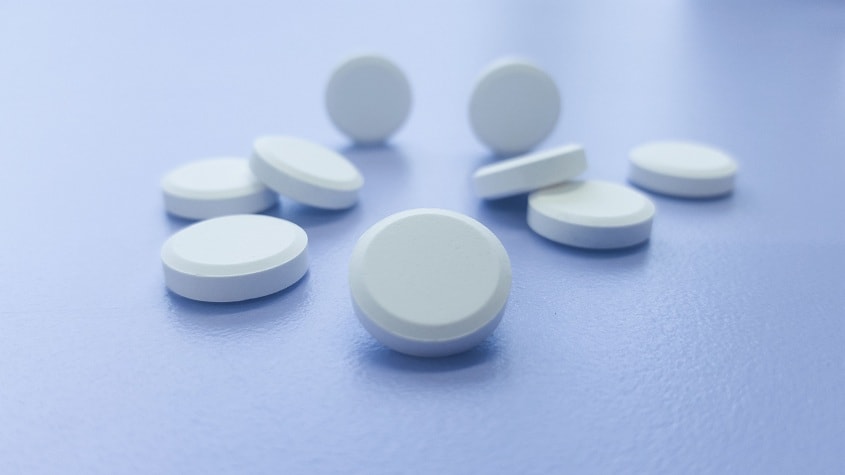 In a recent study1 , scientists confirmed the ability of Omyapharm® to formulate orally disintegrating tablets (ODTs) with enhanced mouthfeel and examined their acceptability among healthy volunteers.
The multifunctional excipient from Omya is a highly structured mineral based on calcium carbonate and calcium phosphate. The study found that the tablets were well accepted by the volunteers and – in correlation with the in vitro model – disintegrated fast in vivo. Additionally, the compactibility and the physical stability of the tablets were preserved, delivering the high porosity required to absorb the liquid necessary for disintegration. These findings lead to the conclusion that Omyapharm® is a highly suitable excipient for ODT dosage forms with a pleasant mouthfeel.

ODTs are a comfortable and safe drug delivery method beneficial for all patient age groups. The main challenge in ODT development is simultaneously to ensure fast disintegration time, physical stability, taste masking, acceptable mouthfeel as well as a cost-effective production process. This study proves that Omyapharm® as an excipient can be successfully formulated into ODTs without any unpleasant sensation in the mouth. It combines good compactibility with a fast disintegration time, thanks to the high porosity and specific surface properties of the highly structured mineral. This results in harder tablets at low compression forces.
Omyapharm® 500-OG can be effectively formulated into tablets via dry granulation (roller compaction). Because of their high mechanical strength, the resulting tablets can be filled in conventional packaging, thus reducing costs and potential difficulties during the conditioning process. Alongside fast disintegrating formulations such as orally dispersible tablets and granules, the mineral excipient is also suitable for use in conventional tablets and capsules.
About Omya Group
Omya International AG is a leading global producer of calcium carbonates and a worldwide distributor of specialty additives, premium services and solutions. Founded in 1884 in Switzerland, Omya has a global presence extending to 175 locations in over 50 countries with 8000 employees. Omya provides sustainable added value products and services from responsibly sourced materials to meet the needs of current and future generations. In the Consumer Goods sector, Omya offers innovative solutions based on high purity natural minerals and complementary ingredients that comply with the most stringent regulatory and quality standards.
For further information, please visit www.omya.com
[1] Wagner-Hattler L, Wyss K, Schoelkopf J, Huwyler J, Puchkov M: In vitro characterization and mouthfeel study of functionalized calcium carbonate in orally disintegrating tablets. Int J Pharm. 2017 Dec 20;534(1-2):50-59.