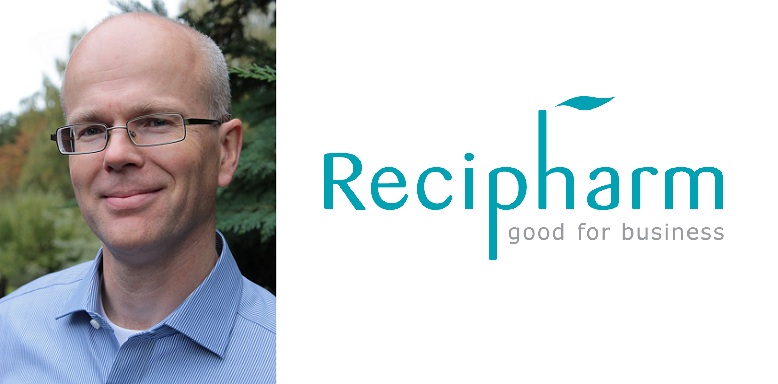 1. Will this merger change any of your organizational structure and framework?
The partnership is not a merger, it is a collaboration between Recipharm and the Clinical Trial Consultants (CTC) to allow both companies to offer a complete service from formulation development to first in human studies.
2. How competitive is the CDMO's market and how is Recipharm aiming to provide exceptional value in supply chains?
The contract services market is buoyant with a mix of small, niche players and larger, full service CDMOs. The strength of the market is due to the increasing trend towards outsourcing, which is primarily driven by the financial pressures experienced by pharmaceutical companies. By outsourcing to experienced partners with the necessary capabilities, drug developers can drive down internal investment and costs. In terms of adding value to the supply chain, Recipharm is committed to offering a wide range of development and manufacturing services in order to take products seamlessly from development to commercial manufacture, simplifying its customers' supply networks. In addition, our partnership with CTC to launch Recipharm Pathway to Clinic® is a good example of collaborating with partners to reduce complexity for our customers. By combining our expertise, we are able to take responsibility for the full phase I package, taking products from formulation development to first in human studies and achieving important drug development milestones in the most efficient way possible.
3. Is there a need to demonstrate a strong track record for implementing QbD, PAT and show continuous improvement?
QbD and PAT are important in product development. However, the collaboration with CTC is focusing on first in human studies. For these studies, relatively simple formulations are needed and there is less need for QbD and PAT. Continuous improvement is applied to everything we do. Our business is very competitive and there is no room for complacency.
4. Is there a need for creative solutions to look at innovation in development to better integrate different disciplines in the development cycle?
Integrating different disciplines in the development cycle is extremely important in terms of achieving greater efficiency and time savings, as well as ensuring optimum product development. Through Recipharm Pathway to Clinic® we ensure close collaboration between formulation scientists, bioanalysts and those running clinical studies to streamline the journey towards first in human milestones. Good collaboration between different disciplines will increase chances of success. In particular, for small virtual companies there is a risk that problems that overlap interdisciplinary borders are overlooked as these companies often use different providers for different services such as API manufacture, formulation development, clinical trial, bioanalysis etc.
In addition, I believe a holistic mindset is crucial in formulation development itself. While it makes sense to progress with simple formulations in the early phase, we can never forget that if successful, there will be a need for a new formulation that is suitable for large clinical studies, large scale manufacture and commercial marketing. As such, involving people with experience in both early and late stage development is crucial.
5. How important are experimentation and manufacturing technologies for solutions to drive a more efficient use of available drug substances?
Limited amount of API is often a challenge in early stage drug development. Simple formulations can limit the amount of API that is needed by reducing the number of experiments that have to be performed. For example, a solid formulation will always require more tests than a liquid formulation and hence calls for more API. Carefully going through all available data and requirements, and compiling an experimental plan, can also minimise API consumption by ensuring it is used only when absolutely necessary. Also, computation is rapidly becoming a tool that may reduce the amount of API needed, although real lab experiments will still be necessary for a long time to come.
In addition, low aqueous solubility of drug molecules frequently presents a problem during the development of liquid formulations. The process of selecting solubilising excipients can be time intensive, as well as using significant amounts of drug substance. Recipharm has developed a proprietary high-throughput screen (HTS) platform for solubility testing to help achieve optimum drug formulations in a way that is both material sparing and significantly faster.
6. Do you have any systems in place to measure capabilities, reliability, sustainability and quality of execution?
We of course have KPIs in order to ensure that we meet our customers' expectations. In terms of reliability, our primary KPI is delivery of clinical trial material in time where we aim for 100% and have managed to meet that goal. For quality of execution we regularly perform questionnairesin order to get a customer satisfaction index. We also have KPIs to address environmental impact.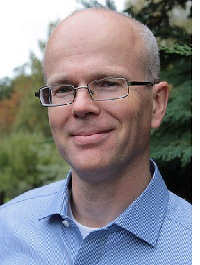 Author biography
Torkel Gren is General Manager at Recipharm Pharmaceutical Development. He holds degrees in Pharmacy and Business Administration as well a PhD in Pharmaceutics (Uppsala University). He has worked in the pharmaceutical industry since 1988 and has held a number of scientist and manager positions in Europe and the US. He was lead formulator and co-inventor of Detrol OD/Detrusitol SR. Torkel is a member of the board of the Swedish Pharmaceutical Society.
About Recipharm
Recipharm is a leading Contract Development and Manufacturing Organisation (CDMO) in the pharmaceuticalindustry employing around 5,000 employees. Recipharm offers manufacturing services of pharmaceuticals invarious dosage forms, production of clinical trial material and APIs, and pharmaceutical product development.
Recipharm manufactures several hundred different products to customers ranging from big pharma to smallerresearch and development companies. Recipharm's turnover is approximately SEK 5.3 billion and the companyoperates development and manufacturing facilities in France, Germany, India, Israel, Italy, Portugal, Spain,Sweden, the UK and the US and is headquartered in Stockholm, Sweden. The Recipharm B-share (RECI B) islisted on Nasdaq Stockholm.
For more information on Recipharm and our services, please visit www.recipharm.com