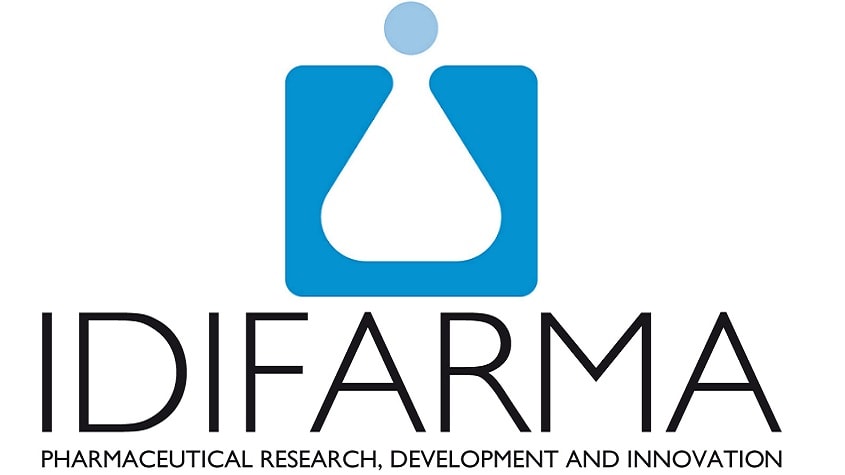 1. What does this approval mean to Idifarma?
It's a great opportunity for growth, boosting our GMP capabilities with capsule filling in addition to immediate and modified release tablets. It is also a significant milestone in our journey so far, helping us to become a leading CDMO for small-scale niche products in solid oral forms.
Idifarma will continue to keep its contract manufacturing focus on specialised, low-volume pharmaceutical products where we can add real value to our clients' projects involving innovative drugs and niche generics. This investment also included the enlargement of our GMP plant with new rooms with capacity to handle high potency drugs, another clear differentiation and focus area for Idifarma.
2. Why do you insist on small batches?
Our focus on small batches fits perfectly with our business model and offers many advantages, including: 
Allowing us to extend our strong contract development capabilities to contract manufacturing projects as well.
Enabling us to offer niche CMO services tailored to complex and small-scale oral solid drugs, without competing directly with the big-scale CMOs.
Supporting our high potency specialisation; most highly potent drugs are niche products, so our facilities are very well suited.
Ultimately, by focusing on niche products and small batch sizes, we can be a flexible and agile partner for our customers.
3.Is it your policy to focus on low volume and high potent pharmaceutical?
Growing demand for high potency active pharmaceutical ingredients (HPAPI) is fuelling the need for high potency handling capabilities.
We naturally attract low volume projects involving highly potent drugs because not many CDMOs can offer the level of capability we can and as a niche player with extensive experience and quality facilities, it is our main area of specialisation.
4. What do you think is crucial to stay on top in your operations?
The most crucial factor for our future is client satisfaction and repeated business. We have had very good feedback from our loyal client base over the years, so we are confident about the future.
For good feedback to happen, quality and timely work is needed, as well as strict safety policies when handling highly potent drugs.
Another important factor is 'growth management'. In about two years we have gone from 80-90 people to almost 120, because of the increased business from both development and contract manufacturing projects, and that's always challenging.
5.How important is it to be versatile and flexible in the market?
Although we work with some big pharma companies, most of our client base is comprised of small and mid-sized companies as well as some key generic drugs leaders. For smaller companies and generics players, flexibility and timelines are essential.
And for an agile CDMO like Idifarma that handles complex, low volume products, versatility in terms of technologies and expertise is also key to attracting a variety of projects.
6.What are Idifarma's long term objectives?
We want to be known in the market as a leading CDMO for niche and highly potent drugs. We are on track for this, with investments in analytical equipment and capsule filling capabilities,and we plan to continue investing in complementary technologies and capabilities while remaining nimble and client-focused. Next year we will be investing in key differentiating capabilities focusing on challenging low solubility drugs, for instance.
7.You have recently invested in new analytical equipment at Pamplona can you tell us a bit about this?
We have a great track record in analytical development, which is an essential part of drug development. We also have lots of standalone analytical services such as quality control testing and stability studies. Therefore, we have invested heavily in our analytical lab, including a totally new layout to increase our area for highly potent drugs, new HPLC, UPLC and GC equipment (reaching 25 chromatographs), new dissolution equipment and the implementation of Waters Nugenesis software for lab management.
These extended analytical capabilities will allow us to cope with the increasing demand for our development and manufacturing services.
8.Do you consider yourselves big players or specialized professionals?
Idifarma is an independent CDMO for niche solid dosage products, with extensive development, low volume manufacturing and clinical packaging experience.
The business model we have been following for over 15 years is very clear and simple, and our clients appreciate that we can offer them specialist expertise. In the short-term, we have invested in capsule filling equipment to provide more options to our clients for contract manufacturing, and other investments will follow. In the long term, we want to become a leader in high potency and niche products contract manufacturing.
Manuel Leal, Business Development Director
Manuel is the business development director at Idifarma. He is responsible for generating new business for the Spanish contract development and manufacturing organisation (CDMO) and exploring international markets as part of the company's ongoing growth strategy.
Idifarma
Idifarma is a leading Contract Development and Manufacturing Organization for the pharmaceutical and biotechnology industries. Based in Pamplona (Spain), and with an increasingly international reach, Idifarma provides a full range of services that encompasses: drug formulation, development and validation of analytical methods, quality control and batch release in the EU, Pilot-Scale GMP-compliant manufacturing, ICH stability studies, clinical trial logistics management, regulatory support and commercial GMP manufacturing.