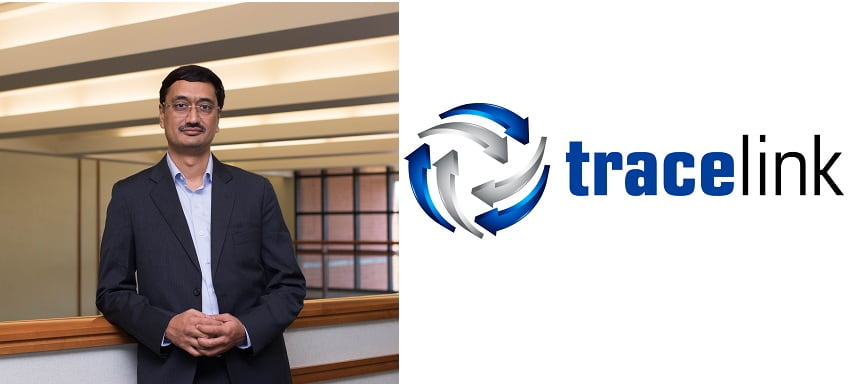 How are Indian generics companies fairing in the competitive race to serialize and ship medicines to the US?
Though the serialization deadline has passed for the Drug Supply Chain Security Act (DSCSA)in the US, companies across the globe are still in racing to serialize and ship products to the US market, as a result ofthe FDA's decision to delay active enforcement until November 2018.
With many generics drugs being manufactured and packaged in emerging markets, this Q&A with Anand Modi, vice president of sales in India at TraceLink, explores the current situation among manufacturers in India and discusses the steps being taken to ensure compliance with the US regulations.
1. Do you have any insight into the current levels of preparedness among generics manufacturers in India?
The Indian market is currently working towards achieving track and track compliance however preparedness varies from company to company. When it comes to Indian generics manufacturers and their DSCSA readiness, there is no single rule of thumb. Preparedness is directly related to how proactive companies have been in their approach to compliance and how much they value the US as a market.
Some larger companies do have sensitivity towards the importance of compliance because the risk of being unable to meet regulations is huge for them. However, there are small contract manufacturers that are ahead of the curvedespite the substantial upfront investment required to implement serialisation. It is likely that the smaller players who have adopted a proactive approach did so initially to ensure their survival when the regulations come into forceand as a result, are now leading the way to compliance.  
2. Are there any challenges linked to serialization that are unique to companies in India?
For Indian generics manufacturers,complianceis more complex than simply meeting the DSCSA requirements.They also need to comply with India's own Drug Authentication and Verification Application (DAVA).
The Indian DAVA regulations require that a product can be verified at all three levels of packaging.Primary and secondary packaging must carry a GS1 standard barcode and serial number and tertiary packaging must carry a serial shipping container code (SSCC).
With this in mind,companies must fully grasp the regulations of each market. Inmarkets like the US, manufacturers have been complying with pedigree laws for many years, whereasthe Indian market has never been exposed to this kind of regulation- leaving many Indian manufacturersto learn and shape their strategies as they go.
This approach to understanding serialisation can lead to mistakes and add to the overall complexity of a project. Companies need to plan effectively and differentiate between simply introducing the hardware and software required for serialisation and implementinga complete project. There is a tendency to focus on hardware selection and validation which, while important, is only one factor.
Companies need to adopt a holistic approach to serialisation. They must review their current IT interfaces and architectureand identify any limitations to ensure effective data management systems are in place to handle serialisation data.
Once they have selected software and hardware, reviewed their existing systems, written standard operating procedures (SOPs) and put a team in place to manage the implementation project, the scope of serialisation becomes clearer and from here teams can introduce realistic timelines.
3.  What are the main advantages of staying ahead of the competition and winning the race to DSCSA compliance?
The benefits of being proactive in your approach to serialisation are clear; compliance with the DSCSA is crucial to ensuring the continuous supply of vital medicines to the US. As such, failure to comply could lead to a loss of business in key markets.
The biggest advantage for generics manufacturers who are ahead of the curve will be the ability to differentiate themselves from competitors. For example, there are many CMOs who are simply not prepared for the DSCSA enforcement date and those who will inevitably be perceived as the right contract partners to do business with.
4. What will be the impact on the US patient population if overseas drug manufacturers fail to comply?
The US makes up 40% of the world's drug market and as such companies have large stakes in this market. This makes it difficult, if not impossible, for supply chain partners to ignore the DSCSA regulations.
While there may be slight disruptions to supply due to implementation delays and limited understanding of the requirements, it is inevitable that overseas manufacturers will eventually meet these regulations.
For pharmaceutical companies that outsource to multiple CMOs and third-party logistics (3PLs) companies, it is possible that a number of their partners may not be ready in time. In this instance it is likely pharmaceutical companies will seek alternatives and change suppliers.This will of course create some level of disruption across the market but it should not lead to a complete halt in supply.  
5. In your opinion, are there any markets that are ahead of the curve when it comes to complying with track & trace requirements?
We can learn a lot from countries that have already implemented serialisation, such as South Korea, Saudi Arabia, China and Turkey. Not only are the regulatory bodies in these countries already enforcing the relevant legislation but the regulations are also comprehensive. For example, South Korean legislation demands three-tier serialisation and aggregation.
Despite varying regulations for each market, manufacturers will inevitably have a greater level of insight into serialisation and apply those learnings to implementing a DSCSA solution.
6. How do the DSCSA regulations differ from the Indian track and trace regulations? Are they more challenging to implement?
The main difference between the Indian and US regulations is the scope. The DAVA regulations apply to export drugs meaning all serialisation and aggregation, as well as pre-production information, for drugs leaving the country must be shared in a central repository.
On the other hand, the DSCSA is intended to secure the internal supply chain, including imported products. It is for this reason that Indian manufacturers must comply with both legislations.
7. Indian generics manufacturers are often subject to intense scrutiny as a result of quality concerns in this market. Do you think effectively meeting serialization requirements could help to combat some of this concern?
Complying with both the DAVA regulations and the DSCSA requirements will inevitably bring a heightened level of quality control to the supply chain, not just in India. The stringent legislation will offer greater visibility of the supply chain and give companies a more detailed insight into a drug's life cycle and batch data, which in theory should help to secure the supply chain. In the long run the new regulations could also help to improve line and supply chain efficiency, leading to reduced times to market without compromising on the quality of the final product.
About Anand Modi – vice president of sales in India, TraceLink
Anand Modi is vice president of sales in India at TraceLink, where he brings fifteen years of senior management leadership in consultative sales spanning life sciences, manufacturing and enterprise software industries. Since joining TraceLink in 2015, he has been active in executing growth strategies and establishing channel partner networks.
Modi's experience includes developing start-up operations and delivering top-line growth. Prior to joining TraceLink, he spearheaded business development strategies for software and service solutions in the scientific research, analytical and QA/QC space for India and the Middle East markets, at PerkinElmer Informatics. Before that, as head of sales and marketing at Columbus IT Solutions, he built from the ground up the sales infrastructure and a partner network for resource augmentation. Modi holds and engineer's degree in industrial engineering from The Maharaja Sayajirao University of Baroda.
About TraceLink
TraceLink is the World's Largest Track and Trace Network for connecting the Life Sciences supply chain and eliminating counterfeit prescription drugs from the global marketplace. Leading businesses trust the TraceLink Life Sciences Cloud to deliver complete global connectivity, visibility and traceability of pharmaceuticals from ingredient to patient. A single point and click connection to the Life Sciences Cloud creates a supply chain control tower that delivers the information, insight and collaboration needed to improve performance and reduce risk across global supply, manufacturing and distribution operations. A winner of numerous industry awards including Deloitte's Technology Fast 500 (ranked number 177 in 2017), the Amazon AWS Global Start-Up Challenge Grand Prize, and the Edison Award for Innovation in Health Management, the Life Sciences Cloud is used by businesses across the globe to meet strategic goals in ensuring global compliance, fighting drug counterfeiting, improving on-time and in-full delivery, protecting product quality and reducing operational cost. For more information on TraceLink and our solutions, visit www.tracelink.com
TraceLink is funded by Goldman Sachs, FirstMark Capital, Volition Capital and F-Prime Capital.