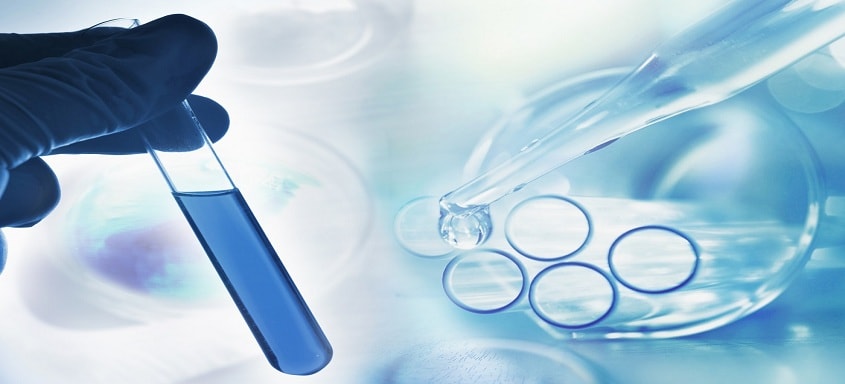 OBI Pharma, Inc., a Taiwan biopharma company announced an agreement with Threshold Pharmaceuticals, Inc. to acquire TH-3424, a first-in-class novel small-molecule prodrug that selectively targets cancers overexpressing the enzyme aldo-keto reductase 1c3 (AKR1C3). 
The product will be renamed OBI-3424 effective immediately. OBI-3424 is a first-in-class prodrug that selectively releases a potent DNA alkylating agent in the presence of the AKR1C3 enzyme. This selective mode of activation distinguishes OBI-3424 from traditional alkylating agents, such as cyclophosphamide and ifosfamide, which are non-selective. 
AKR1C3 overexpression has been documented in a number of treatment-resistant and difficult to treat cancers. For example, hepatocellular carcinomas (HCC), which highly overexpress AKR1C3 in the majority of patients. OBI-3424 has demonstrated potent activities in preclinical models of HCC, including a model resistant to the standard of care treatment, sorafenib. AKR1C3 is adaptively upregulated in response to castration; therefore, castrate-resistant prostate cancer is another logical unmet need population where OBI-3424 will be tested. In addition, the US National Cancer Institute is performing preclinical evaluations of OBI-3424 for the potential treatment of T-cell acute lymphoblastic leukemia (T-ALL). 
Furthermore, individualized patient selection by staining for AKR1C3 overexpression by immunohistochemistry can be performed to identify patients with other tumor types most likely to respond to treatment with OBI-3424, thereby offering the possibility for a streamlined clinical development strategy. 
Under the terms of the agreement, Threshold will transfer to OBI Pharma its ownership rights as well as preclinical and manufacturing data for OBI-3424 in exchange for an undisclosed, upfront one-time payment. No further payments or future royalties are required. OBI Pharma will obtain Threshold's global intellectual property as well as the commercial, developmental, and manufacturing rights to OBI-3424, except in certain specified countries in Asia (see footnote 1). 
"OBI-3424 is an innovative anticancer drug that can preferentially deliver its payload to cancers that overexpress the activating enzyme, AKR1C3. AKR1C3 is highly overexpressed in a number of cancers that represent unmet medical needs, including hepatocellular carcinoma, castrate-resistant prostate cancer, and T-cell acute lymphoblastic leukemia. OBI-3424 offers the possibility of early efficacy read outs based on objective response rates in well-defined resistant patient populations," said Tillman Pearce, M.D., Threshold's Chief Medical Officer. 
"We will continue the pre-clinical work and hope that OBI-3424 develops into a solid treatment option for patients with cancers that express AKR1C3," said Amy Huang, General Manager of OBI Pharma, Inc. "This novel cancer therapeutic enhances our pipeline and moves us another step towards becoming a global cancer biopharma company. " 
OBI Pharma plans to accelerate the development of OBI-3424, with an Investigational New Drug (IND) application filing with the U.S. Food and Drug Administration (FDA) planned for early 2018. 
(1) OBI obtains worldwide rights with the exception of the following countries: China, Hong Kong, Macao, Taiwan, Japan, South Korea, Singapore, Malaysia, Thailand, Turkey and India. 
About OBI Pharma 
OBI Pharma, Inc. is a Taiwan biopharmaceutical company that was established in 2002. Its mission is to develop and license novel therapeutic agents for unmet medical needs, including cancer targets such as the Globo series antigens, AKR1C3 and other promising targets. The company's flagship product is Adagloxad Simolenin (formerly OBI-822), a first-in-class active immunotherapy for metastatic breast cancer. OBI is also developing next generation immunotherapies for difficult to treat cancers, including lung, colorectal, pancreatic, gastric, and ovarian cancer. Additional information can be found at www.obipharma.com/en
COMPANY CONTACT: 
Gus Adapon 
OBI Pharma, Inc. 
+886 (2) 2786-6589 
info@obipharma.com