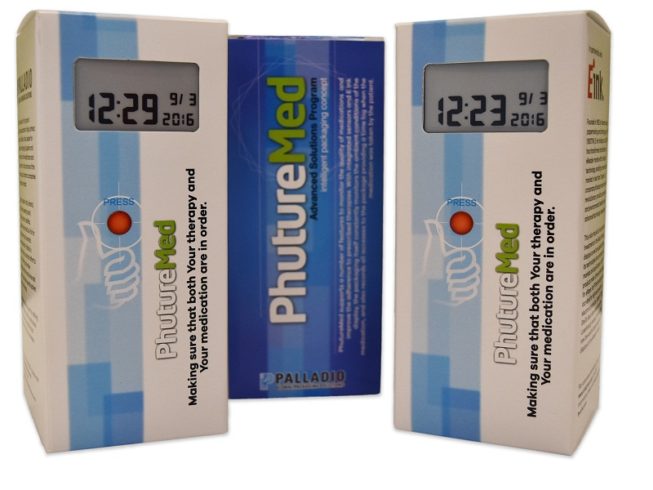 Byline: Dale Outhous, Vice President, DuPont Ethylene Copolymers
Innovation in the packaging industry is driven with a clear sense of purpose and responsibility for improving consumer lives and creating value in the marketplace, according to a group of recognized industry experts who recently gathered in Wilmington, Delaware to judge the 28th Annual DuPont Packaging Awards for Innovation.
"The packaging award criteria reflect the right intersection of science, environment and consumers, because all of them are extremely critical to the success of the product in the market," said Judge Sanjay Ghoshal, Senior Director & Global Head, Packaging, Dr. Reddy's Laboratories Ltd. "Most of this packaging will eventually go to create value for human lives; that's really very inspiring for me".
Today's premiere state-of-the-ar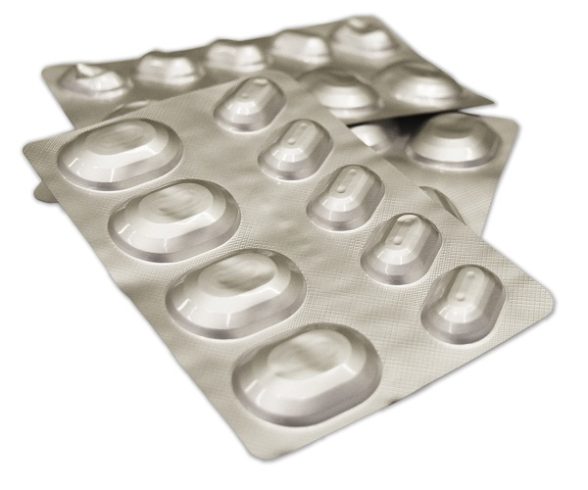 t packaging design focuses on the end-user, with increasingly customizable packaging, convenience and enhanced ergonomics. Lead Judge David Luttenberger, CPP, Global Packaging Director for the Mintel Group, said: "The packaging competition really reflects not only what's going on with trends today, but what we're seeing emerge. What I have seen is a focus on the consumer. While the technologies and innovations are really important, we're seeing more brands, more packaging converters really focus on how these packages can make consumers lives better."
This year's award winners showcase pioneering packaging on the world stage, reflecting important trends in consumer lifestyles, medical care delivery, product quality, patient safety, and more, and showing how pharmaceutical packaging in particular is working to improve lives across the globe.
Nowhere are technological advancements and the focus on consumer lifestyles more apparent than in the world of pharmaceuticals. A perfect example of packaging improvement that benefits the greater good by advancing patient compliance and safety is the winning design by Palladio Group and E Ink, who together were granted a 2016 Silver Award for their patient-forward packaging design for PhutureMed™. The PhutureMed™ packaging records all accesses to the package, providing a time log when the medication was taken by the patient. The log also serves as a reminder for older patients of whether they have taken their medication or missed a dose. The product package incorporates a temperature monitor with a digital display that warns users if the temperature ever reached below or above a set range, assuring users that their medication is safe to be used. This state-of-the-art technology is particularly useful as a prompt for older patients, letting them, their family, caregivers and doctors know whether they have taken their prescription or skipped a dose.  Judges in the DuPont Awards strongly believe interactivity in packaging will become standard across all packaging…not just for pharmaceuticals…in the years to come.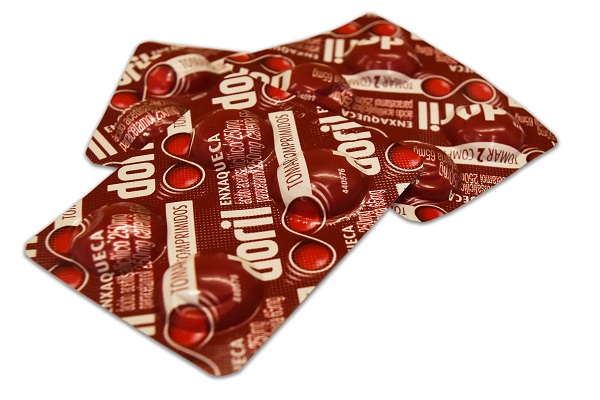 The need for more consumer education and benefits was also apparent in the 2016 award submissions. "Helping consumers understand the importance of packaging, whether it's in food, drink, medicine or just giving them economical access to the products that they need every day … to make their lives easier, more convenient, safer and make them feel more confident not only about the products they buy, but the role packaging plays in helping ensure that those products maintain their freshness, their quality and their efficacy," said Lead Judge Luttenberger.
As an example, cold form blister packaging responds to consumer lifestyle needs by making it possible for a patient to take only one blister card, or even an individual dose, to work or social events, introducing an unprecedented level of discretion and convenience. Formpack Ultra, a 2016 Gold Award winner, provides enhanced patient experience by allowing better portability, ultimately improving patient outcomes. It also improves the barrier for sensitive (moisture/oxygen) drugs by using the space gained from the reduction in blister size for increasing the seal width.
EnVeo™ R Packaging, a 2015 Gold Award winner, helped reduce the labor needed for catheter preparation at hospitals by 50 percent. Aspects of the loading process are streamlined to reduce the burden on the operator, while still maintaining the tray's primary role to contain the catheter in a sterile environment and deliver it securely to the end user.
Clear on-pack communication was also a noticeable trend this year, and PhutureMed is just one example of that. "We also are seeing a real demand from consumers for on-pack communication that is authentic, not overwhelming," observed Lead Judge Luttenberger. Calling it 'essentialism,' he explained the trend is to give "consumers enough on-pack information to make an informed, enlightened purchasing decision while not overwhelming their shopping experience."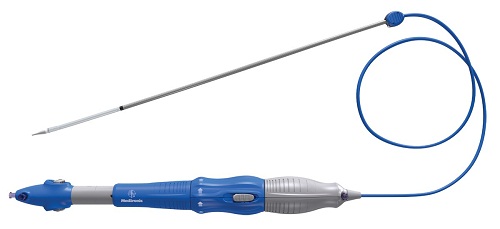 Bemis Latin America took home a 2016 Diamond Finalist award for their Coldform for Doril Enxaqueca packaging for over-the-counter medication. New this year, the Diamond Finalist award was introduced as the second highest award category. Given to six companies, it acknowledges the growing number of packaging innovations that excel in all three of the DuPont Awards for Packaging Innovation award criteria: technological advancement, responsible packaging and enhanced user experience. With the printed coldform, the entire area of the package, including the formed bubble that accommodates the medicine, can be used for product communication, creating greater exposure of over-the-counter products. The use of special ink that is able to resist stretching of the material as the cavities form, without cracking and without printing distortion, allowed Bemis to eliminate the carton box, reducing the amount of packaging in the supply chain.
Life-cycle sustainability has mainstreamed into packaging design across industries, because consumers are demanding that not only should the products they purchase be sustainable, but their packaging should be as well. Amazon's Senior Manager of Supply Chain Packaging, Judge Suzanne Fisher commented: "The packages I'm seeing really speak to sustainability. Some people ask sometimes: 'Where is the push for sustainability? Has it gone away? What's going on with that?' It really hasn't; it's just become more mainstream." Bemis Latin America's Printed Coldform for Doril Enxaqueca committed to sustainability by completely eliminating the need for an outer box to house their medication, using the coldform as a messaging and protection vehicle.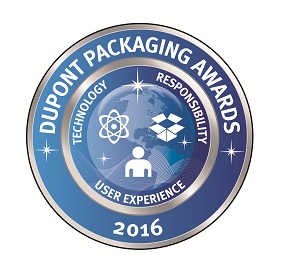 Noted above for its focus on the consumer, the innovative design of Formpack Utra also conveys advanced features in other areas. It is the first of its kind to provide same or enhanced functionality with less material leading to a lower carbon footprint. The intelligent material engineering simultaneously reduces production costs, improves performance and extends product shelf life and stability, without impacting the current supply chain of existing hardware on the packaging shop floor. 
The pharmaceutical industry stands to benefit greatly from the push to innovate in packaging, and advancements in pharmaceutical packaging often drive progress in other sectors. "A key theme that's reflected in the entries is a sense of responsibility," said Judge Ramon Agustines, Flexible Packaging Division General Manager of Philippines-based Universal Robina Corp. With consumers positioned squarely at the heart of innovation, cutting-edge pharmaceutical packaging stands to make consumer lives easier, more convenient, safer and better. Additionally, advances that make the jobs of doctors, nurses and other healthcare providers easier by keeping their instruments sterile, sealed and easily accessible are becoming increasingly prevalent in the industry. These incremental yet profound advancements, catalyzed by the desire to protect and enhance the lives of consumers, is a clear indication that a deep sense of responsibility lies at the core of the medical and pharmaceutical packaging industry's consciousness.
The DuPont Awards for Packaging Innovation is the industry's longest running, global, independently judged celebration of innovation and collaboration throughout the value chain and is recognized globally as the leading packaging awards program. The international competition honors innovations in packaging design, materials, technology and processes. For additional information about the DuPont Packaging Awards, visit www.packagingawards.dupont.com.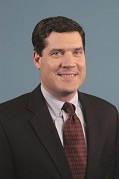 Mr.Dale Outhous, Vice President Ethylene Copolymers, DuPont Performance Materials
Mr.Outhous began his career with DuPont in 1989.  Since that time he has served in various leadership roles across multiple businesses and in a broad range of functions including information technology, manufacturing, supply chain, sales, marketing, and business management.
From 1998 to 2011, Dale served in leadership positions within DuPont's Protection Technologies division.  Initially, he led the DuPont™ Kevlar® global Ballistics Business followed by DuPont's global Personal Protection business made up of DuPont™ Kevlar®, DuPont™ Nomex®, and DuPont™ Tyvek® brand products going into protective apparel applications.  He then assumed an expanded role as Global Marketing Director of DuPont Protection Technologies responsible for global marketing and product management for all DuPont™ Nomex®, DuPont™ Kevlar®, and DuPont™ Tyvek® markets. Over this time he represented DuPont on various safety and protection panels, industry associations, and media interactions around the world.
In October 2011, Dale joined DuPont's Packaging & Industrial Polymers unit as Vice President of the Ethylene Copolymers business including product management and marketing responsibilities for key products such as DuPont™ Surlyn®, DuPont™ Nucrel®, DuPont™ Bynel®, and DuPont™ Elvaloy® going into Packaging, Industrial, and Consumer markets.
Dale has a Bachelor of Science degree in Business Administration from Clemson University and resides in West Chester, PA along with his wife Carla.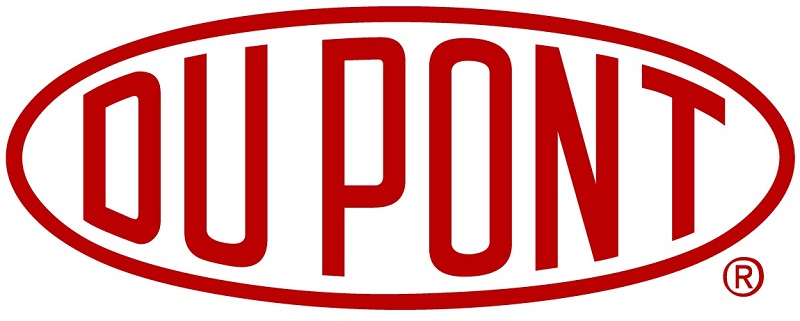 About DuPont Performance Materials:
DuPont Performance Materials (DPM) is a leading innovator of thermoplastics, elastomers, renewably sourced polymers, high-perfo
rmance parts and shapes, as well as resins that act as adhesives, sealants, and modifiers. DPM supports a globally linked network of regional application development experts who work with customers throughout the value chain to develop innovative solutions in automotive, packaging, construction, consumer goods, electrical/electronics and other industries.  For additional information about DuPont Packaging Awards, visit packagingawards.dupont.com. DuPont (NYSE: DD) has been bringing world-class science and engineering to the global marketplace in the form of innovative products, materials, and services since 1802. The company believes that by collaborating with customers, governments, NGOs, and thought leaders we can help find solutions to such global challenges as providing enough healthy food for people everywhere, decreasing dependence on foss il fuels, and protecting life and the environment. For additional information about DuPont and its commitment to inclusive innovation, please visit www.dupont.com.