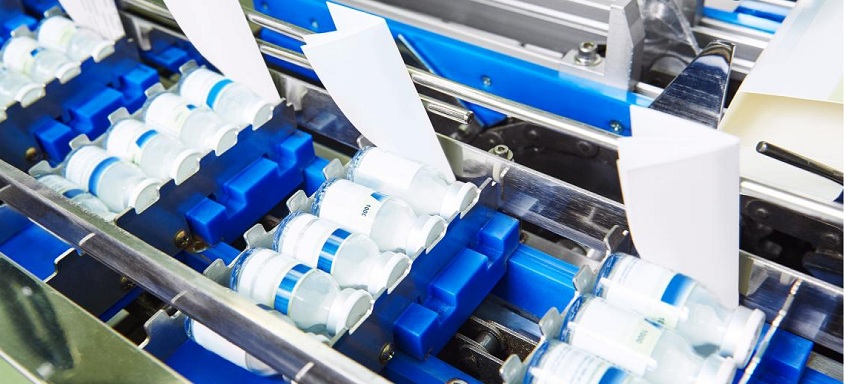 Roundtable questions
In November 2017, the pharma industry was granted an extension of the Drug Supply Chain Security Act (DSCSA) enforcement date to November 2018. Regulators told the market that they would not actively enforce the new serialization requirements until this date.
Contributors
• Rick Seibert, Senior Vice President of Innovation & Technology Services at Sharp
• Brian Daleiden, Vice President of Industry Marketing at TraceLink
1. In your view, how far has the industry progressed in the last 12 months? Is the market now DSCSA ready?
Seibert: We experienced a large surge of conversion requests beginning 12 -18 months ago which was fairly persistent up until the November of 2017 announcement by the FDA that they would not enforce the law until Nov of 2018. At that point our conversion workload was still very high but was steady and we were able to convert a large percentage of our existing clients.
In the last 3-4 months, we've seen another surge in current client demand, as well as a high number of new clients wanting to convert as soon as possible, now that the Nov 2018 date is approaching.
Based on customer feedback and discussions we've had with industry partners, I would say there is still a relatively high percentage of providers that are not ready to be compliant (at least 20%). It is very likely a similar number of pharma companies are either not ready, or are working with service providers that will not themselves be ready. There is most definitely risk to the industry.
Daleiden: In TraceLink's Global Drug Supply, Safety and Traceability Survey, a major disparity between perceptions of readiness and actual progress was found among business leaders preparing for DSCSA. One-third of pharma business respondents felt 'very ready' for serialization, however only one in four had taken the fundamental steps towards serialization. Not one of the respondents who felt 'very ready' for serialization had actually taken all the fundamental steps towards serialization readiness.
Since then, we believe the gap between perception of readiness and real progress has been significantly tightened, as organizations across the pharmaceutical supply chain have been implementing solutions to be compliant with the regulations on or before the deadline.
The sense is that most of the market will be ready for the upcoming DSCSA deadlines in 2018, although there is a chance that some organizations, most notably, pharmaceutical companies working with CMOs, that are struggling to meet the deadline. Serialization is a "business as usual" mindset for pharmaceutical companies and repackagers going forward, and there is a lot of work to be done in regard to fully integrating the serialization and traceability infrastructure into businesses; something that to date, has often been deferred in the race to meet regulatory deadlines. Many companies will have ongoing work after the deadline passes to move from pure compliance to a position of being operationally efficient and prepared to leverage this new information for increased business value.
2. What have been the greatest challenges in meeting the DSCSA requirements?
Seibert: In our experience, the greatest challenge has been the ability to capture and agree upon the master data needed to move towards a complete customer conversion to serialized product.
We've seen a very high degree of uncertainty around the content of master data, along with a high variability in the interpretation of expectations of both regulatory and system requirements.
This variability has caused a significant time delay and/or repeated process steps during the conversion process. With technical resources being so scare in the industry, delays and inefficiencies quickly become problematic.
Daleiden: The challenges around DSCSA have been well documented, but most are focused around two main issues:
Underestimating the complexity of data integration, supply partner connections and data exchange, particularly in outsourced production environments;
A lack of understanding around the resources required to implement a compliant solution.
Many organizations initially thought DSCSA lot-level traceability would be easy to implement but it was far more challenging than anticipated, requiring a more significant investment in IT infrastructure and staff resources. New DSCSA data formats had to be created, compliance systems had to be developed, interoperability between solution providers had to be tested on a massive scale, and operational processes needed to be updated across the tens of thousands of supply chain participants in a very short time.
Serialization has created an entirely new layer of systems, data, and network connections, which have had to be developed, deployed and tested at a massive scale. Thousands of packaging lines at pharmaceutical companies and contract manufacturers/packagers have been upgraded for serialization readiness across dozens of different line management systems, which then in turn needed to be integrated to serialization management and compliance systems for DSCSA. With no formal industry-wide serialization standards in place, this presented a huge interoperability challenge to overcome. Third-party vendors were increasingly called upon to support serialization projects, but few had the experience and resources required to deliver.
Meeting serialization compliance requirements is a collective effort, requiring critical coordination between pharmaceutical company, internal packaging sites, external contract partners, and the solution providers serving them. This complexity was drastically increased as companies worked with dozens to hundreds of CMOs, many of whom were also working with other pharma companies that had different project, data and process requirements. As such, pharma companies and contract partners were placing information demands on each other, a process that can be time consuming and lengthy. Companies that implemented point-to-point data connections, as opposed to adopting a network-tenant approach, experienced significant challenges when it came to on-boarding numerous partners, each with different requirements and demands.
All of these daily challenges to becoming "serialization-ready" have often gotten in the way of looking ahead and preparing for the next few years when pharmaceutical manufacturers and repackagers need to have systems in place to meet impending saleable returns verification requirements or facilitate emerging trade partner requirements to share serialization information.
3. What is your advice to pharmaceutical manufacturers and MAHs who are not ready for the requirements?
Seibert: The best advice would be to find providers that are ready, that have experience in the process, and follow their suggested conversion advice. Secondly, I would suggest that mainstream EPCIS providers are chosen and on-boarded as quickly as possible and as early as possible in the project life cycle.
Daleiden: Non-compliance is likely to result in significant penalties for pharmaceutical companies – it simply isn't an option. As clarified in FDA guidance, failure to comply with DSCSA is a 'Prohibited Act' and failure to include the required labelling will be regarded as misbranding. Once regulations are enforced, it will be a criminal act for a company to sell non-serialized and non-grandfathered prescription drug products. Aside from the drastic business implications and reputational damage, persons committing such acts face heavy fines, license suspensions and even imprisonment. Therefore, our advice is to leverage serialization systems and network platforms that have already been widely deployed and tested. If network connectivity between packaging line/site and serialization repositories is a challenge, seek out network systems that are already connected to your CMOs or your pharmaceutical clients, thereby reusing the integration work that has already been created and proven.
Quality testing and validation can also end up being a project timeline risk. Pharmaceutical firms have traditionally adopted a manual approach to validating the systems they use. Organizations supplying multiple markets and working with numerous supply chain partners will find this approach highly complex when it comes to their track and trace solution – especially if they have developed point-to-point connections. In TraceLink's network tenant environment, automated validation is available. The application updates all validation documents necessary for compliance on a monthly basis.
Production processes will also be affected by track and trace solutions so it is vital that organizations allocate more time to the packaging processes and ensure that automated systems are equipped to handle changes. Organizations will want serialization to be a "business as usual" process as quickly as possible.
4. What is next for the US market in regards to track and trace?
Seibert: Sharp is already developing programs and services that take advantage of the capital-intensiveassets we've now deployed to support the serialized supply chain. We're planning to add additionalservices for our clients that will allow them and their patients to use the systems already deployed to create value beyond compliance.
Daleiden: Being ready for November is just one of many phased-in requirements of DSCSA and is just the first step toward a digital transformation of the pharmaceutical supply chain. Many pharmaceutical companies and repackagers are already deeply involved in preparations to meet next year's DSCSA Saleable Returns Verification requirements that begin for wholesale distributors in 2019. The Healthcare Distribution Alliance estimates that nearly 59 million saleable returns are processed annually, the product identifiers of which will need to be verified in the distribution channel under DSCSA starting next year. Much of the burden of this verification will fall on the original manufacturers or repackagers who placed the product on the market and who must by law respond to verification requests from trade partners. For a given manufacturer, this may mean tens of thousands to over a million verification requests annually will need to be managed in the near future. In response, the industry has been developing Verification Router Services (VRS) to help facilitate and automate these verification requests.
Beyond this, DSCSA regulations will continue to impact all segments of the pharmaceutical supply chain through the year 2023 when fully electronic, interoperable systems for unit-level traceability become a requirement.
The digitalization of the industry will be driven by new technologies generated by pharmaceutical traceability needs and the utilization of shared data derived from serialization requirements. Through TraceLink's digital information-sharing network, fundamental processes that will be transformed through digitalization include the issuance of supply chain-wide digital recall notifications, the enablement of secure, distributed product verification for supply chain partners, and the launch of patient-centric programs that enable the ultimate consumers of medicines to interact with real-time product information based on the uniquely identifiable products.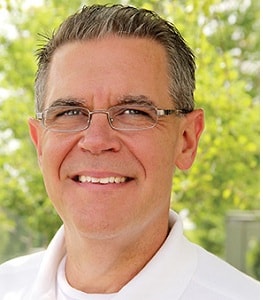 Rick Seibert, Senior Vice President of Innovation & Technology Services at Sharp
Rick has over 20 years' experience, and is our Senior Vice President of Project Management & Technology Services. He joined Sharp in 2004 after holding senior roles at B. Braun Medical.
Rick has a Bachelor of Arts in Applied Sciences, a Bachelor of Science in Industrial Engineering, a Master of Science in Manufacturing System Engineering, a Master of Business Administration in Management, a post-Master of Business Administration Graduate Certificate in Pharmaceutical Marketing and a Graduate Certificate in Pharmaceutical Manufacturing Practices.
He is also certified in Production and Inventory Management by APICS, has a Project Management Professional Certification from the Project Management Institute and has a Green Belt Six Sigma Certification from Villanova University.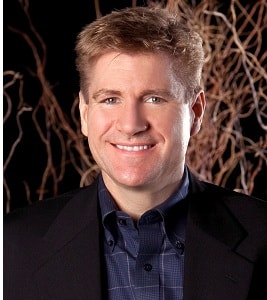 Brian Daleiden, Vice President of Industry Marketing at TraceLink
Brian is at the helm of TraceLink's thought leadership, global regulatory analysis, and market education programs which serve to inform and guide internal industry stakeholders about emerging and ongoing regulatory, business, and technical requirements. As head of the TraceLink Life Sciences Cloud Community, he is charged with building the company's global community network, bringing together thousands of key executives from across the global life sciences supply chain to discuss key issues and collaborate on transformative solutions through regular industry forums, workshops, and web events.
Prior to TraceLink, Daleiden was in charge of product and corporate marketing at SupplyScape Corp., a recognized leader in pharmaceutical supply chain security and integrity solutions. In addition, he has held marketing, product management, and software development leadership roles focused on the global manufacturing, process control, and supply chain space at Catalyst International, Rockwell Automation, and a number of startup companies.
Daleiden holds an MBA from Vanderbilt University's Owen Graduate School of Management and a Bachelor of Science degree from the University of Wisconsin. He has been a noted contributor to numerous journals and publications, is a regular speaker at industry events around the world, and currently sits on several steering committees and working groups devoted to standards and interoperability, including GS1, the Open Serialization Communication Standard (OPEN-SCS) Working Group., and the Healthcare Distribution Alliance Verification Router Task Force.
About TraceLink
TraceLink is the World's Largest Track and Trace Network for connecting the Life Sciences supply chain and eliminating counterfeit prescription drugs from the global marketplace. Leading businesses trust the TraceLink Life Sciences Cloud to deliver complete global connectivity, visibility and traceability of pharmaceuticals from ingredient to patient. A single point and click connection to the Life Sciences Cloud creates a supply chain control tower that delivers the information, insight and collaboration needed to improve performance and reduce risk across global supply, manufacturing and distribution operations. A winner of numerous industry awards including Deloitte's Technology Fast 500 (ranked number 149 in 2016), the Amazon AWS Global Start-Up Challenge Grand Prize, and the Edison Award for Innovation in Health Management, the Life Sciences Cloud is used by businesses across the globe to meet strategic goals in ensuring global compliance, fighting drug counterfeiting, improving on-time and in-full delivery, protecting product quality and reducing operational cost. For more information on TraceLink and our solutions, visit www.tracelink.com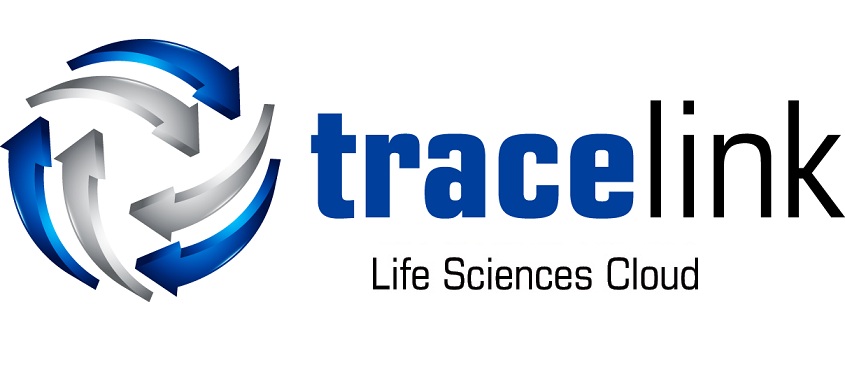 About Sharp
Sharp, part of UDG healthcare, is a global leader in contract packaging and clinical services. Operating from eight state-of-the-art facilities across the US and Europe, Sharp has built an international reputation for delivering cost-effective blister packaging, bottling, secondary assembly and labelling of injectable presentations, compliance packaging, formulation and manufacturing services, label design and printing. Sharp is also a world leader in 'Track and Trace' and serialisation services, with over nine years' experience in implementing serialized solutions for its pharma clients.