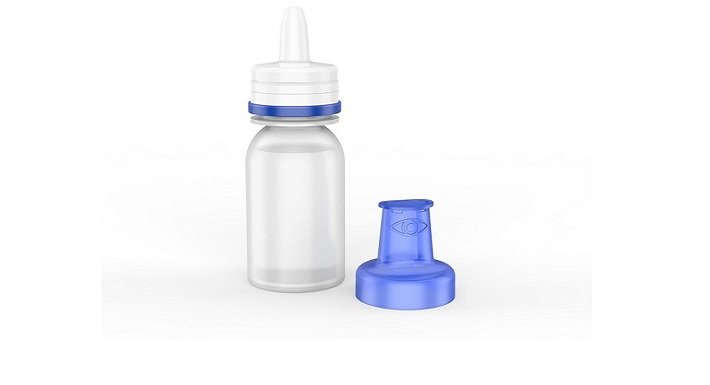 Ophthalmic health has become a growing concern for many reasons – expanding elderly population, air pollution and urban populations to name a few.
Not surprisingly, there's been a growth in products and therapies designed to help ophthalmic issues. In 2017, the global ophthalmic drug market revenue was US$24 billion (£19 billion).1  By2021, it's expected to be $28 billion, with retinal disorder, allergies, glaucoma and dry eye disease (DED) among the biggest categories fueling the growth. Chronic diseases that require the use of eye drops also are driving market expansion.
PRESERVATIVE-FREE PACKAGING
For years, ophthalmic medicines have been packaged using preservatives. This remains the case for a large portion of the U.S. market, but in Europe, preservative-free (PF) packaging is on the rise and common. Research suggests that medications containing preservatives can be harmful to the eye. For example, one study showed that, "benzalkonium chloride (BAK), a common preservative found in eye drops, has been associated with toxic effects including "dry eye" and trabecular meshwork degeneration.2"
In response, ophthalmic medications now require special labelling throughout Europe per new regulations. Patient preference for natural, organic and PF products is also driving the market for these medications. Still, most of the non-European, global market is comprised of preserved ophthalmic medications, primarily in the form of small, multidose squeeze bottles.
In some markets like the U.S. and parts of Europe, PF medications are delivered via single or unit dose packaging, which face a number of issues: high cost, commonly overfilled for a single use (often 90 microliters filled for a 30-microliter dose), excessive packaging, and many patients struggle to accurately dispense the medication. PF multidose systems are a substantial improvement over these unit-dose packs.
Silgan Dispensing's market research into the ophthalmic market revealed several trends:
rising consumer preferences for natural, organic or PF products;
the need for a more patient-friendly, precise, PF, multidose packaging solution;
and the global shift away from preservatives in ophthalmic medicines, particularly for chronic medications.
For most patients, standard eyedroppers pose a challenge. Who hasn't missed their eye when using one? Or wondered if the right amount actually reached their eye? Silgan Dispensing identified that patients desire control, both in how much medication is released and how it gets into their eyes. They also want precision, so that they know exactly how much medication they are dispensing, and they want the ability to release a single drop at a time.
Ophthalmologists also expressed this need, who requested more exact dosing for specific ailments, like glaucoma. Patients are also concerned with wasting medicine because of unintentional overdosing due to dripping, jetting or streaming.
THE DEVELOPMENT OF IRIDYA™
Silgan Dispensing coupled its market insights, engineering and design, and industry experience to create a solution that answers both the dosing concerns of ophthalmologists and the control desired by patients – Iridya™.
Iridya™ works very much like a standard eyedropper squeeze bottle. When holding the bottle upside down, the user squeezes with thumb and finger. With this pressure, the formulation is pushed towards the outlet valve below the tip's orifice. Increasing pressure also compresses the spring-loaded valve, allowing the formulation to flow. The valve closes immediately afterwards, as the squeeze force decreases, returning to its protected state, and preventing contamination. As liquid is forced out of the hermetically sealed system, air is also entering through the sterile air filter and back into the system for bottle venting. This innovative triple sealing and filtering technology prevents the liquid from flowing back into the system to keep the formulation contamination-free.
CONSUMER TESTING
During the development of Iridya™, the Silgan Dispensing team conducted consumer focus group testing3 to gauge consumers' preferences regarding a number of different product design elements currently available across the PR market. These focus groups included:
General discussion
Tactile testing, where participants provided feedback relative to the packaging as they physically examined and opened it.
Experiential testing, where participants dispensed drops into their eyes and gave feedback on control, aiming, force to actuate and ergonomics.
In each of the groups, it was evident that patients are looking for control – over both accurate dosing and how much product is dispensed. They also want a device that helps them target the eye correctly, delivering an accurate dose, one drop after one drop, without wasted product. This coincides with physicians' need for an easy-to-use device with precise dosing and anti-microbial integrity. Overall, consumers preferred a device designed to look and feel like a standard squeeze bottle, but with the benefits of preservative-free.
CONCLUSION
New PF multidose eye droppers like Iridya™ that improve drop control and precise dosing will continue to grow in prominence to meet correlating consumer and physician demands and preferences. Products that can deliver a better patient experience and improved patient care undoubtedly will increase their market share.
References
Vison Gain: Global Ophthalmic Drugs Market Forecast 2017-2027
Consumer focus group studies of Silgan Dispensing