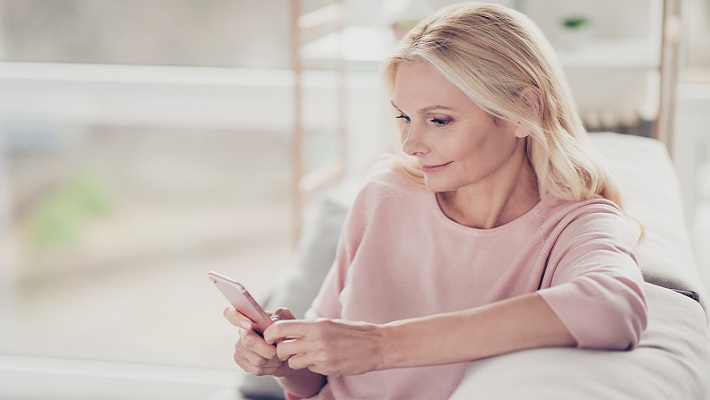 Over recent years, the rise of Electronic Clinical Outcome Assessments (eCOA) solutions has opened up a host of opportunities to researchers.
By allowing participants to easily submit information during a clinical trial via devices such as tablets, computers, handheld devices and mobile applications, researchers have been able to increase the quality of data captured, boost compliance and meet regulatory requirements.
While traditionally eCOA data has been captured via devices researchers provide to participants, more recently – due mainly to the widespread availability of technology that permeates our everyday lives – there has been an increase in the number of researchers seeking to design their trials around a Bring-Your-Own-Device (BYOD) strategy. Here, Bill Byrom from CRF Bracket, shares his thoughts on the approach and addresses some of the main concerns raised by the industry surrounding its use.
First, in a nutshell, what is BYOD?
Quite simply, BYOD allows study participants to submit study data using their own internet-enabled hardware, whether that be a smartphone, tablet, personal computer, laptop, etc. It can either be implemented via a web-based application or via an app-based application. Web-based applications allow patients and sites to connect using any internet-enabled device via a web browser to complete online versions of a particular patient-reported outcomes measure (PROM), whereas app-based BYOD allows trial teams to administer a vast range of PROMs on a patient's own smartphone or tablet device via a downloaded application.
There are other proven electronic ways to capture data, for example provisioned handheld devices (mobile phones) or tablets. Why should a sponsor 'risk it' with BYOD?
Yes, it is true that there are other proven methods, so it's easy to understand why researchers would want to stick with what they know works. But as personal technology adoption is increasing, BYOD brings a host of opportunities to make trial participation more convenient for patients.
A BYOD strategy is perceived to contribute significant advantages by reducing the time and cost associated with the traditional method of supplying patients with a dedicated handheld device. By eliminating the need to source, provision, and supply devices to the entire patient population, sponsors may be able to realise cost savings, particularly in large studies. Eliminating the need to store devices, as well as manage deliveries and returns may also reduce the burden, although we would always provide a number of provisioned devices to each site to ensure that patients without a suitable device, or unwilling to use their own, can still participate. In addition, there continues to be a trend in the industry towards creating more patient-centric trials. By implementing a BYOD approach, patients do not need to use, carry and keep a second handset charged while participating on the trial, making trial participation more convenient for them.  Using their own device may also reduce the need to train patients how to use it.
With all the above in mind, it's important that researchers familiarize themselves with all the eCOA modalities available, the scientific evidence supporting each, and the current regulatory thinking in order to be able to make an informed decision about which approach to take.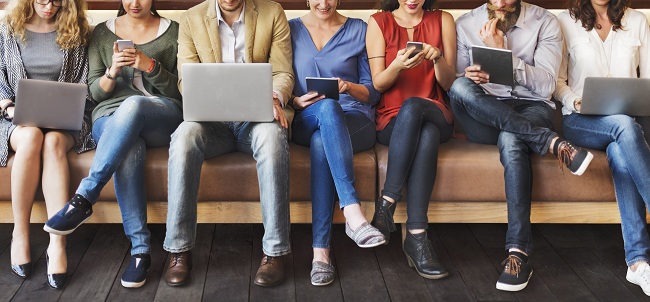 Many in the industry have voiced concerns about whether BYOD is a viable option, given the regulator's lack of official guidance on the method. With that in mind, what can researchers do to make sure the data they capture in a BYOD trial will be accepted?
While there is no official guidance from the regulatory bodies around BYOD trials, they have informally indicated they are open to the concept and recognize the benefits offered which might in crease convenience to patients in a clinical trial.That said, regulators have identified key areas that are important to take into consideration when implementing a BYOD approach.  One key focus is to minimize measurement errors, missing data and to optimise data integrity.
Researchers must take necessary steps to ensure that the display of validated instruments on screens of different sizes doesn't impact the original instrument's measurement properties. Even though this appears complex to demonstrate in a BYOD setting compared with other eCOA modalities, where devices patients will be using are unknown, there is growing evidence supporting migration equivalence when instruments are implemented electronically on screen-based formats. Some recent studies are demonstrating good measurement properties of PROMs migrated from paper to BYOD Possible loss of data is another important consideration.
This could happen for a number of reasons – patients upgrading to new devices mid-study, turning off in-app diary reminders, data plan restrictions etc. To address this, it's wise for researchers opting for a BYOD approach to allow for a certain quantity of provisioned handsets to ensure that patients without a suitable device (or unwilling to use their own device), or those changing to a device that is unsuitable mid-way through a study, can continue to collect their data.  Ensuring replacements can be supplied rapidly is important to limit missing data – as it is when replacing a lost or damaged provisioned device supplied to a patient in a non-BYOD study.
Finally, the BYOD app provider must ensure appropriate data security when operating with mobile devices owned by the patients themselves. A well-designed app downloaded onto a patient's phone can provide the same level of data security as a solution provided on a provisioned handset.

What advice would you give to sponsors considering a BYOD approach?
While increased device familiarity, cost savings on devices and improved accessibility for patients are just some of the benefits this methodology promises, it's important for study teams to evaluate these benefits against the unique characteristics of each study before deciding whether it is the preferred approach.
My advice would be to speak to the experts. An eCOA specialist will be able to present current scientific evidence and regulatory thinking to ensure a suitable option is put in place.
Finally, do you think there is a future for BYOD?
Absolutely. Despite the perceived issues surrounding its use, many in the industry are already seeing the benefits it can bring. In fact, we expect to see new drug applications containing PRO data collected using BYOD to be submitted to regulatory bodies in the very near future, and this will provide a clear indication of the acceptability of submission data collected in this way.
In studies where BYOD provides an appropriate option, early-adopters have realised that most perceived concerns raised can be mitigated. For example, I would suggest that most BYOD studies are likely to be supported by a partial provisioning strategy in order to overcome the unavailability of device ownership by all potential study participants.
So while decisions between a BYOD and full provisioning strategy should continue to be made on a case-by-case basis, as the industry continues its drive to make trial participation and the collection of robust clinical outcome data more convenient and patient-centric, we would expect to see the use of BYOD continue to rise.