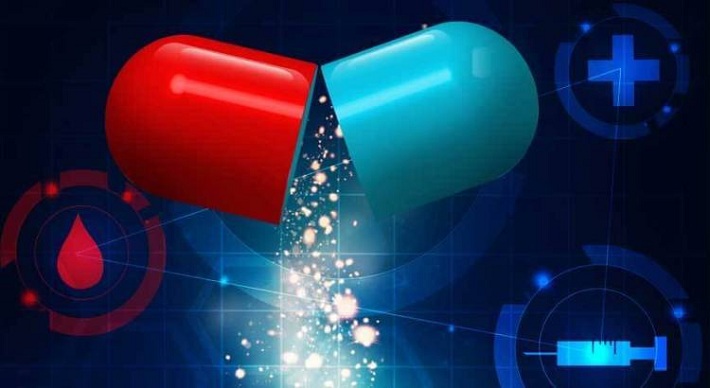 Now that serialization is the pharma supply chain's established reality, it's time to accelerate the return on the capital invested in compliance solutions.
The "what's next?" question has been on the minds of many in the industry, including leading pharmaceutical supply chain professionals attending FutureLink this year, taking place in Barcelona on 13 &14 of June and in Nashville on 3 & 4, October.

A survey conducted by TraceLink revealed a number of top-line imperatives now that the Drug Supply Chain Security Act (DSCSA) is in full swing; including the potential efficiencies that stem from an end-to-end digital response to recalls.
Here, David Greenberg, Healthcare Practice Director at TraceLinkdiscusses how improved visibility into end-to-end drug supply chains enabled by serialized data can be used to digitalize and improve product recalls, ultimately improving patient safety.
The future of drug recalls: improved visibility and execution
Manufacturers, distributors, pharmacies and healthcare systems are anticipating that serialization will enable significant supply chain visibility improvements, including how product recalls are initiated, communicated, and resolved.Currently, processing recalls is an incredibly labor and resource-intensive process that rarely yields 100% recovery of affected product.  Few manufacturers have direct, accurate insight into where their products travel within the supply chain, and through which partners' hands they've passed. According to some estimates, on average, it takes 5 hours to respond to one recall, with an associated labor and lost productivity cost of $100 per hour. Every year, between 130-270 million person-hours are spent on recall processing and administration, which results in a multi-billion dollar cost that the pharmaceutical industry must bear.
In a TraceLink survey (a full report of thesurvey findings is available online), more than 100 pharma industry professionals were asked about their challenges and concerns when it came to recalls and what they were looking for in a digital solution.
Overall, 76% of respondents said greater precision in targeting recall notifications and affected products was the biggest benefit of a digital recall solution. Manufacturers and distributors prioritized the ability to target notifications with greater precision, while pharmacies and healthcare systems hope to use recall data to identify, locate, and remove affected product more quickly. The identification of affected drugs and efficient and consistent communication across the supply chain will reduce the unnecessary return of good products.
42% of participants said that digital communication of recall information upstream and downstream would be the greatest benefit and 40% wanted real-time insights into notification receipts and execution progress.
The desire for these capabilities directly correlates with the areas where current recall processes fail; a lack of visibility into the status and progress of a recall was cited as the biggest concern for companies, with 58% of respondents saying as much. This was most prominent among manufacturers, which must report on the effectiveness of a recall to government agencies.
The lack of visibility cited by the respondentscovers a broad sub-set of concerns with manual drug recall processes, which limits the ability of manufacturers to:
Identify entities beyond the direct customers that may have the product
Send digital communication to all potential product customers
Receive digital communication from all customers on the acknowledgement about the recall, having the current recall product in inventory or the removal of recalled product from inventory
Monitor a sub recall in progress
57% of the participants also said that manual processes and delays in executing recall notification processes were among the biggest problems related to current recall processes and 51% stated that they currently receive recall notifications via faxes or physical letters.
Digital Recalls
A fully digitalized recall process and the elimination of paper- based communication would improve patient safety enabling real-time response and accurate targeting of recall notices. More specifically, a digitalized process would:
1.    Enable manufacturers todigitally create recall notifications and communicate them quickly downstream, resulting in faster removal of impacted product from stock
2.    Allow wholesalers and dispensers to receive targeted electronic notifications from upstream partners based on actual product movement and purchase history
3.    Ensure recipients of impacted product beyond direct trade partners are reached
4.    Provide ongoing progress on any given recall via digital insights
Digital recalls ease alert fatigue by preventingblanketing every supply chain player with recall notifications for products they did not receive or purchase, decreases recall closeout time and negates the manual follow-up required to locate product and record responses. Ultimately, this reduces recall management time and associated costs while increasing operational efficiency.
Conclusion
The data generated and accumulated through serialization is the driving force behind new approaches to some of the pharmaceutical industry's biggest challenges – improving the recall process is one such area. Companies that recognize the potential in serialized data to improve operations and inform business strategies will have a clear competitive advantage in the global marketplace.
FutureLink: Barcelona and Nashville
Digital recalls will be one of the many topics discussed and analysed at the cross-supply chain FutureLink events this year, taking place in Barcelona, 12&13 June and in Nashville, 3 &4 October, 2019. The event will see leaders from across the life sciences industry gather in Europe and the U.S. to explore how to leverage their serialization investments to collaborate with their supply chain partners, improve efficiencies and operations and ultimately, deliver pharmaceutical products on time, every time, and safely to patients, through a digital network platform. For more information on both FutureLink events this year, please visit https://www.tracelink.com/futurelink