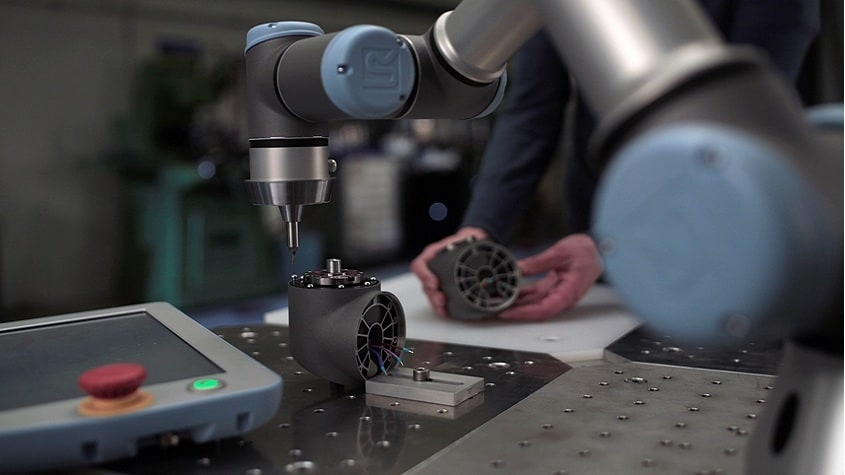 Automation has expanded its base in various sectors of the manufacturing industry and the application of robotics is gaining wide acceptance in well – defined processes like the FMCG industry, automotive, healthcare industry, pharma industry, etc. Even with the inclusion of latest technological advancements, the pharmaceutical industry faces a few issues.
As the commercial environment is getting harsher, the healthcare payers impose new-cost constraints on healthcare providers who scrutinize the value medicines offer, much more carefully. This leads to a sharp rise in the customer expectations for newer therapies, which are economically better than existing alternatives, while being medically superior.
The industry output has remained at a stable level for the past decade. Using the same discovering and developing processes, there's little reason to think its productivity will suddenly soar. Lastly, the prevailing management culture, mental models and strategies on which the industry relies are traditional, even though they've been eclipsed by innovative ways of doing business, leaving a huge margin for human error.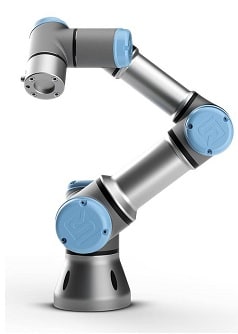 Automation improves compliance and minimizes deviations by connecting instruments to electronic systems, so users don't have to manually enter data. Cloud- based software, with appropriate security protocols can be adopted to facilitate integration and automation. This reduces the paper work of the companies, making data manageable.
The other benefits of automation include efficiency, saving workers from hazardous environments or repetitive tasks, reducing training overhead, eliminating human error, increasing repeatability, reproducibility, and in clean-rooms, removing the potential for human contamination.
Robots, as are being introduced into every industry, the pharmaceutical industry too has begun adopting robotics in production and distribution. A study by the Association for Packaging and Processing Technologies (PMMI) found that robots are expected to handle 34% of primary pharmaceutical packaging operations in USA in 2018, compared with 21% in 2013. An increase in the use of robots is seen in dispensing, sorting, kit assembly, and light machine-tending as well as in more traditional applications associated with packaging. The global use of robotics in the Pharma sector has invariably increased in the past couple of years. The latest technology in the robotics sector, Collaborative Robots or cobots, in line with Industry 4.0 is redefining automation in the pharma industry.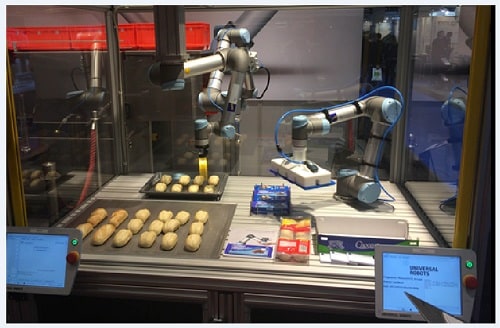 Collaborative robotic arms or cobots are designed to meet the pharma industry's specifications for accuracy, precision and hygiene. Robotics in the pharmaceutical industry is performing a wide range of tasks: from packaging of medical devices and implants as well as assisting in surgeries. The robot arms can be used for mixing, counting, dispensing and inspection to deliver consistent results for business-critical products. They can also be used for sterile handling and assembly of the small, delicate parts that are used in prosthetics, implants and medical devices. These robotic arms can also be incorporated into the processes so that engineers could easily adapt the software to the specific needs of the drugs and the required tasks. The easy programming, installation and collaborative nature of the industrial robot arms allow them to work side-by-side with the workforce for the production of efficient, high-quality medicines.
Automation has been an indispensable part of the Indian manufacturing industry for decades now and has seen remarkable improvements in the efficiency and productivity of the industry.
With recent technological developments, robots are venturing into the healthcare industry with careful manual supervision. Robotic medical assistants monitor patient vital statistics and alert nurses when there is a need for human presence, allowing a nurse to monitor multiple patients simultaneously. Robots have also started assisting surgeons, which allow the surgeons greater precision and a higher success rate with their operations.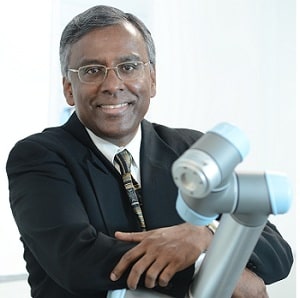 Robots also prepare and dispense medications in pharmacological labs. There are also "gears and wires" robotic assistants that help paraplegics move and administer physical therapy. Physiotherapy treatments are widely applied to help restore movement and functions to individuals who have been affected by injury, illness or disability. Traditionally, many physiotherapy treatments have been performed manually by physiotherapists who repeat the treatments regularly – usually on a daily basis – for a prescribed number of weeks to mobilize joints and soft tissues.
In the last couple of years, the healthcare institutions have been experimenting with collaborative robots all over the globe; be it for assisting surgeons, dentists or other hospital staff to make their work easier. Collaborative robots have also been assisting health professionals with rehabilitation of bed-ridden patients in Denmark; that provides patients with the best possible care to help them recover quickly. Thus, cobots have stepped into the healthcare industry as well to assist doctors and patients.
According to IBEF, the domestic Indian pharmaceutical industry is expected to reach nearly $ 55 billion in 2020. It is evident that a lot of internal factors are responsible for the growing Indian pharmaceutical industry. There are more than 200 companies' medicines for the largest population in the world which adds to the prevailing competition on the domestic front. The Indian Pharma industry is a success story in developing countries because within a span of 3 decades, India has become one of the world's largest manufacturers of medicines.
The past decade has seen a change in the mindset of most pharmaceutical companies and a digital wave has swept the $36 billion Indian pharmaceutical Industry. The industry is now keen in adopting technology in every aspect of their operations.
Thus, the incorporation of collaborative robots will be a timely introduction to revolutionize the Indian Pharma industry which will bring optimization of processes, reduce waste, improve yield in production, with higher efficiency and precision. The functions that have already embraced automation will continue to prevail with incremental improvements from the normal cycle of technological innovation. Areas that are likely to witness quantum leaps will be in the integration between development work and manufacturing, efficiency and optimum utilization of robotics in the industry.
About Universal Robots
Universal Robots (A Danish company, headquartered in Odense, Denmark) who are the pioneers in the manufacturing of advanced, user-friendly and light industrial, Collaborative Robotic arms (Cobot). These Collaborative Robots safely work alongside humans, and more as a "worker's assistant" or "third arm" or "helping hand" or "portable tool" which traditional industrial robots cannot be used as.
The company has a network of 200 distributors in 50 countries. The company is dedicated to bring in safe, flexible and easy to use 6 axis industrial robotic arms to business of every size, all over the world. Universal Robots develop industrial collaborative robot arms that automate and streamline repetitive industrial processes. This approach enables production departments to assign their staff members more enjoyable tasks – creating jobs that provide them with new challenges that add value to the company.
Collaborative_universal_robots robots / cobots help in creating, not losing jobs. Instead of replacing human and causing job loss, collaborative robots helps companies in expanding operations, thereby creating job opportunities. Cobots help companies to expand multi-fold, thus creating jobs and many more opportunities at supervision roles.
Their major markets are Automotive industry followed by FMCG, Electronics, Education and R&D Centres. Since the first robot was launched in 2008, the company has experienced considerable growth with the user-friendly robots now sold in more than 50 countries worldwide. For more information about the company, please visit the following links  www.universal-robots.com