Pharmintech Exhibition, the international fair organised every three years by Bologna Fiere Group, dedicated to technologies for Life Science industries, will be held in Bologna from 10 to 12 April 2019.
The spotlights will be on the entire supply chain of the pharmaceutical industry - and related sectors such as biotech, medical devices, personal care and nutrition - and on the markets for production, packaging, distribution and traceability technologies and on the most innovative automation and digital solutions for the industry.

An international overview of a highly complex scientific and technological sector where data collection and analysis make the difference. Pharmintech Monitor, the Observatory of Pharmintech Exhibition has been developed to provide a broad and documented overview and to offer interesting insights and forecasts for the world of Life Sciences.

A pool of experts and analysts, in collaboration with the UCIMA Study Centre, is responsible for studying the markets of reference of the different countries, offering privileged points of view based on economic data, statistics and sectoral studies.

The new website www.pharmintech.it not only provides access to constantly updated information, news and studies but also offers a section dedicated to Pharmintech Monitor, through which, with a simple email, you can get in direct contact with the researchers of the UCIMA Study Centre to obtain details and in-depth information on the published data and on the countries analysed.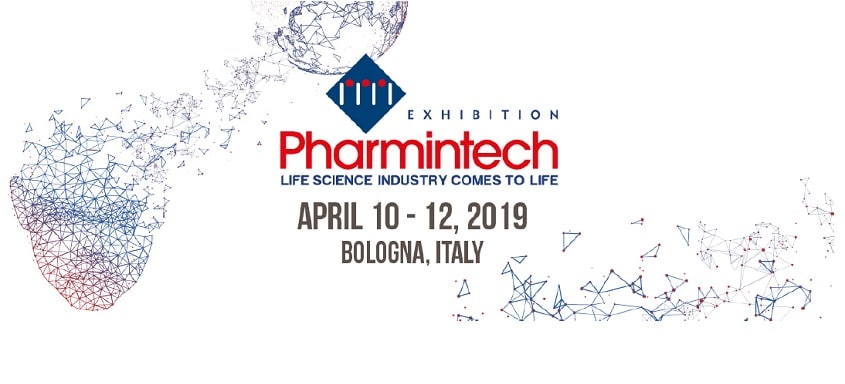 Previews reveal that - after satisfactory growth rates in the 2014-2016 period, 2017 suffered from a global slowdown. Nevertheless, high performances were recorded in some specific markets.

Pharmintech Monitor is not merely a static picture of the industry situation. In fact, the data collected and processed shows a positive outlook for the four-year period 2018-2021, with an average forecast of 3.5 growth rate, globally.

The data produced by Pharmintech Monitor will be included in a detailed report that will be presented at the opening event of Pharmintech Exhibition on Wednesday 10 April 2019.

PHARMINTECH Pharmintech is the international exhibition of reference for the Life Science sector, organised by Bologna Fiere. The 5th edition of the exhibition, held in 2016, saw the participation of over 300 exhibitors representing the entire supply chain.

BOLOGNA HEALTH WEEK
Pharmintech Exhibition strategically takes place in conjunction with Cosmofarma – from 12 to 14 April – offering visitors a 360° overview of the manufacturing and distribution system.

The Bologna Health Week, from 10 to 14 April, sponsored by Federfarma Bologna and the Bologna council, involves citizens with campaigns to promote prevention and screening: everyone will in fact have the possibility of taking certain tests at special conditions in the main pharmacies in Bologna and the province. For further information, www.pharmintech.it