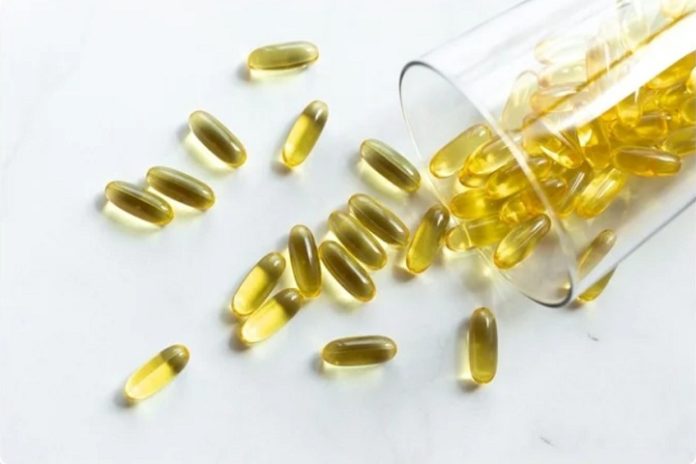 Nutrify Today, India's first and only nutraceuticals i2C (ideas to commercialization) platform has been engaging and empowering the responsible nutrition industry through knowledge, connections, and counsel.
The food and nutrition industry are evolving rapidly. Covid-19 has triggered many changes in our lifestyle patterns and one among them is our relationship with the food we consume. People have started accepting the actuality of the current situation and have started accepting food as a fundamental source towards building a holistic life, good health and prevention of health issues. Indeed, personalized nutrition will emerge as a topic of significance in coming years
Critical Nutraceuticals Tech Developments:
In the Nutrify Today Tech-Nutra study, 26% of the nutra-tech respondents believe that personalization of nutrition will be more prevalent over the next three years. Precision molecular measurement would be more accurate and well timed. Additionally, precise dosages of specific ingredients would be accessible as per 12% responses. Personalized profiling of the individuals will be easily accessible.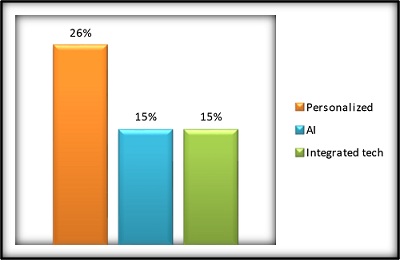 In line with current technological advancements, around 15% of nutraceuticals thought leaders opined that Artificial Intelligence will play a vital role in creating changes in upgrading approaches. Data driven methods will be adopted and customization will form a part of the new trend. AI and data will further help personalize nutrition integrating into the food matrix as per individual needs. An integrated tech system will help in establishing a single formulation. Generation of nutrition data will be a long-term recurring process for analytics and research experiments.About 15% of the respondents, however,believe that tech-integration in nutraceuticals will not impact or shape the industry in the near future.
Some other finds of the whitepaper were that sports-tech and nutritional science would amalgamate to create a new stream of experiments leading to enhanced business opportunities and research. The other areas of research will be bio availability tech, nano encapsulation tech and liquid encapsulation tech which will make nutraceuticals exciting in the near future. Agriculture sector would also benefit extensively from precision nutrition with a surge in produce yield and value. Synthetic biology, congealed spray dry tech, 3D printing, nutria-genetics, omni bead tech, and ultrasol tech would be other technologies that will drive the future of nutraceuticals.
Leading Innovation Geo-economies:
United States, China, Israel, and India will be the leading tech-innovators in nutraceuticals felt the respondents of the study. Among the European countries Switzerland, Italy and Germany will make an impact as well as per the study.
44% of the surveyed responses have pegged their Innovation Index on USA while 24% believe India will emerge as a leading Innovator. China and Israel are also expected to be in the forefront as per the 17% and 14% responses respectively.
Precision nutrition
The nutra–tech and nutraceuticals businesses will evolve as a science driven industry rather than just remaining as a marketing function of an organization. Real time definition of consumer needs will become more prevalent in the future making consumption easier.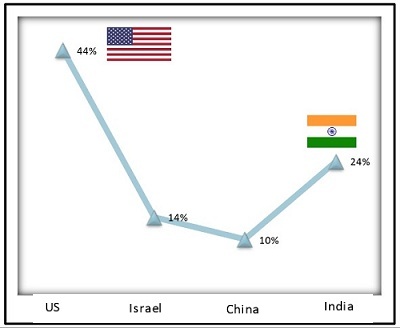 There respondents felt that there will be modifications from a generic recommendation to true precision nutraceuticals. Thus, precision nutrition will gain global significance in near future. The physical status of the individuals will be the key decision maker of the diet and nutrient recommendations. Preservation of nutrients and bioactive compounds will become increasingly essential. The shelf-life of the end products will sharply increase as will transparency in business, faster NPDs, accurate market analyses will help companies for market penetration and convince consumers.
Nutritious crops rather than high yield crop will replace the requirement in the agriculture sector, which is the backend integration for the Nutra industry. Future proteins will be more environment-friendly and will reduce the dependence on animal proteins, thereby focusing on sustainability modes of procuring and manufacturing nutra drugs.
Commercial Availability and costing
60% of the nutraceuticals industry leaders believe that the nutrition products are it's already available and popular.
The existing technologies will be convalescent with time and improvements will remain a constant feature.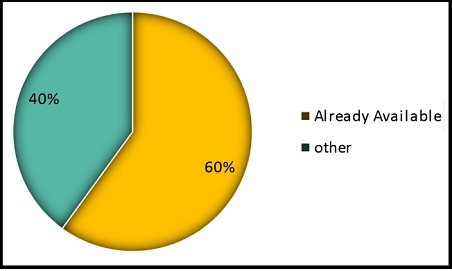 Automation of technologies are undergoing major innovations are in the coming years these processes will turn cheaper with readily available solutions. These steps will require significant investments to leverage the resources. It is difficult to predict the actual costing but the initials funds would be high for sure and eventually reduce with varying stages.
Challenges in the nutraceuticals industry:It is anticipated that the journey of Nutra-tech development will not be a smooth one,with challenges to be faced like every industry. Industry leaders identified a set of challenges that the nutrition industry needs to find solution to. Following are some that needs to be noted:
The need for investments due to high development costs which proportionally also involves the cost of industry transformation
Lack of skilled workforce with scientific background-Need for global regulatory frameworks and policies with time to time change in policies that can support the the customizations of the industry across the globe
Investing in data privacy to avoid any kind of data breach, mis use of information, patent infringement policies and industry specific legal counsel
Availability of scientific proofs and validation with transparent progression of tech innovation
About Nutrify Today:
Nutrify Today is a platform to empower responsible nutrition businesses and shape the growth of the nutraceuticals industry. It encourages convergence of technologies to bring in robustness to industry and bring convenience to end-user. Nutrify Today is an Idea-To-Commercialization platform that engages with the industry by connecting businesses and knowledge sharing.