A look at how pharmaceutical manufacturers can benefit from the use of dynamic checkweighing technology to comply with international standards, increase process safety, productivity and process control.
The need for pharmaceutical manufacturers to rely on technological advancements has never been greater. Stringent regulatory requirements with regard to product safety are evolving constantly, and with pressure on costs continuing to grow manufacturers must look to dynamic production equipment to ensure lines are running optimally and producing safe, compliant products.
The blockbuster era is drawing to a close and shorter runs and batch sizes are becoming commonplace, largely due to growth in emerging markets and the increased demand which this brings for a wide range of pharma products. This demand has shifted the focus somewhat, from production speeds to the ability to effect fast and efficient product changeovers and start-ups. One constant remains, however – products entering the supply chain must be 100% safe for patient use.
Pharmaceutical manufacturers have patient safety in mind rst and foremost, but they must also focus on protecting their own brand reputations and the effect that a negative incident could have on the entire industry. Unsatisfactory products, such as incomplete packages for example, should never reach patients and must therefore be reliably rejected from the production process. This is where systems such as check weighers are invaluable. The industry relies on trust, and to protect that trust requires manufacturing processes to be safe,efficient and of course compliant.
Compliance, qualification & validation
A checkweigher effectively acts as an inspector on a production line,seeking out incomplete packages or packages with open aps, for example, to help manufacturers to operate in accordance with regulatory frameworks such as Good Manufacturing Practices (GMP).
GMP can be said to dene the rules for safe and effective manufacturing of pharmaceutical products, and the principles of equipment implementation and validation can be defined as follows:
Equipment Design – Weighing equipment should be designed for its intended use, should prevent contamination of the drug product and facilitate easy cleaning
Equipment Selection – The manufacturer needs to select the right equipment with suitable weighing ranges and accuracy to meet the dened process tolerance
Equipment Calibration – Weighing equipment should be calibrated according to written procedures and established schedules
Qualification and Validation –Weighing systems need to be qualied and weighing processes must be validated to document conformance with defined specifications
Validation of Computerised Systems – Advanced weighing systems based on computer hardware and software need to comply with specific regulations for computerised systems.
The responsibility to design the production process and quality programs lies rmly with the manufacturer and non-compliance can have severe consequences.The FDA (US Food & D rug Agency), for example, will first inspect a facility and communicate any concerns it may have in a list of inspectional observations. If a manufacturer fails to respond satisfactorily a warning letter will be issued – from which time the manufacturer typically has three weeks to take correctional action.
Should the FDA's concerns still not be satisfied after this time, fines can be levied, operations halted, batches recalled and, in the most severe cases, they may prosecute.For the equipment manufacturer, it must be able to demonstrate to the inspecting agency that its processes have been understood and quality requirements have been met. A User Requirement Specification (URS) must be prepared by the pharma manufacturer ahead of equipment qualification, to identify every requirement related to the product, and the supplier responds with a Functional Design Specification (FDS). This details how the supplier plans to meet all of the user's requirements.
There follows a qualification process that must offer complete documentation that follows best practices. The International Council for Harmonisation of Technical Requirements for Pharmaceuticals for Human Use (IHC) stipulates that qualification of equipment should cover design, installation,operation and performance, to ensure the checkweigher is entirely t-for-purpose. The entire process can then be validated, reducing the risk of potential nes that may result from non-compliance. The responsibility to design the production process and quality programs lies firmly with the manufacturer and non-compliance can have severe consequences. The FDA (US Food & Drug Agency), for example, will rst inspect a facility and communicate any concerns it may have in a list of inspectional observations.
The importance of reliable testing procedures and the traceability of process change
As with any system that features precision components, regular testing to ensure accuracy is vital.Many pharmaceutical manufacturers verify checkweigher functionality outside of normal production processes, with the results recorded manually on a separate document. This method of testing has several pitfalls, in that it is very labour intensive, causes operational downtime and relies on operators to test consistently in order to achieve reliable results.
Dynamic checkweighers on the market today are capable of performing In-Process Tests, which reduce the risk of errors during testing procedures. They can be highly flexible in order to adapt to customer requirements, generate reports automatically for each test scenario and most importantly do not require any shutdown of the production line. Easy-to-use user interfaces use screen prompts to guide operators through the complete procedure, recording the results which can then be saved and printed if necessary.
In order to monitor process changes, a local audit trail can operate in the background to monitor any changes made to the system. This is in compliance with 21 CFR Part 11 requirements,which specify that access to electronic systems is limited to authorised users, audit trails must be secure, computer-generated and time-stamped to record the date and time of operator entries and actions that create, modify, or delete electronic records. No record changes can be overwritten, and records must be retrievable for a specified period established for electronic records. The local audit trail records an index for each separate entry,which includes date/time stamp,user-ID, modification area, the modified parameter detail name, the old and new parameter values and, if required, an explanation for the parameter changes. All information can be easily integrated into a centralized database if required.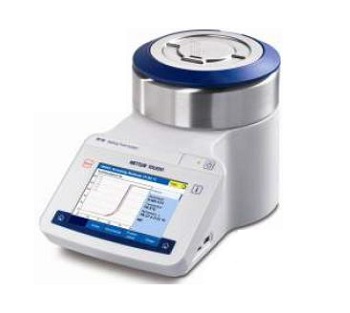 Optimising process control 
In order to optimise process control it is possible to use statistics to improve process performance by studying variation and its source. By using control charts, manufacturers can detect process variation and therefore drive process improvements. This gives them the potential to avoid production of products that do not meet requirements satisfactorily.By making process improvements,more consistent performance can be achieved at a lower cost and at a higher effective capacity.
Monitoring characteristics that have a continuous scale and can be measured, such as weight or volume, is an important element of control charts for variables. When a pill bottle is inspected, for example,the variable being monitored is measured and recorded. Samples of the product being produced would be taken and weighed and the mean and standard deviation monitored. If control limits are breached, the process is halted and operators then attempt to identify and correct the issue.
Using Statistical Process Control (SPC) allows manufacturers to understand when a process should be adjusted or left to run. SPC recognises the importance of controlling variation, rather than individual measurements, and accepts the fact that some level of random variation will always exist in a process. SPC is used to determine what amount of variation is common, and uses a control chart to show whether sample data falls out of normal range.
Upper and lower control limits can be set from assignable variation and the production process monitored to ensure the variation stays within that range. This is known as process variation. "Assignable causes of variation" is another form of variation, where the cause can be identied precisely and eliminated. A machine in need of repair is an example of assignable variation.
Product Handling
In order to maintain process safety there are a number of elements that must be operating correctly with regard to checkweighing. The way in which products are transferred to the checkweigher and then back onto the production line is a good example, as any unnecessary movement of the product during weighing will have a direct effect on the accuracy of the measurement. In some instances check weighers will need to be installed away from areas where vibrations or mechanical shock could occur, as this could also be detrimental.
The position of packages is also an important element to consider. For example, askew packs are likely to cause product backup in downstream machinery and are therefore rejected by the check weigher. Off-centre, or eccentric, packages as well as products that are not spaced correctly can also transfer differently to the system,which can compromise weighing performance. Transfer units consisting of top and bottom conveyors, side grip belts and timing worms can assist with consistent spacing, which also helps to provide smoother transfers to the check weigher. Ensuring that every package is presented to the weigher in the best possible way is vital, so that in terms of technical challenges 90% of check weighing comes down to good package handling at high throughput.
From a production perspective, the checkweigher can also protect downstream equipment from unnecessary damage. Cartoners occasionally do not close aps on packs correctly, which can then become entangled with guide rails or other hardware, therefore failure to ensure process safety has the potential to be very costly.
Working with an expert partner to ensure your processes are safe, efficient and compliant is essential in the pharmaceutical industry and check weighers have a very necessary role to play. Achieving the correct weight in th is industry means meeting the legal requirements for weights and measures, for example, while rejecting products that have missing components could save lives. A medical kit could be needed in a time-critical situation, and if a component is missing the ramifications could be severe.
The importance of selecting competent suppliers cannot be stressed enough. Ensure your suppliers are up to the minute in their regulatory knowledge, can demonstrate proven efficiency and have the know-how to integrate systems into existing production facilities. By taking the time to select the correct partner your processes can be protected – as well as your reputation and that of your clients.