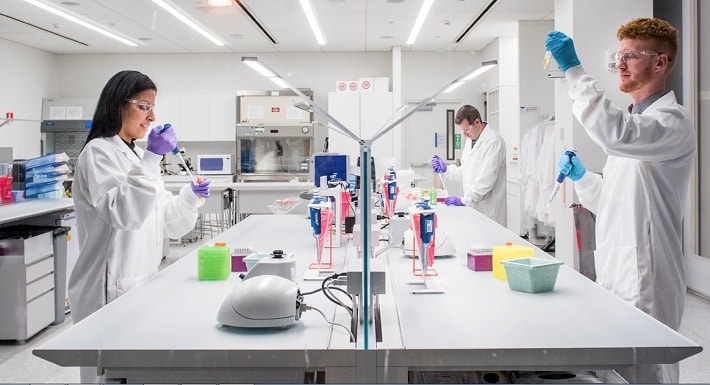 AveXis, a gene therapy company developing treatments for rare and life-threatening neurological diseases that Novartis bought in an $8.7 billion deal, will be creating 200 jobs as it expands its manufacturing center in Durham County, North Carolina.
The new center was first announced last year in May. AveXis will invest an additional $60 million in the facility.
A Novartis company headquartered in Bannockburn, Illinois, AveXis' initial product candidate, AVXS-101, now known as Zolgensma is an investigational gene replacement therapy for the treatment of spinal muscular atrophy Type 1.
The North Carolina Department of Commerce and the Economic Development Partnership of N.C. led the state's support for the company's expansion.
AveXis will create a variety of positions in Durham County, including scientists, engineers, analysts, manufacturing and operations personnel.
AveXis' expansion in Durham County will be facilitated, in part, by a Job Development Investment Grant (JDIG) approved by the state's Economic Investment Committee. Over the course of the 12-year term of this grant, the project will grow the state's economy by an estimated $1.3 billion. U
Because AveXis chose to expand in Durham County, classified by the state's economic tier system as Tier 3, the company's JDIG agreement also calls for moving as much as $483,000 into the state's Industrial Development Fund – Utility Account. The Utility Account helps rural communities finance necessary infrastructure upgrades to attract future business.