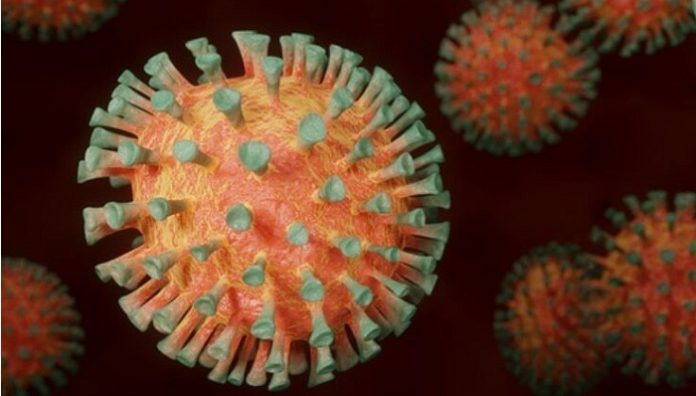 Veeva Systems and Bioforum announced their collaboration with RedHill Biopharma Ltd. on a global Phase 2/3 clinical study evaluating opaganib (Yeliva®, ABC294640),1 a first-in-class, orally-administered, sphingosine kinase-2 (SK2) selective inhibitor, in patients hospitalized with severe COVID-19 pneumonia requiring treatment with supplemental oxygen.
The opaganib Phase 2/3 study is set to enroll up to 270 patients in up to 40 clinical sites around the world and collect broad and rigorous data in a short amount of time. To support the study, RedHill has adopted Veeva Vault CDMS, a modern cloud platform for electronic data capture (EDC), coding, data cleaning, and reporting. Vault CDMS provides RedHill with a flexible EDC that simplifies and streamlines processes for building and deploying clinical studies. Bioforum, a global data-focused contract research organization (CRO) and a certified Veeva partner, has been selected by RedHill, a long-time client, to implement and configure Vault CDMS for this COVID-19 study.
With its unique dual anti-inflammatory and anti-viral mechanisms, opaganib has the potential to inhibit the key drivers of disease progression and address the serious unmet medical need for safe, effective, and life-saving treatments for patients with severe COVID-19," said Aida Bibliowicz, vice president of clinical affairs at RedHill. "Our immediate goal is to compile clinical data as early as the fourth quarter of 2020 to support potential applications for emergency use authorizations of opaganib. As such, efficiency in our studies and the quality and integrity of our trial data is absolutely critical, and we are pleased to partner with Bioforum and Veeva to help ensure this."
Vault CDMS enables trial sponsors and their CRO partners to manage studies collaboratively from build through execution. Veeva Vault EDC, part of Vault CDMS, provides an intuitive interface for capturing trial data and is designed for flexibility, enabling teams to create study builds faster and make mid-study changes with no downtime.
"RedHill's opaganib is an exciting, needed drug candidate to overcome the pandemic," said Henry Levy, general manager, Vault CDMS, sites and patients at Veeva Systems. "We're thrilled that our technology and partnership with Bioforum are helping to drive innovation and look forward to working alongside RedHill in advancing this important treatment with the potential to save lives and improve the health of COVID-19 patients."
Bioforum's co-founder and president Amir Malka added: "We're proud to be contributing to this important COVID-19 study. This continues our long-term partnership with RedHill, supporting their efforts to rapidly advance global clinical development programs and deliver therapies that make a meaningful difference in patients' lives. We're confident that together with Veeva, we can help clients like RedHill improve efficiencies in all stages of clinical development — from study design and start-up through execution and submission."
About RedHill Biopharma
RedHill Biopharma Ltd. is a specialty biopharmaceutical company primarily focused on gastrointestinal diseases. RedHill promotes the gastrointestinal drugs, Movantik® for opioid-induced constipation in adults,i Talicia® for the treatment of Helicobacter pylori (H. pylori) infection in adults,ii and Aemcolo® for the treatment of travelers' diarrhea in adults.iii RedHill's key clinical late-stage development programs include: (i) RHB-204, with a planned pivotal Phase 3 study for pulmonary nontuberculous mycobacteria (NTM) infections; (ii) opaganib (Yeliva®), a first-in-class SK2 selective inhibitor targeting multiple indications with a Phase 2/3 program for COVID-19 and Phase 2 studies for prostate cancer and cholangiocarcinoma ongoing; (iii) RHB-104, with positive results from a first Phase 3 study for Crohn's disease; (iv) RHB-102 (Bekinda®), with positive results from a Phase 3 study for acute gastroenteritis and gastritis, and positive results from a Phase 2 study for IBS-D; (v) RHB-107, a Phase 2-stage first-in-class, serine protease inhibitor, targeting cancer and inflammatory gastrointestinal diseases and is also being evaluated for COVID-19 and (vi) RHB-106, an encapsulated bowel preparation.
About Bioforum the Data Masters
Bioforum is a data-focused contract research organization (CRO), serving clients worldwide in optimizing the collection, standardization, and reporting of clinical research data. We strive to consistently improve and innovate data processes, enabling the most efficient data submissions for our clients across the life sciences industry worldwide. From our offices in Israel, the U.S., Australia, and South Africa, our multidisciplinary team provides in-depth expertise and delivers high-quality solutions, including medical writing, data management, clinical programming, biostatistics, and pharmacovigilance.