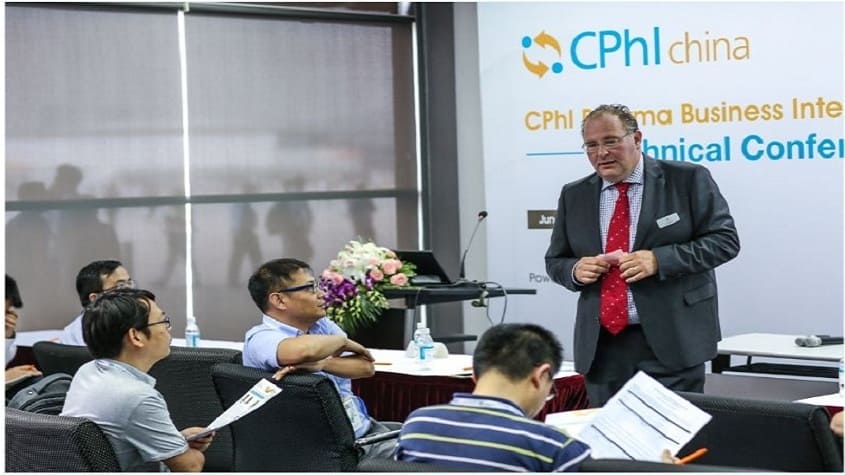 P-MEC China, CPHI china , UBM Sinoexpo,CCCMHPIE,Chinese pharmaceutical market development,Asia's largest pharma event CPhI and P-MEC China, organised by UBM EMEA, UBM Sinoexpo and China Chamber of Commerce for Import & Export of Medicines & Health Products (CCCMHPIE), closed in June 2017 with a very successful show, reporting positive outlook for further Chinese pharmaceutical market development.
Since 2016 CPhI China has experienced a 14% growth in overall visits and a 12% growth in overseas visits – a remarkable achievement for a mature market with 17 pervious editions behind it.
The event, featuring 2,800+exhibiting companies covering the entire supply chain, acts as an accurate barometer of the industry's overall growth patterns and future developments. Two major trends to emerge from Asia's largest pharma event were the increased interest and promotion of 'intelligent manufacturing' systemsas well as 'green manufacturing' approaches.
The former emphasised a rapid shift within China'sindustry towards advanced facilities and product classes. However, the latter is a particularly notable change in light of the country's general reputation,and the first ever "China Pharma Environmental Forum" was an integral feature of this year's exhibition.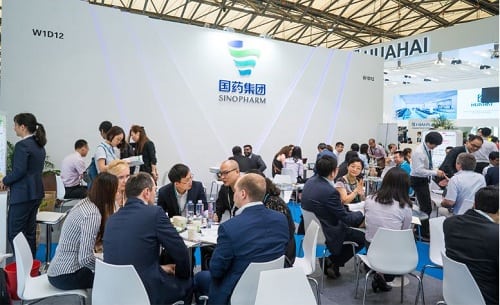 Another major development in 2017 was the introduction of the first edition of the CPhI China Pharma Week, which was a direct responsetoChina's increased internationalisation. Across the entire week, CPhI and P-MEC China attendees had the opportunity to experience richer content than in any other previous edition. To mention a few: Plant visits in leading R&D and innovation companies, CPhI China River Cruise Networking dinner on Huangpu River that held over 250 overseas and domestic attendees, the CPhI Pharma Business International Program to help overseas companies solve problems they encounter when entering the Chinese market and many more. 
As part of the CPhI China Pharma week, the show saw the launch of the Bluebook on Internationalization of China's Pharmaceutical Industry – listing the largest Chinese companies operating internationally – and "The 2017 Awards for Top 100 Internationalized Pharmaceutical Companies in China". Both influential regional lists that review and document the country's most prominent companies. 
Finally, 2017 saw the arrival of another global trend sweeping through pharma with the first ever CPhI Women in Leadership Forum in China, which featured high level debates on how to advance female executive potential contributing to the fast development of Pharmaceutical industry in the country.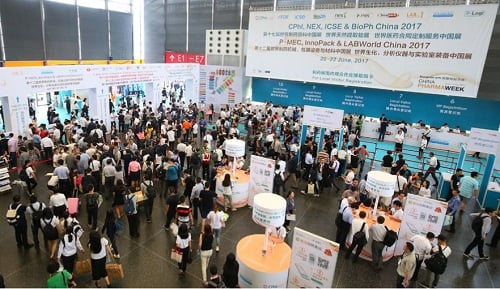 In total, 55,020 visits were recorded over the three day Shanghai event, with 10,126 visits from international attendees, including representatives from more than 120 different countries, covering an enormous 165,000m2 of exhibition space at the Shanghai New International Expo Centre, which makes it the biggest edition of CPhI and P-MEC China to date.
Rutger Oudejans, Brand Director Pharma at UBM added: "CPhI China has grown to be the single most influential meeting point for pharma suppliers and customers, and this year we observed a record number of inte
rnational attendees and over 55,000 visits in total. The pharma economy has diversified rapidly in the last few years and new markets are emerging in bio and final dosage forms. In addition to the ingredients sector – which represents some 40% of global production. This year's event was especiallysignificant as we increased the range ofinsights and analysis across the changing business and regulatory environment. With sessionsheld on everything from the MAH pilot to formulation development strategies and international distribution. Next year we expect even stronger growth as domestic pharma economy cements its number 2 status and exports of new forms grow exponentially.
CPhI and P-MEC China will return with its 18 edition again in 2018. The event will be held from 20 – 22 June 2018 in Shanghai New International Expo Centre, alongside the 2nd CPhI China Pharma Week edition.
About CPhI
CPhI drives growth and innovation at every step of the global pharmaceutical supply chain from drug discovery to finished dosage. Through exhibitions, conferences and online communities, CPhI brings together more than 100,000 pharmaceutical professionals each year to network, identify business opportunities and expand the global market. CPhI hosts events in Europe, North America, Korea, China, India, Japan, Southeast Asia and the Middle East, and co-locates with ICSE for contract services, P-MEC for machinery, equipment & technology, FDF for finished dosage formulations, InnoPack for pharmaceutical packaging and BioPh for biopharma. CPhI provides an online buyer & supplier directory at CPhI-Online.com. For more information visit: www.cphi.com
The UBM annual schedule of Pharmaceutical events includes: CPhI, ICSE, P-MEC, BioPh & Health Ingredients Korea (22-24 August, 2017 at the COEX Hall D – Seoul, Korea); CPhI, ICSE, P-MEC, FDF and InnoPack Worldwide (24-26 October, 2017 at the Messe Frankfurt – Frankfurt, Germany); CPhI & P-MEC India (27-30 November, 2017, BEC and BKC Exhibition and Convention Centres – Mumbai, India), Pharmapack Europe (7-8 February, 2018 at the Paris Expo, Porte de Versailles – Paris, France); CPhI, P-MEC and Innopack South East Asia (27-29 March, 2018 at the Jakarta International Expo – Jakarta, Indonesia); CPhI, ICSE, P-MEC, BioPh and InnoPack Japan (18-20 April, 2018 at the Big Sight Exhibition Centre – Tokyo, Japan); CPhI, ICSE, FDF and InnoPack North America (24-26 April, 2018 at the Pennsylvania Convention Center – Philadelphia, USA); CPhI and P-MEC China (20 – 22June, 2018 at SNIEC – Shanghai, China); CPhI Middle East & Africa (3-5 September, 2018 at theADNEC – Abu Dhabi, United Arab Emirates).
About UBM
UBM connects people and creates opportunities for companies across five continents to develop new business, meet customers, launch new products, promote their brands, and expand their market. Through premier brands such as TFM&A, Internet World, IFSEC, MD&M, CPhI, Cruise Shipping Miami, the Concrete Show, and many others, UBM Live exhibitions, conferences, awards programs, publications, Websites, and training and certification programs are an integral part of the marketing plans of companies across more than 20 industry sectors.
For media enquiries, please contact:
Alex Heeley or Alex Allsop
De Facto Communications
T: +44 (0) 203 735 8168
E: a.heeley@defacto.com / a.allsop@defacto.com